Grants from the Engaged Humanities Network Support 11 Community-Oriented Projects
The interdisciplinary projects, which include faculty and students from schools, colleges and units across Syracuse University, explore a range of contemporary topics such as environmental justice, Indigenous language preservation and fermentation.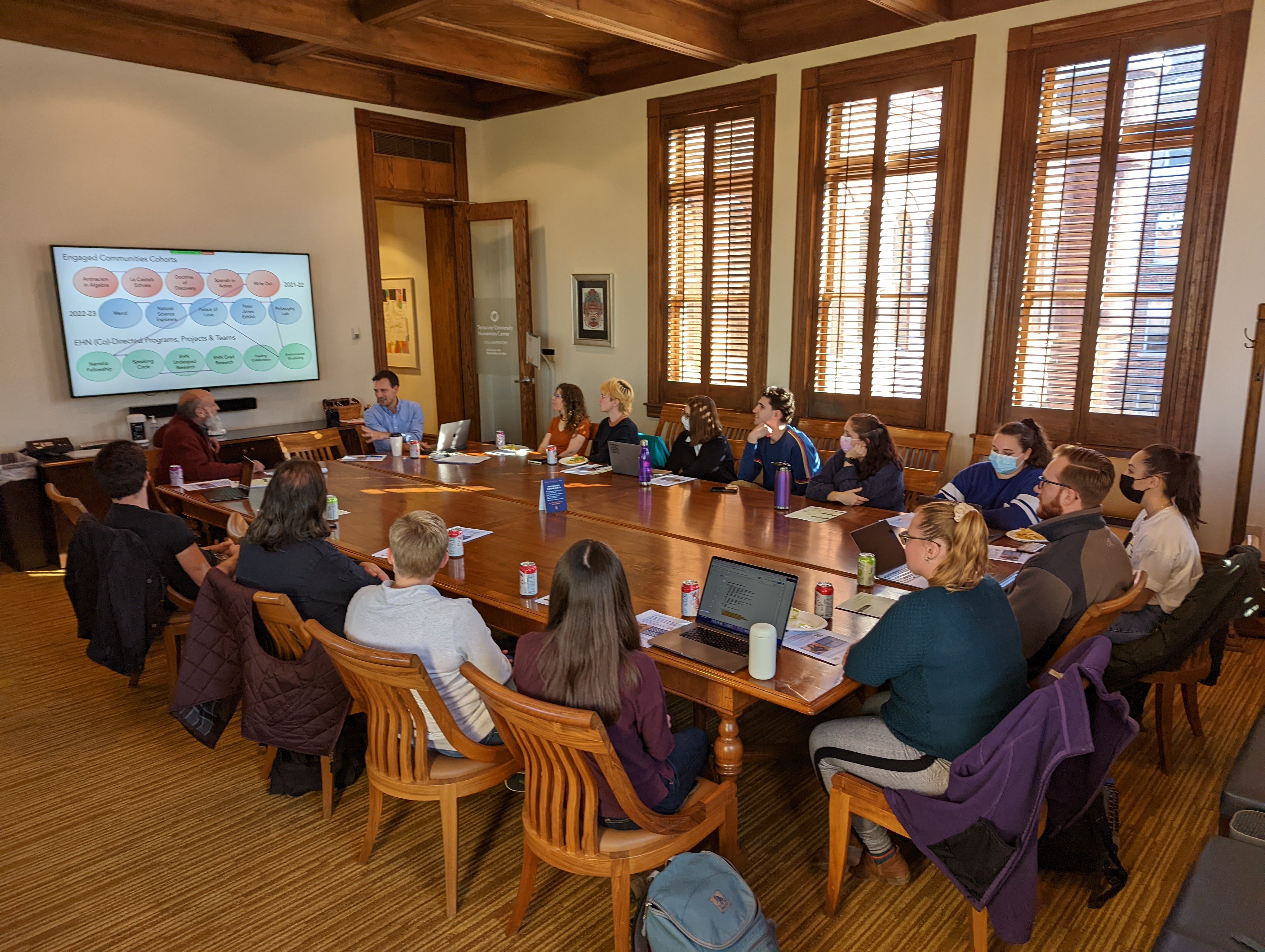 Sports teams that succeed are those which feature athletes who work well together and bring different skills to the field. Humanities scholarship is no different. When College of Arts and Sciences (A&S) Dean's Professor of Community Engagement Brice Nordquist founded the Engaged Humanities Network (EHN) in 2020, one of the guiding principles was to seed, support and foster collaborations among publicly engaged researchers, so they could address a range of pressing issues and amplify a diverse range of voices. As Syracuse University moves forward with a new Academic Strategic Plan focusing on experiential inquiry and engaged citizenship as two of its pillars, the work of EHN aligns closely with the mission and goals of the University.
To build on the community-engaged work already happening across the University, city and region, Nordquist and his team established the Engaged Communities (EC) initiative in 2021. This program provides faculty, students, staff and community partners with support for publicly engaged research, programming and creative work. Inspired in part by a desire among faculty, staff and students to collaborate with communities beyond the University, the program provides project teams with seed money for their work over the next academic year. Nordquist says critical to the prolonged success of this effort is forming collaborations among project leaders that enhance the scope and reach of their work.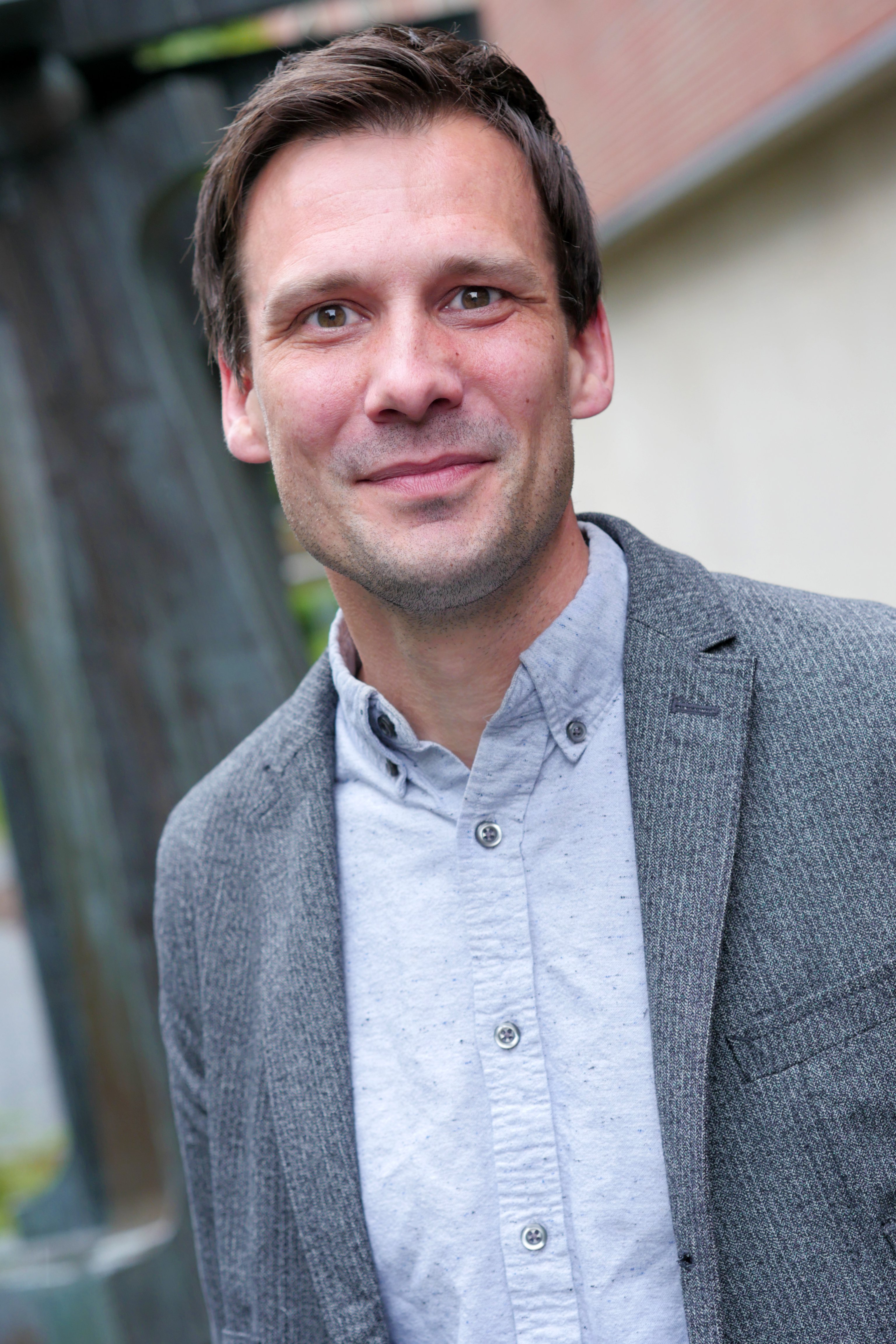 "While many of us are deeply invested in improving the well-being of our communities, there are few structures that bring us together to share resources, collectively problem solve, align efforts, and better understand and invest in each other's work," Nordquist says. "Engaged Communities is designed to draw more people into a network of mutual support to improve the efficacy and sustainability of community-engaged research, creative work and programming."
With funding from A&S, the Academic Affairs' Office of Strategic Initiatives and external grants awarded to EHN, a record 11 publicly engaged projects received mini grants through the Engaged Communities initiative, an increase from last year's cohort of six, and five the year prior. Project leaders come from four different schools and colleges and from 17 different departments and units, making this a truly interdisciplinary effort.
Over the course of the year, the 11 teams will convene regularly in the Tolley Humanities Building on campus to workshop project ideas, exchange resources, work through challenges, collectively advocate and collaborate across projects and communities. Members of previous years' EC cohorts will also participate in those meetings so that their projects continue to grow along with this expanding network, notes Nordquist.
One example demonstrating the benefits of this collaborative structure is a partnership between Write Out and the Natural Science Explorers Program (NSEP), two projects that received mini grants in 2021 and 2022, respectively. Write Out is a youth storytelling initiative run by students and faculty in Department of English's creative writing program and NSEP is a science exploration program for children at the North Side Learning Center organized by students and faculty from the Department of Earth and Environmental Sciences and Department of Biology. Together, they have held joint creative writing and science workshops at the Museum of Science and Technology (MOST) and the North Side Learning Center – a testament to EHN's mission of fostering collaboration between faculty, students and communities.
2023-24 Engaged Communities Mini-Grant Recipients
The Body Project
Project Leads: Afton Kapuscinski, associate teaching professor of psychology and Shannon Sweeney, assistant teaching professor of psychology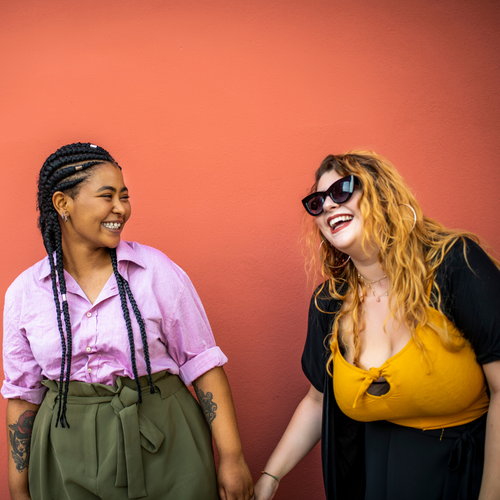 The Body Project is a national effort through the National Eating Disorders Association to improve body image, prevent eating disorders and reduce depression among adolescent girls and young women in the community. In this iteration of the program, members of A&S' Clinical Psychology program have partnered with the YWCA of Onondaga County to run weekly sessions in conjunction with Girls Inc. Through the initiative, participants will learn to speak, write and act in ways that run counter to the cultural appearance ideal for females and develop healthy body image and self-esteem.
---
Creative Art Lab: Cradle to Cradle Open Art Studio, Exhibition & Story Space
Project Lead: Rochele Royster, assistant professor of art therapy in the College of Visual and Performing Arts (VPA)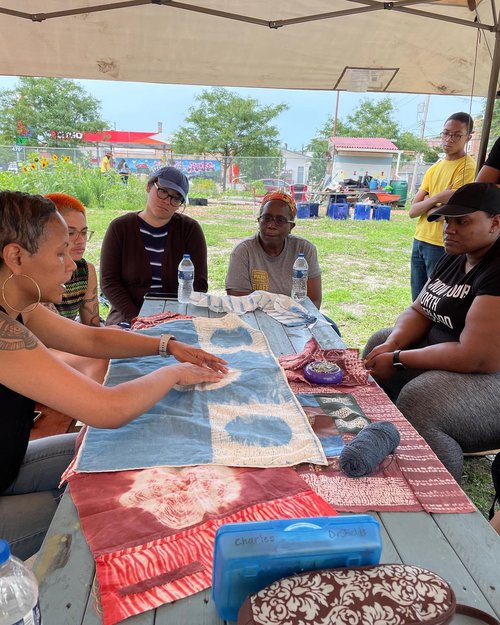 Creative Art Lab is a pop-up open art studio where the Syracuse community can discover and nurture their artistic abilities, address and heal trauma, and work toward creating social change within themselves and their communities. Healthcare inequities remain a major issue across the U.S., with the CDC reporting that Black women experience maternal mortality two to three times higher than that of white women. With a focus on reproductive justice, wellness, health and healing, this project will allow women to explore their birth stories using the process of therapeutic artmaking, performance and story work, culminating in a large scale interactive, immersive art installation. Using a collective care model emphasizing peer support and belonging, the installation foregrounds community health and wellness, creatively countering effects of racism and trauma.
---
Exploring the Intersection of Math Education and Geography through Youth-Centered Community-Engaged Research on Environmental Justice
Project Leads: Nicole Fonger, assistant professor of mathematics and mathematics education in A&S and the School of Education, Ken Keech, mathematics teacher at Nottingham High School, Jonnell Robinson, associate professor of geography and the environment in the Maxwell School, Stephen Caviness, Ph.D. student in the School of Education, Karley Voyias, graduate student majoring in mathematics education in A&S, Waleed Raja, graduate student majoring in mathematics education in A&S, and Lauren Ashby, graduate student majoring in sociology in the Maxwell School
This project convenes an interdisciplinary group of scholars in the fields of mathematics education and community geography to design, organize and host a seminar series focused on community-engaged, youth-centered research. This initiative builds on the work of Data Warriors, a Syracuse-area high school student-led organization which addresses environmental justice issues through advocacy. The series centers on graduate-student peer mentoring and the theme of "Youth-Centered Environmental Justice Through Math and Mapping." It culminates with a youth-centered workshop for high school students interested in pursuing environmental justice through math and geography lenses. The project team will meet throughout the coming school year and will continue to invite Syracuse City School District (SCSD) students in as co-researchers.
---
Family Pictures Syracuse
Project Leads: Roger Hallas, associate professor of English, Caroline Charles, Ph.D. student in English and Jessica Elliot, Ph.D. candidate in history in the Maxwell School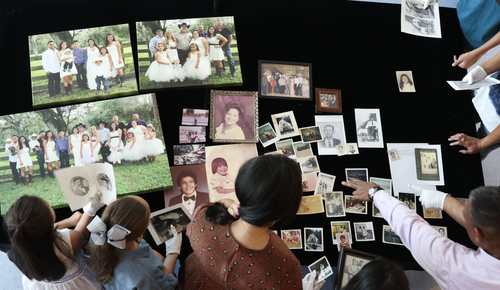 Family Pictures Syracuse aims to build an inclusive, sustainable and transformative community-based project for public memory, collective well-being and social justice. Members of Syracuse communities will come together to share their stories through family photographs. During a photo-sharing day on October 14 at the Everson Museum, attendees will have the opportunity to have their images and stories documented. A grand finale exhibition will be held on October 15 at the Everson, followed by a pop-up exhibition at Bird Library on November 15.
---
Fermenting Stories: Exploring Ancestry, Embodiment and Place
Project Lead: Mike Gill, associate professor in the School of Education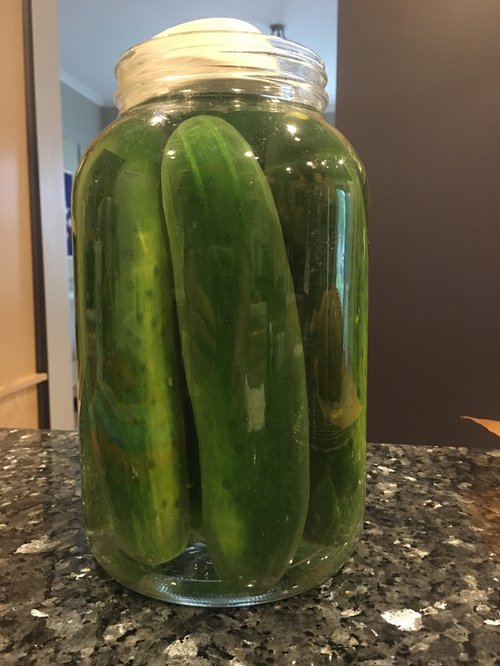 Fermenting Stories will conduct a series of fermentation classes for the general public at Brady Farm in Syracuse. Fermentation is a way for community members to preserve and transform ingredients as well as connect to their culture. From kimchi to sauerkraut to sourdough, fermented foods can be tied to family practice and storytelling. Fermenting Stories will build a public web-based archive documenting experiences and histories of fermentation, allowing individuals to share memories and stories attached to family, place and experiences of fermentation.
---
Imagined Identity / Identidad Imaginada
Project Leads: Myrna García-Calderón, associate professor of languages, literatures and linguistics and Tere Paniagua, executive director of Cultural Engagement for the Hispanic Community, La Casita and Point of Contact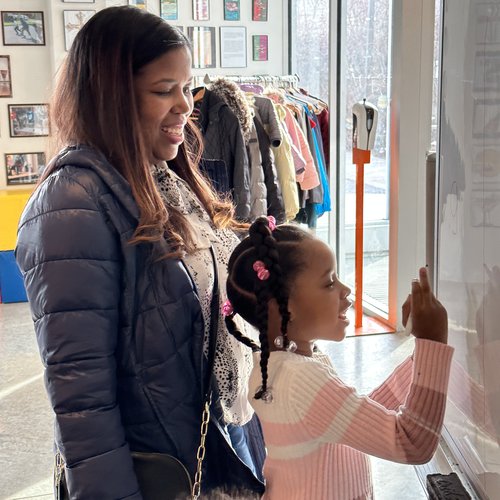 This program will include a series of artist talks, film screenings and hands-on workshops at La Casita Cultural Center, examining how changing identities can impact the diverse experiences of Latin Caribbean and Caribbean communities in the United States. Syracuse University scholars, students and the Syracuse Latinx community at large will take part in the series, which includes dialogues with guest authors, filmmakers and visual artists. These interactions will inspire weekly workshop activities where participants will reflect on the topics and document their thoughts in writing and artistic projects. The one-hour workshops, offered for eight weeks during October and November and four weeks in the spring, will culminate with an exhibition of the completed works. The Engaged Communities grant will specifically support the workshop and visits by two invited artists: Rita Indiana, a renowned Dominican author, singer and songwriter, and Noelia Quintero, a Puerto Rican filmmaker.
---
Not in a Book: Haudenosaunee Elders Series
Project Leads: Scott Catucci, associate director of recreation for outdoor education, Esports and student development, James O'Connor, producer of sound beat and access audio, Special Collections Research Center, Heather Law Pezzarossi, assistant professor of anthropology in the Maxwell School, Aaron Luedtke, assistant professor of history in the Maxwell School, Patty Roylance, associate professor of English, and Diane Schenandoah, Indigenous Healer at the Syracuse University Counseling Center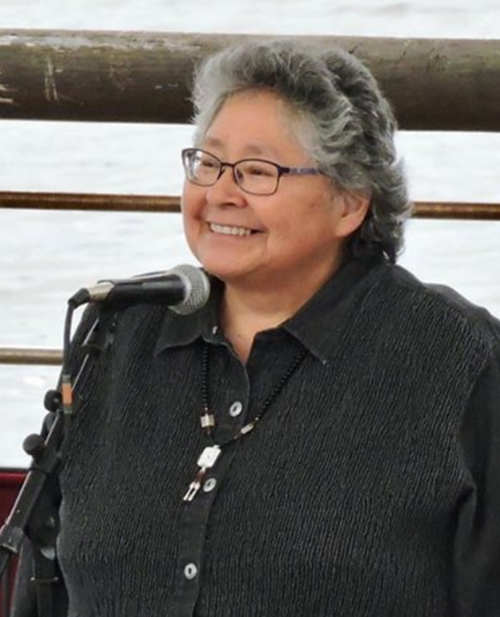 The Haudenosaunee Elders Series is part of an initiative to build stronger relationships between Syracuse University and the Onondaga Nation. The speaker series, held at the Skä•noñh Center in Liverpool, NY, empowers Onondaga knowledge keepers to teach their own lessons to the Syracuse University community. It aims to encourage campus partners to consider Indigenous elders as educators and supports a reciprocal learning relationship between the Onondaga Nation and the University. The series hosted two events with Freida Jacques (pictured), Clan Mother of the Turtle Clan, Onondaga Nation, and are holding another event in September with Chief Spencer Ohsgoñ:da' Lyons, who serves on the Onondaga Nation Council and is currently working with the Hodinoñhsyoñ:nih Environmental Task Force. The series will host additional speakers throughout the upcoming academic year.
---
Onondaga Community Trauma Task Force's Community Healing Series
Project Lead: Lenny Grant, assistant professor of writing and rhetoric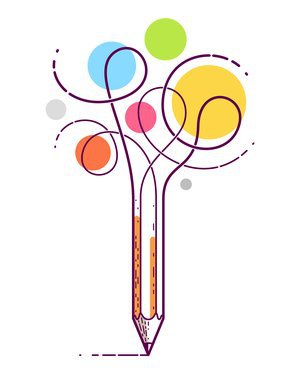 The Onondaga Community Trauma Task Force (OCTTF) provides response for survivors of collective trauma and support for mental healthcare workers through the Resilience Writing Project. In response to recent student deaths in Syracuse and Onondaga County, the task force identified the need for emotional support and healing for school social workers who care for students, parents, faculty and staff affected. The OCTTF's "Community Healing Series" will address the collective traumas by facilitating workshops at three locations across the county, including one in Syracuse. These workshops guide participants in expressing their feelings through writing and using therapeutic techniques to cope with their emotions. The school social workers will learn techniques to promote healing through writing which they can share in their home districts, making a positive impact on the mental health and well-being of their community.
---
Onondaga Language Project
Project Leads: Keely Calf Robe, undergraduate coordinator, Department of English and Patty Roylance, associate professor of English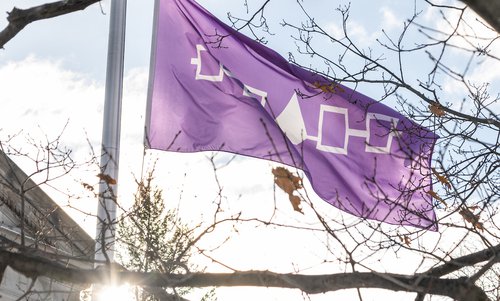 The Onondaga Language Project is designed to help Onondaga individuals (members of one of the five original nations of the Haudenosaunee Confederacy) strengthen their cultural and traditional ties. This program will create Onondaga language learning packets and tools such as flash cards for people to begin learning on their own. This project will also archive recordings of Elders speaking Onondaga to preserve the language for future generations and seeks to have the book "Concerning the League," which recounts the founding of the League of the Iroquois, reprinted for the Onondaga people.
---
Syracuse University Research in Physics (SURPh)
Project Leads: Eric Coughlin, assistant professor of physics, Mirna Mihovilovic Skanata, assistant professor of physics, Alison Patteson, assistant professor of physics, Jennifer Ross, professor and department chair of physics, Mitch Soderberg, professor and associate chair of physics and Denver Whittington, assistant professor of physics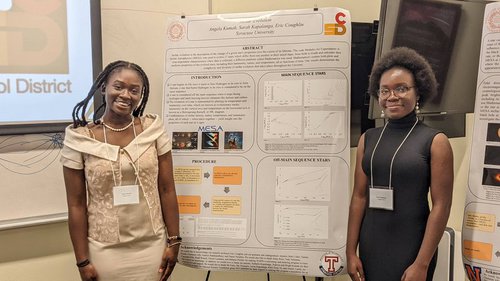 SURPh is a 6-week, paid internship for students from Syracuse-area high schools designed to inspire them to pursue science and create a pipeline of diverse scholars to the University. In partnership with SCSD teachers, physics faculty introduce students to basic experimental research skills. With support from the Engaged Communities grant, the program welcomed 12 new student participants this summer and five that returned from last year's cohort to serve as near-peer mentors. The program wrapped up with a poster session where students presented their research to their peers, faculty, local high school teachers and families in the physics building on campus.
---
Unearthing Black Girl Literacies 'In Place'
Project Lead: Courtney Mauldin, assistant professor in the School of Education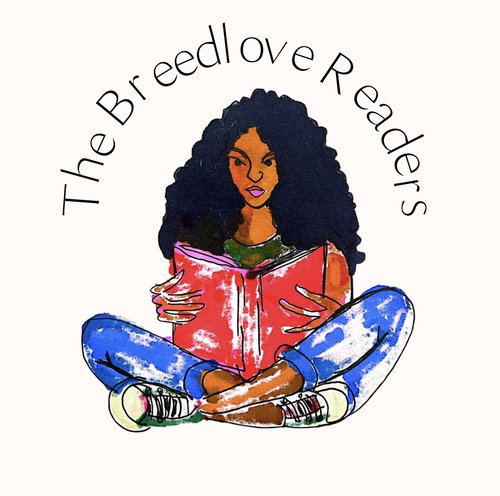 In 2020, Syracuse University Professors Courtney Mauldin and Marcelle Haddix founded Breedlove Readers, a teen book club which provides Black girls access to literature that positively reflects their lives and creates spaces for them to gather in community and explore reading, writing and creative expression. Through the Engaged Communities grant, Mauldin will extend that program to Shelby County in Memphis, Tennessee, a county that is 54.7% Black and is described as having a "critical literacy problem." This initiative will provide Black girls access to literature that celebrates and affirms Blackness and Black girlhood in its multiple forms. Girls will meet during after school hours at Café Noir in Memphis over the course of two months on a bi-weekly basis to discuss a young adult novel selected by the group and will engage in creative writing projects. The Breedlove Readers and Café Noir will host a public exhibition of the girls' work alongside a book fair open to the larger community.
Find more information on the Engaged Communities program.
Featured
Brice Nordquist Associate Professor and Dean's Professor of Community Engagement
Media Contact