Mirna Mihovilovic Skanata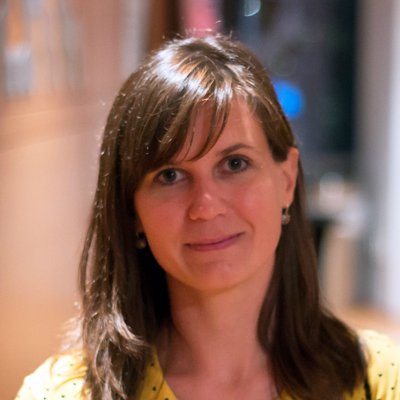 Mirna Mihovilovic Skanata
Assistant Professor

CONTACT
Physics
221 Physics Building
Email: mmihovil@syr.edu

Degrees
Ph.D. in Physics, Brown University (2014) Thesis: The Statistics of DNA Capture and Re-capture by a Solid-state Nanopore
M.Sc. in Physics, Brown University (2009)
B.Sc. in Physics, University of Zagreb, Faculty of natural sciences (2008) Thesis: Flavor Mixing in the Neutral Kaon System
Systems neuroscience, Biophysics, In vivo imaging.
I aim to achieve a circuit-wide understanding of how brains compute, more specifically, how correlated neural activity generates behaviors, including how are decisions formed in a brain, how are those neural correlates modified during learning, or when impacted by a neurological disease, and detail the nature of the circuits driving locomotion.
Research highlights:
"Recording neural activity in unrestrained animals with 3D tracking two photon microscopy",
Doycho Karagyozov*, Mirna M. Skanata*, Amanda Lesar and Marc Gershow,
Cell Reports, 2018; 25, 1-13 (*=co-first authors). PubMed PMID: 30380425.
Press highlight: Labrigger
"Computations underlying Drosophila photo-taxis, odor-taxis, and multi-sensory integration",
Ruben Gepner*, Mirna M. Skanata*, Natalie M Bernat, Margarita Kaplow and Marc Gershow,
eLife, 2015; 4, 06229.  (*=co-first authors). PubMed PMID: 25945916.
Editor's highlight: In search of lost scent
"Direction Selectivity in Drosophila Proprioceptors Requires the Mechanosensory Channel Tmc",
Liping He, Sarun Gulyanon, Mirna M. Skanata, Doycho Karagyozov, Ellie Heckscher, Michael Krieg, Gavriil Tsechpenakis, Marc Gershow, W. Daniel Tracey Jr.,
Current Biology, 2019; 29 (6):945-956. PubMed PMID: 30853433.
Editor's highlight: Coordinated movements: Watching proprioception unfold
"Statistics of DNA Capture by a Solid-State Nanopore",
Mirna Mihovilovic, Nicholas Hagerty and Derek Stein,
Phys. Rev. Lett. 2013; 110(2): 028102. PubMed PMID: 23383940.
Editor's highlight: Through the eye of the needle
"Devices and methods for containing molecules",
Derek Stein, Xu Liu, Mirna M. Skanata, US Patent 9810663B2; 2017
Professional Appointments
Syracuse University, Department of Physics, Syracuse, NY
Assistant Professor of Physics (2021-present)
Assistant Professor of Biology, by courtesy (2022-present)
Interdisciplinary Graduate Neuroscience Concentration (I-GNC) faculty affiliate (2022-present)
New York University, Department of Physics, New York, NY
Postdoctoral Fellow in the group of Marc Gershow (2014-2021)
Brown University, Department of Physics, Providence, RI
Graduate researcher in the group of Derek Stein (2008-2014)
CERN Summer Student Program, Geneva, Switzerland
Undergraduate summer researcher in the group of Michael Doser (2006)
McKnight Technology Award (2022)
Cosyne New Attendee Grant (2018)
The New York Academy of Sciences Magazine, cover story (Spring 2016 issue)
Helmsley Fellowship for CSHL Drosophila Neurobiology: Genes, Circuits and Behavior course (2016)
Brown University Degree Day, panelist (2016)
Sigma Xi Award for Excellence in Research in Physics, Brown University (2014)
CERN Summer Student Scholarship (2007)
Croatian National Scholarship for Talented Students (2003-2007)
Scholarship of the University of Zagreb (2003)