The Engaged Humanities Network (EHN) is committed to the pursuit of more inclusive, interconnected, and just communities and institutions. Toward these ends, the network seeds, supports, and fosters exchanges across publicly engaged research, teaching, and creative projects.
Collaborating Across Communities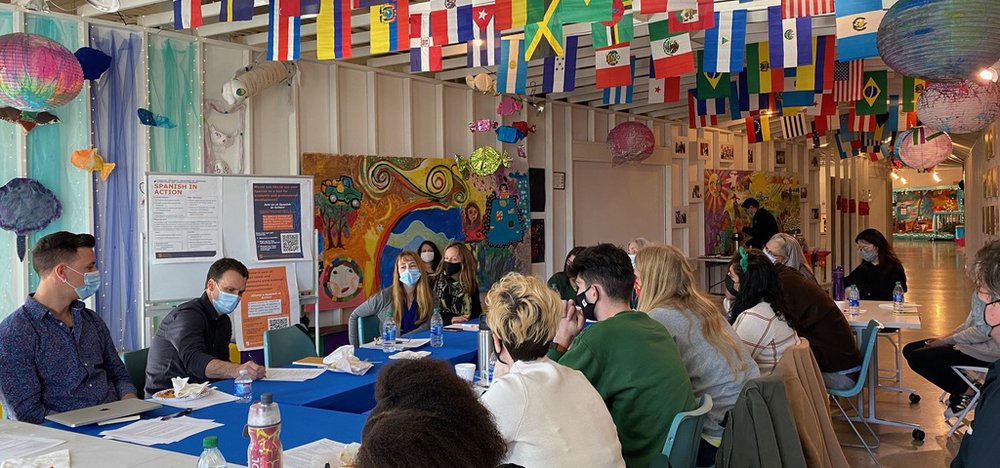 The EHN is open to all. Scholars, teachers, students, artists, and community leaders who make up the network apply their knowledge and skills to serve the public good and develop relationships of trust and mutual support across communities. Whether you are a student looking to develop or deepen connections with communities in Syracuse and Central New York, a faculty member with a new or ongoing publicly engaged course or project, or a community leader seeking collaborators, we would love to connect.
Engaged Humanities Programs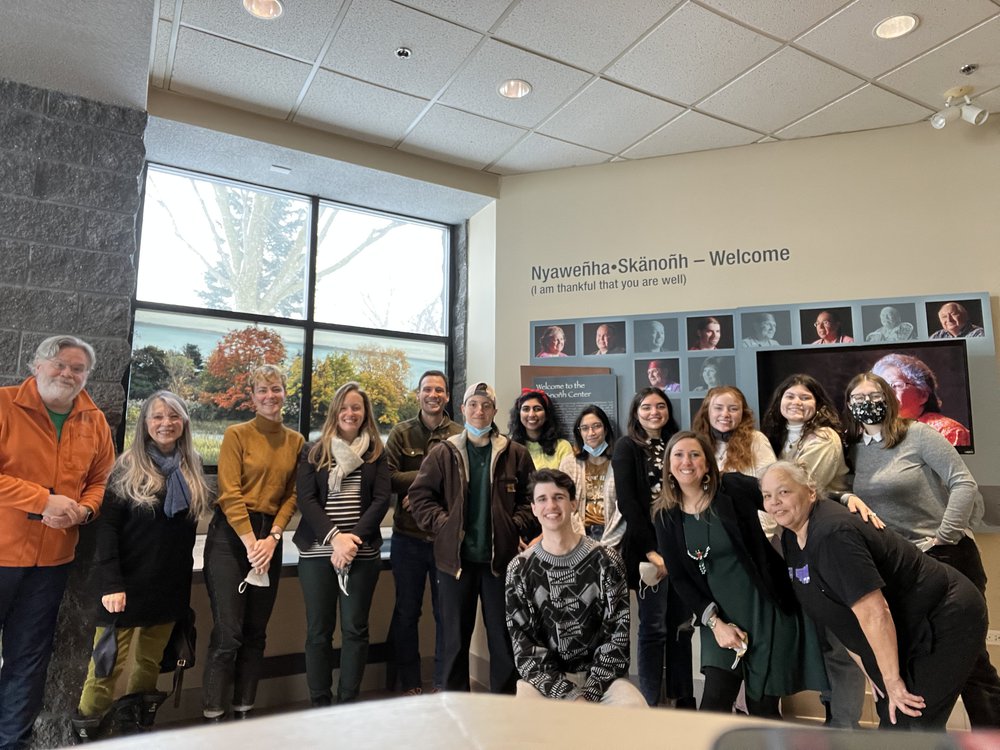 The EHN develops and supports participatory action research with collaborators across levels of experience and stages of education; creates new and connects existing publicly engaged undergraduate and graduate courses; designs and runs humanities and arts programs in collaboration with community partners, and organizes interventions responsive to current conditions and pressing needs in Syracuse, Central New York, and around the world.
Grants and Awards
EHN Research Assistant Maggie Sardino named a 2023 Marshall Scholar to pursue graduate degrees in digital humanities and public art
Grants and Awards
EHN is awarded grant from Central New York Community Foundation for aligning and assessing youth humanities and arts programs
Grants and Awards
EHN Awards Engaged Communities Grants to six research and creative teams working across Syracuse and Central New York
Community-engaged research profile
Professor Corrine Occhino Awarded EHN Engaged Communities Grant to Promote ASL Among Deaf Refugees
Community-engaged research profile
Professor of Mathematics and Math Education Nicole Fonger works with community collaborators on Antiracist Algebra Coalition
There are no events in this category right now, but please check the University calendar for many other options.
Upcoming Events
Ongoing Events