Environmental Storytelling Series of Central New York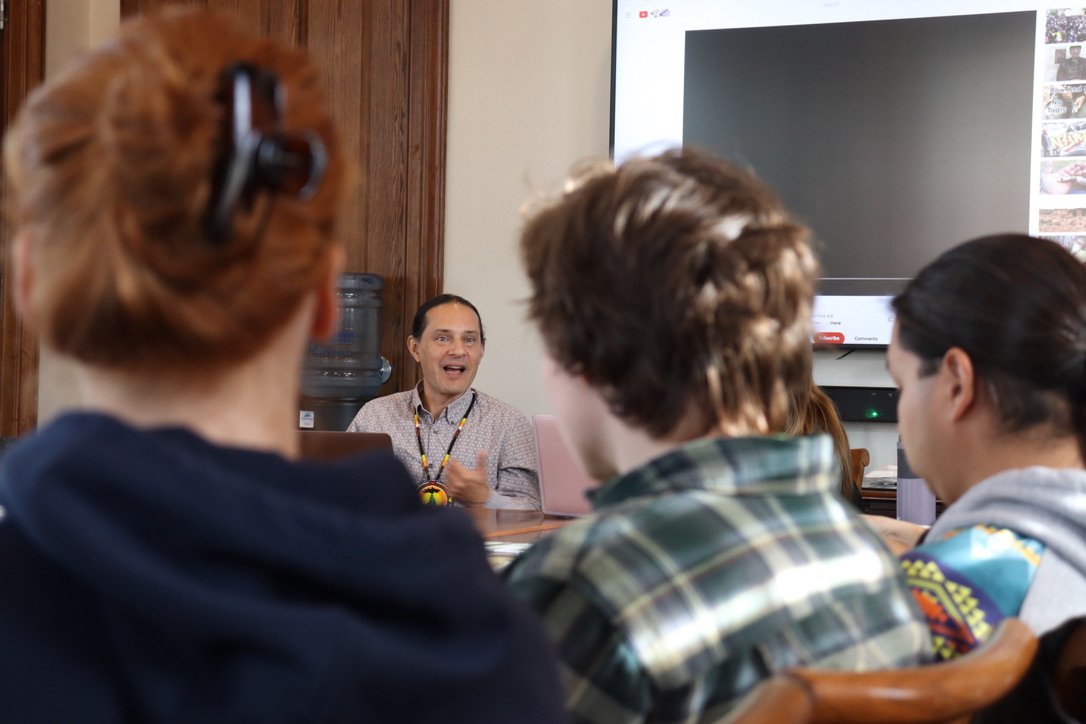 The annual Environmental Storytelling Series (ESS) of Central New York foregrounds artistic expression and humanistic interpretation in pursuit of mutual understanding and collective action around ecological crisis. Coordinated by the EHN and SUNY ESF's Writing, Rhetoric, and Communications Program, this series of events and interconnected programs brings together scholars, teachers, students, artists and community leaders in pursuit of three overarching goals: 1.) to demonstrate how environmental issues are always intertwined with social, economic, and cultural issues 2.) to show how storytelling across media can help us pursue environmental justice in ways that facts and figures alone cannot; and 3.) to use storytelling as a way to encourage interaction and collective action across communities in Syracuse and Central New York.
Narrative Sovereignty and Climate Action (November 2023)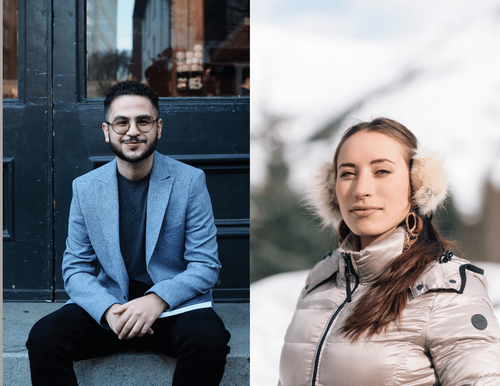 In Fall 2023, the ESS invites artists and climate activists Ahmed Badr and Ruth Łchavaya K'isen Miller into conversation about the ways in which narrative sovereignty takes different forms and expressions across their respective communities. Through poetry, music, and dialogue, Ahmed and Ruth offer examples of the work of communities to control their own stories related to environmental crisis and resilience and to build structures that emphasize and reinforce individual and community agency in storytelling for climate action.
Visit the ESS Events Page for more details.
Indigenous Land Rights and Responsibilities (October 2022)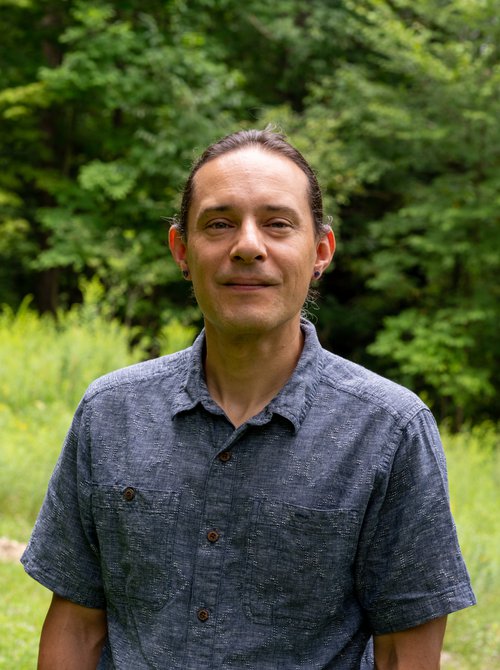 The Environmental Storytelling Series kicks off with a screening and conversation with Dr. Jason Corwin, a citizen of the Seneca Nation (Deer Clan), and a lifelong storyteller and maker. Corwin is also the founding director of the Seneca Media & Communications Center and a Clinical Assistant Professor of Indigenous Studies at the University of Buffalo. His feature length documentary, Denying Access chronicles the Water Protectors at Standing Rock and Seneca Territory as they opposed the Dakota Access and Northern Access Pipelines by convening people from around the world in an unprecedented call for the recognition of Indigenous rights and an end to a destructive fossil fuel industry.
Check the the ESS Indigenous Land Rights & Responsibilities Learning Guide
Ecopoetry and Environmental Hauntings (December 2022)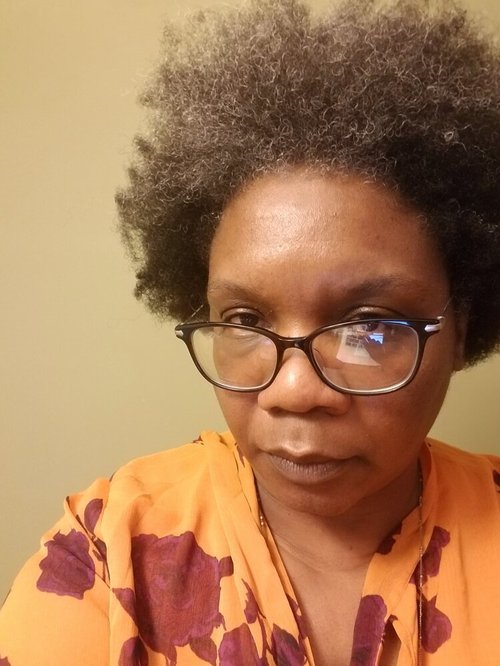 In this public reading with Q&A, Poet Vievee Francis interrogates interior and exterior landscapes formed by legacies of slavery, oppression, and violence against Black people and, especially, Black women. Francis is the author of The Shared World, which is forthcoming from Northwestern University Press; Forest Primeval (TriQuarterly Books, 2015), winner of the 2017 Kingsley Tufts Award; Horse in the Dark (Northwestern University Press, 2012), winner of the Cave Canem Northwestern University Press Poetry Prize; and Blue-Tail Fly (Wayne State University Press, 2006).
Check out the ESS Ecopoetry & Environmental Hauntings Learning Guide
Reproductive & Environmental Justice (February 2023)
In this public talk, community educator and birth worker, SeQuoia Kemp, traces out the relationship between environmental racism, reproductive justice, and the production of maternal toxic zones. She explains how the health of mothers is a barometer of community health. Issues of health care, the environment, and economic inequities in the city will be explored through poetry and mindfulness exercises. SeQuoia I. Kemp is native to Syracuse and has been dedicated to birth work since the age of 14. She is the founder of Doula 4 a Queen–that centers itself around community-based doula practices, and is also one of the co-founders of Sankofa Reproductive Health & Healing Center, which supports families on the southside of Syracuse.
Check out the ESS Reproductive & Environmental Justice Learning Guide
Nonviolent Action & Climate Justice (April 2023)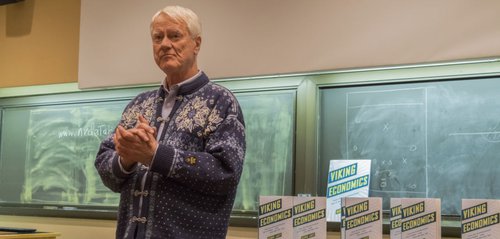 Legendary civil rights and environmental activist and author George Lakey draws on principles from his 2018 book, How We Win: A Guide to Nonviolent Direct Action Campaigning, to discuss his work with the Earth Quaker Action Team (EQAT), a mostly youth-led coalition, which he co-founded to pursue ecojustice at the intersections of race, class, queerness, and the climate crisis. Lakey helped found numerous experiments in nonviolent living and social movement training such as the Movement for a New Society and Training for Change. These groups help everyday people develop tools and strategies to employ in order to bring about revolutionary change through nonviolent means. His books include Viking Economics: How the Scandinavians Got It Right and How We Can, Too  and How We Win: A Guide to Nonviolent Direct Action Campaigning and Dancing With History: A Life for Peace and Justice.
Check out the ESS Nonviolent Action & Climate Justice Learning Guide