College of Arts and Sciences
The Resilience Issue: A&S' fall magazine offers a "guidebook" to help readers gain clarity during changing times.
A&S faculty help bring clarity and understanding to today's trending topics and pressing challenges. Through their academic excellence and caring mentorship, they cultivate abundant opportunity for students to contribute to work that makes the world healthier, more hopeful and more humane.
The Numbers
outstanding faculty members
designation recognizing "very high research activity"
outstanding faculty members
designation recognizing "very high research activity"
Bedrock of Success
Professor Linda Ivany and her mentee Christy Visaggi G'04 were each recently honored with awards from the Association for Women Geoscientists, a testament to the legacy of strong mentorship within the Department of Earth and Environmental Sciences.
Setting the Agenda in Food Security and Indigenous Sovereignty
Professor Mariaelena Huambachano travels the world gathering and sharing research on the wisdom of "Traditional Ecological Knowledge", while passing it down to the next generation through her teaching at Syracuse.
New Center Unites Investigators Across Disciplines to Improve Health and Well-Being
The Center for Health Behavior Research and Innovation, under the direction of Professor Joseph Ditre, will advance collaborative health behavior research, training and community engagement.
First, get a sense of the programs and experiences at A&S | Maxwell by exploring our five signature subject areas. Then, click the admissions button below to learn more about us and how to apply.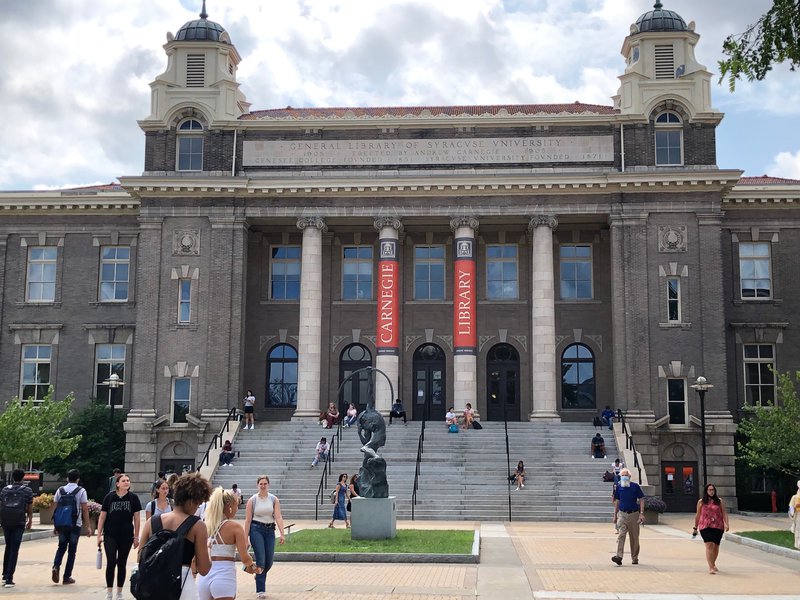 See what's happening in A&S
There are no events in this category right now, but please check the University calendar for many other options.
Upcoming Events
Ongoing Events
Connect with @artsciencessu