Alison Patteson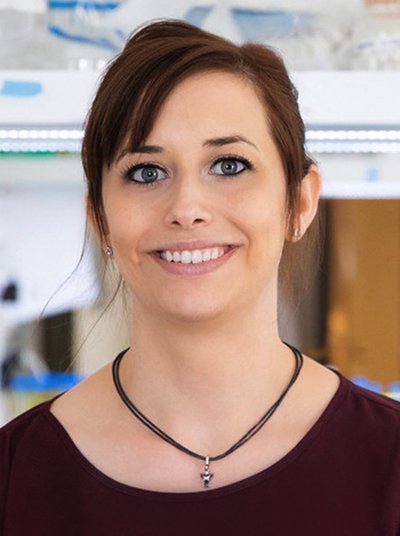 Alison Patteson
Assistant Professor

CONTACT
Physics
209 Physics Building
Email: aepattes@syr.edu

Degrees
2016 Ph.D. in Mechanical Engineering, University of Pennsylvania, Philadelphia
2016 M.A. in Mechanical Engineering, University of Pennsylvania, Philadelphia
2011 B.S. Physics and B.S. Mathematics, Kutztown University
How do cells sense and respond to their environment?
Cell migration and cellular biomechanics
Self-organization and collective motion in active biological materials
Research Spotlight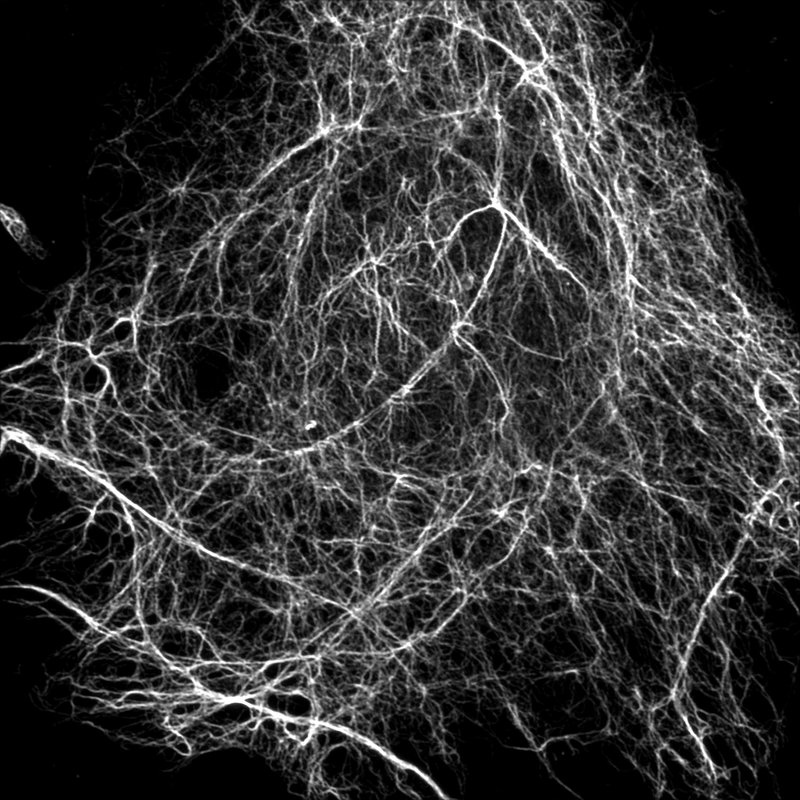 Immunofluorescence image of vimentin intermediate filaments (green) in mouse embryonic fibroblast.
2023 Sloan Research Fellow, Alfred P. Sloan Foundation
2023 Cottrell Scholar, Research Corporation
2018 Dissertation Award in Statistical and Non-linear Physics, American Physical Society
2012 National Science Foundation Graduate Research Fellow
R. Carroll, M. Thanh, A.E. Patteson†. Dynamic remodeling of fiber networks with stiff inclusions under compressive loading. Acta Biomaterialia, 163, 106-116 (2023).
M. Asp, M. Ho, D. Germann+, R.J. Carroll, A. Franceski, R. Welch, A. Gopinath, A. E. Patteson†, Spreading rates of bacteria colonies depend on substrate stiffness and permeability. PNAS Nexus 1, pgac025 (2022)
Ł.Suprewicz*, M.Swoger*, S. Gupta, E. Piktel, F.J. Byfield, D.V. Iwamoto, D.A. Germann+, J. Reszeć, N. Marcińczyk, P.A. Janmey, J.M. Schwarz, R. Bucki, A.E. Patteson†, Extracellular vimentin as a target against SARS-CoV-2 host cell invasion. Small 2105640 (2021).
S. Gupta, A.E. Patteson, J.M. Schwarz, The role of vimentin-nuclear interactions in persistent cell motility through confined spaces. New Journal of Physics. 23, 093042 (2021)

A.E. Patteson*, A. Vahabikashi*, K. Pogoda, S.A. Adam, K. Mandal, M. Kittisopikul, S. Siyagurunathan, A. Goldman, R.D. Goldman, and P.A. Janmey. Vimentin protects cells against nuclear rupture and DNA damage during migration. J. Cell Biol. 218 (12): 4079–4092 (2019)
*Denote equal contribution