Roger Hallas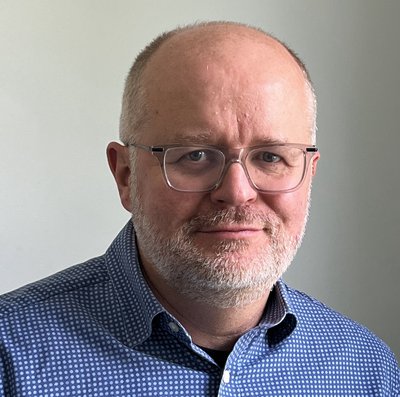 Roger Hallas
Associate Professor

CONTACT
English
433 Hall of Languages
Email: rhallas@syr.edu
Office: 315.443.4947

A&S AFFILIATIONS
Women's and Gender Studies

PROGRAM AFFILIATIONS
LGBTQ Studies
South Asian Studies

Recent Courses
English Undergraduate:
ENG154 Interpretation of Film
ENG171 World Cinema
ENG340 Cinema and the Documentary Idea
ENG352 Contemporary British Film
ENG360 Queering Documentary
English Graduate:
ENG630 World Cinema
ENG730 Writing and Filming Photography
ENG730 Visual Cultures of Witnessing
LGBT Studies Undergraduate:
QSX111 Queer Histories, Communities and Politics
QSX112 Sexualities, Genders, Bodies
After completing a BA in Modern Languages at the University of Oxford, Roger Hallas came stateside to pursue graduate studies at New York University, where he got his MA and PhD in Cinema Studies. He specializes in documentary media, LGBTQ studies, and photography studies.
His first two books examined how visual culture performs mediated acts of bearing witness to historical trauma. The first book, The Image and the Witness: Trauma, Memory, and Visual Culture(Wallflower/Columbia University Press, 2007), which he co-edited with Frances Guerin, analyzes how different visual media inscribe acts of witnessing and how the image itself can serve as witness to historical trauma. The second book, Reframing Bodies: AIDS, Bearing Witness, and the Queer Moving Image (Duke UP, 2009), illuminates the capacities of queer film and video to bear witness to the cultural, political, and psychological imperatives of the AIDS crisis. His two subsequent books have explored the intermediality between documentary film and other media/arts. His edited collection Documenting the Visual Arts (Routledge, 2020) investigates the contemporary art documentary, while his latest book A Medium Seen Otherwise: Photography in Documentary Film (Oxford University Press, 2023) elucidates how the incorporation of photography in documentary film opens up new perspectives on both media.
Hallas teaches graduate and undergraduate courses in documentary media, world cinema, visual culture, and LGBTQ studies. In 2011, He was a Judith Greenberg Seinfeld Distinguished Faculty Fellow and in 2016 he was awarded a George A. and Eliza Gardner Howard Foundation Fellowship. He is the director of the Syracuse University Human Rights Film Festival held annually in September. He is also a founding member of the Turning the Lens collective, which organizes Family Pictures Syracuse, a community project developing an inclusive, sustainable, and transformative living archive for public memory, collective well-being, and social justice by bringing marginalized Syracuse communities together to share their stories through family photographs.
Film studies
Documentary studies
Photography studies
Visual culture
LGBT studies
Trauma studies
Experimental film and video