Career Explorations
College is a time of exploration! As a student in the liberal arts, you'll have countless opportunities to learn about your areas of interest. Your academic and career advisor can help you navigate your choices. Be sure to try the academic and experiential experiences available to you, and get involved on campus. You might find a passion you never knew you had!
Illuminate your career path with the help of alumni
Hundreds of alumni have extended opportunities for Arts and Sciences and Maxwell students to connect with them for one-hour career conversations via video chat or phone. Each one is a valuable opportunity for you to gain career advice, networking experience, and industry knowledge. Take advantage today!
"I had a great conversation with my alumni and we are still in contact. I can tell that having this connection will be extremely helpful in my professional career."
To participate, complete our registration today. Within, provide your contact information and rank the opportunities based on your interest. We'll assign the opportunities and provide them to you following a Zoom training session.
Please feel free to contact Matt Wheeler, associate director of alumni relations, in the Undergraduate Academic and Career Advising Office at mrwheele@syr.edu with any questions.
Strong Interest Inventory®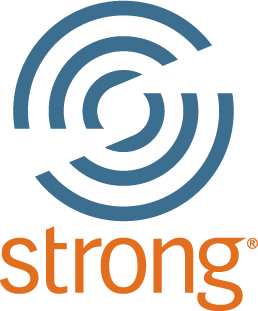 The Strong Interest Inventory ® assessment is an excellent career tool to help you decide on the major that's right for you, and what steps you can take after graduation. Making informed decisions based on your interests can help you achieve greater success in college and find a career path that is fulfilling.
When you identify your interests through the Strong, you get information that will help you:
Find courses you enjoy
Identify rewarding career fields
Choose a major that reflects your interests
Discover potentially satisfying work environment
You should take the STRONG interest inventory if (choose one):
You have completed 45 credit hours and are still unsure of declaring a major
You have begun to consider that the Pre-Health track may no longer be for you
You have taken several courses in your intended major and discovered that your interests lie elsewhere
You are on academic probation
You are a living, breathing human being
Get started by completing this questionnaire!
You will hear from an A&S | Maxwell advisor within three business days. Next steps can include the following:
A link to the STRONG Interest Inventory assessment
An hour appointment with a Certified Strong Interest Inventory Advisor to review your results
A worksheet designed to help you apply your STRONG results to choosing a college major.
Handshake
Handshake is a platform designed to guide you through your career search journey. No matter whether you know exactly what you are seeking or if you're just starting, Handshake has the tools to take you where you want to go. Search jobs and internships by major, industry, title and location to explore opportunities within the major you are considering. Learn what is expected from employees in certain jobs, and what type of qualifications candidates need. Find your next answer, inspiration, internship and job—all on Handshake.
Career Exploration Resources
Unsure about what types of positions you'll be prepared for, based on your major and minor? With a liberal arts education, the sky's the limit. The skills you are perfecting now will set you up for career flexibility throughout your life. Get started with "What Can I Do with This Major." It has helpful information about specific industries and links to employment opportunities by major in both private and public sectors. You'll also be able to connect with professional associations. Then, check out the resources available to you at Syracuse University's Career Exploration Resources.
Once you've checked out all these career exploration resources, go to Orange Success to set up an appointment with your advisor. They'll answer any questions you have, and help you put it all in perspective.
Campus Clubs and Organizations
With more than 500 student organizations on campus, there is something for everyone. It's a great way to expand your circle. And of course, leadership roles in campus organizations are a wonderful resume builder! Consider joining groups that align with your academic and social interests, or select a group you know little about but that sounds interesting. Don't know where to start? Your Academic and Career Advisor can help.
Starting Point: Student Activities Website or Student Organizations
Part-time Employment, On or Off Campus
On-campus employment and off-campus work-study opportunities are ways to not only earn money but gain experience, as well. Whether you are interested in securing your first office position or working within a position more closely aligned to your major, 'Cuse Works has the opportunity for you. All 'Cuse Works opportunities are listed in Handshake.
Starting Point: 'Cuse Works or Handshake
Competencies
As you gain professional work experience, these opportunities contribute to the development of professional competencies. These competencies, such as critical and creative thinking, communication, information literacy and technical agility, leadership, and civic and global responsibility are in high demand with employers and will help you prepare for a successful transition to your post-graduation goals.
The College of Arts and Sciences | Maxwell professional competencies are:
Ethics, Integrity, and Commitment to Diversity and Inclusion
Critical and Creative Thinking
Communication Skills: Written & Oral
Civic and Global Responsibility
Scientific Inquiry and Research Skills
Information Literacy and Technological Agility
Teamwork/Collaboration
Leadership
Professionalism
Career Management
Starting Point: University Shared Competencies or NACE Career Readiness Competencies
Volunteer On-Campus or in the Community
Community service or volunteering your time is another way to add to your experiences and give back through civic engagement. The benefits of volunteerism include career exploration, soft skills development, networking and both personal and professional growth. Visit the Mary Ann Shaw Center for Public Engagement for a list of service-based clubs and organizations.
Starting Point: Mary Ann Shaw Center Website and volunteer opportunities can also be found on Handshake