B.A. in Middle Eastern Studies

Syracuse University's relationship with the Middle East extends back more than 60 years and spans many disciplines—from public administration and media studies to literature and religion. Today, SU provides an array of opportunities for students to learn about and visit this extraordinary region. More than 20 faculty members are experts in the Middle East, while the University offers over 80 such graduate and undergraduate courses. 

Located in the Maxwell School's Moynihan Institute of Global Affairs, the Middle Eastern Studies Program (MESP) offers both an interdisciplinary minor and a B.A. through The College of Arts and Sciences, as well as a Graduate Certificate of Advanced Studies through the Maxwell School. All three programs are steeped in world-class instruction and study-abroad opportunities, providing unique insights into one of today's fastest growing regions.
Visit the Middle Eastern Studies Program site at the Moynihan Institute of Global Affairs for course information, events, awards, news, updates, and more .
This interdisciplinary major, which leads to a B.A. in Middle Eastern Studies, provides students with the opportunity to study the languages, history, culture, religions and politics of the Middle East.
The major in Middle Eastern Studies is open to all undergraduates who have a GPA of 2.8 or better.
The major consists of:
Three consecutive language classes in Arabic, Persian, Turkish, or Hebrew (12 credits)
Eight elective MES content courses (24 credits)
These content courses must be drawn from at least 3 different departments
No more than six credits may be from 100/200-level courses
See the Course Catalog for more information.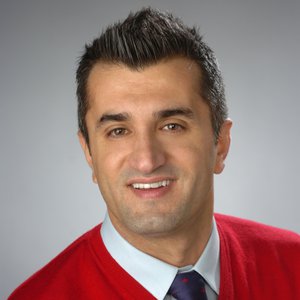 Associate Professor
Political Science
315.443.4431