German Language, Literature, and Culture
Degrees Offered: Minor, B.A.
Why Study German?
Knowledge of German gives students improved qualifications in fields as diverse as arts, media, sciences, research, technology and the humanities.
German is one of the official languages of the EU
42 million Americans can trace their ancestry to Germany
Germany is the most important trading partner for almost all European and many non-European partners
Knowledge of German will give you a better chance when applying to graduate schools
Read Goethe's "Faust", listen to Bach and Schubert, watch movies like "Live of the Others," all in the original language.
German is one of the most commonly used languages after English on the internet
German companies account for 800,000 jobs in the US. Knowing German gives you an advantage for careers in:
Business, Communication Studies, European Literature, History, International Relations, Journalism, Linguistics, Literature, Music, Psychology, Publishing, Sociology, and Sciences
German Placement Exam
If you have studied German either formally or informally, lived in a German-speaking country, or grown up in a German-speaking household, you must take a placement exam before being allowed to register for any GER course. To access the German exam, please go to MySlice. If you have any questions, please contact Professor Karina von Tippelskirch. 
Kade Student Travel Awards
Download the PDF application for the Kade Student Travel Award.
German Major and Minor
The German Major and Minor
Students are admitted into the major through departmental approval and should consult the German Program Coordinator about their major as early as possible so that they may be sure to satisfy prerequisites and requirements within four years.
The Major
A Major in German requires a minimum of 27 credits beginning with GER 202 and above. Refer to the Course Catalog for specific major requirements. 
The Minor
The German Minor requires at least 18 credits; 12 of the credits have to be taken at the 300 level or above. Refer to the Course Catalog for specific minor requirements.
Classes
Refer to the Course Catalog for a list of classes.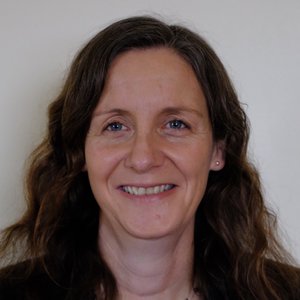 Associate Teaching Professor, German; Modern Foreign Language Coordinator
Email: meikelpo@syr.edu