Karina von Tippelskirch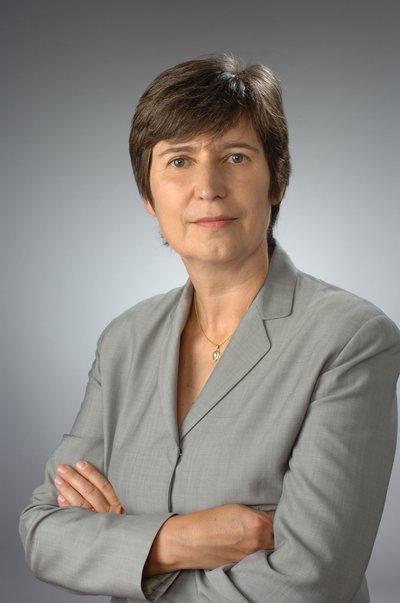 Karina von Tippelskirch
Associate Professor, German

CONTACT
Languages, Literatures, and Linguistics
315 HB Crouse Hall
Email: kvontipp@syr.edu
Office: 315.443.5383

A&S AFFILIATIONS
Women's and Gender Studies

PROGRAM AFFILIATIONS
German language Literature and Culture
Jewish Studies Minor / Modern Jewish Studies
Russian and Central European Studies

Degrees
Dr.Phil., German Language and Literature, Philipps University Marburg, Germany, 1997
M.A., German Language and Literature, Philipps University Marburg, Germany, 1992
Uriel Weinreich Program in Yiddish Language, Literature and Culture at Columbia University, Summer 1994
Yiddish Studies at the Goethe University Frankfurt, Germany, 1991-1994
Courses Taught
GER 201 German Language
GER 202 German Language
GER 306 Composition and Conversation
GER 340 German Fairy Tales: Past and Present
GER 351 German Short Stories
GER 356 German Culture and Civilization
GER 357 Contemporary German Culture and Civilization
GER 361 Berlin: City-Literature-History
GER 300 Germans and Jews
GER 378 German Postwar Literature
GER 379 Austrian and German Cinema
GER 400 Images of America in German Literature
Research and Teaching Interests
Professor von Tippelskirch's fields of interest include 20th century and contemporary German literature and culture, translation, transnational literary and cultural movements. Her research areas are German exile literature, German-Jewish and Yiddish literature and culture. Her publications include books and articles on Rajzel Zychlinski, a major Yiddish poet, whose poems she also translated, articles on Rose Ausländer, Anna Margolin, Mascha Kaléko, Marica Bodrožić and Daniel Kehlmann. Her current research and book is on the American journalist Dorothy Thompson who befriended and ultimately helped to rescue many German and Austrian writers and intellectuals from Nazi-occupied Europe.
Assistant Professor of German, Department of Languages, Literatures and Linguistics, Syracuse University, 2007-2017.
Assistant Director, Deutsches Haus, New York University, 2006-2007
Head of Language Programs at Deutsches Haus, NYU, 2004-2006
Coordinator of Language Programs at Deutsches Haus, NYU, 2001-2004
Part-Time Lecturer, Department of German, Russian and East European Languages and Literatures, Rutgers University, NJ, 1999-2001
Adjunct Assistant Professor, Department for Germanic Languages, Columbia University, New York, 1998-1999
DAAD Postdoctoral Fellowship (German Academic Exchange Service), Visiting Scholar, Department of Germanic Languages, Columbia University, 1997-1999
Part-Time Lecturer, Department for German Language and Literature, Philipps-University, Marburg, 1996-1997
Selected Journal Articles
"Rajzel Zychlinsky: Writing in her Mother's Tongue." Prism. An Interdisciplinary Journal for Holocaust Educators. Vol. 8. 2016. 58–62.
"'Every current beat upon Berlin.' Dorothy Thompson's Karrierebeginn als Grundlage ihres Engagements für das deutschsprachige Exil." Davis, Geoffrey V., ed. Feuchtwanger and Berlin. Feuchtwanger Studies. Vol. 4. Oxford: Peter Lang, 2015. 141–169.
"Paradigms and Poetics in Daniel Kehlmann's Vermessung der Welt." Symposium. A Quarterly Journal in Modern Literature. October 2009. 194–206.
"Hans Sahl: A Profile." Logos. A Journal of Modern Society and Culture. Spring 2005. Vol. 4, 2. www.logosjournal.com/issue_4.2/sahl_profile.htm
"Ostjüdinnen in den ersten Jahrzehnten des 20. Jahrhunderts in New York: Die jiddische Schriftstellerin Anna Margolin." Sprache - Identität - Kultur: Frauen im Exil. Exilforschung. Ein Internationales Jahrbuch. Vol. 17. München: edition text + kritik, 1999, 127–139.
"'Und ich bin am Leben geblieben.' Eine Begegnung mit der jiddischen Dichterin Rajzel Zychlinski." Mit zwölf Gedichten der Autorin, übersetzt von Karina Kranhold. Akzente 1996, 3. 195–209.
"Central Europe in Vermont: German Exile Writers and the American Journalist Dorothy Thompson." Schreckenberger, Helga, ed. Networks of Refugees from Nazi-Germany: Continuities, Reorientations, and Collaborations in Exile. Leiden, NL: Brill, 2016. 142-160.
"Angrenzen: Ingeborg Bachmann und Anselm Kiefer." "Die Waffen nieder! Lay down your Weapons!" Ingeborg Bachmanns Schreiben gegen den Krieg. Solibakke, Karl, and Karina von Tippelskirch, eds. Würzburg: Königshausen und Neumann, 2012. 173–84.
"Brutstätte der Genies: Ein literarischer Spaziergang durch Greenwich Village." "Ich stimme für Minetta Street." Festschrift aus Anlass des 100. Geburtstags von Mascha Kaléko. Nolte, Andreas, ed. Burlington, VT: University of Vermont, 2007. 45–55.
"Mimikry als Erfolgsrezept: Mascha Kalékos Exil im Exil." Ästhetiken des Exils. Schreckenberger, Helga, ed. Amsterdam: Rodopi, 2003. 157–171. (=Amsterdamer Beiträge zur neueren Germanistik, Band 54 - 2003.)
"Heimat und Heimatlosigkeit in Gedichten von Rose Ausländer und Rajzel Zychlinski." Zum Thema Mitteleuropa: Sprache und Literatur im Kontext. Bauer, Markus, ed. Jassy and Konstanz: Editura Universatii "Alexandru Ioan Cuza" and Hartung-Gorre Verlag, 2000. 220–247. (=Jassyer Beiträge zur Germanistik. Vol. 8.)
"Leben im Versteck. Zur literarischen Verarbeitung von Holocaust-Erfahrungen untergetauchter Kinder: Anne Frank, Jerzy Kosinski, Philip Roth, Elza Frydrych-Shatzkin." "Für ein Kind war das anders." Traumatische Kindheitserfahrungen im Nationalsozialismus. Tagungsband. Bauer, Barbara, and Waltraud Strickhausen, eds. Berlin: Metropol, 1999, 315–329.
"Jiddische Kinderliteratur." Jüdisches Kinderleben im Spiegel jüdischer Kinderbücher: Eine Ausstellung der Universitätsbibliothek Oldenburg mit dem Kindheitsmuseum Marburg. Hyams, Helge-Ulrike, et al., eds. Oldenburg: Bibliotheks und Informationssystem der Universität Oldenburg, 1998. 235–244.
Revised and updated articles: "Walter Hasenclever," "Lola Landau," "Hans Sahl," "Arthur Silbergleit." Lexikon der deutsch-jüdischen Literatur. Kilcher, Andreas, ed. Second, updated and expanded, edition. Stuttgart: Metzler, 2012.
"Rajzel Zychlinski." Jewish Women: A Comprehensive Historical Encyclopedia. Paula E. Hyman and Dalia Ofer, eds. Jerusalem: Shalvi Publishing Ltd., 2006. http://jwa.org/encyclopedia/article/zychlinski-rajzel CD-ROM and Web.
"Rajzel Zychlinski." KLfG: Kritisches Lexikon zur fremdsprachigen Gegenwartsliteratur. Göttingen: edition text+kritik. 40. Nachlieferung, August 1996.