Mona Eikel-Pohen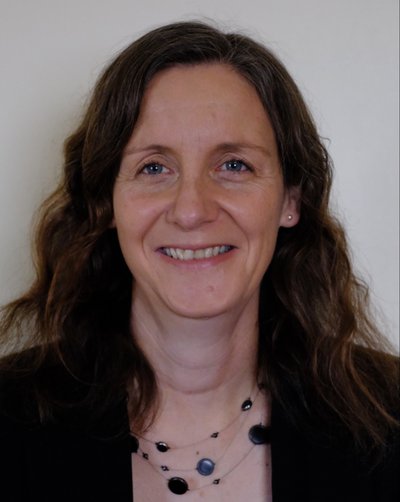 Mona Eikel-Pohen
Pronouns: she/her and sie/ihr
Associate Teaching Professor of German

CONTACT
Languages, Literatures, and Linguistics
334 HB Crouse Hall
Email: meikelpo@syr.edu

PROGRAM AFFILIATIONS
German language Literature and Culture
Modern Foreign Languages

Office Hours
Fridays 11 am to 1 pm and by appointment
Degrees
Doctoral degree from Ruhr-Universität Bochum, Germany in Modern German Literature (2009)
Courses Taught
GER 101 Beginners' German I
GER 102 Beginners' German II
GER 201 Intermediate German III
GER 202 Intermediate German IV
GER 300 Intro to German Literature
GER 357 Contemporary German Culture
GER 378 German Literature since World War II
Dr. Mona Eikel-Pohen's teaching experiences range from elementary to advanced German. She employs a wide array of engaging and participatory methods and strategies that instill student confidence in their language use and curiosity with an emphasis on German culture and literature of the 20th and 21st century.
Research and Teaching Interests
Mona Eikel-Pohen's research includes pedagogies of democracy and agency, language teaching with creative methods (improvisation and creative writing) based in neuroscience, as well as self-translation and identity.
Pedagogies of participation, instructional design, foreign language teaching methods
ACTFL, Getvico, MLA, NeMLA, NYSAFLT
ACTF, AATG, GSA, MLA, NeMLA, NYSAFLT
Wells College, Aurora, New York, 2014-2015
Ithaca College, Ithaca, New York, 2012-2015
Exit Tickets: Reflective and pro-active forms to foster metacognitive skills. Accepted by The Language Association Journal. Fall 2021.
Research project: "Zoomprov": A syllabus with performative practices in synchronous online language courses. Zeitschrift für Theaterpädagik / Korrespondenzen, Ausgabe 78, 2021 https://forum-schultheater.org/zoomprov/
What worked? LECNY newsletter May 2020.
Creating Awareness and Agency. Final Projects on Refugees in a German Culture and Civilization Course. The Language Association Journal. Spring 2020.
pq Queer as German Folk (co-editor), 2019.
Language Learning Disabilities. Speaking of Languages. Podcast at the Language Resource Center at Cornell University, 2019
Assessing Disability-Inclusive Teaching Methods with Multimodality and Universal Design Principles. Die Unterrichtspraxis/Teaching German. Vol. 52, Iss. 1, 1-13.
Morgenland in Amiland. Szenisches Arbeiten zu Flucht und Migration in einem DaF-Kurs in den USA. Zeitschrift für Theaterpädagogik. Ausgabe 74, 2019, 13.
Presenting as Performance: Painless Practices for Presentation in Foreign Languages. Scenario, Vol. XI.1, 2017. 17-32.
Da könn(t)e man wirklich nichts machen. Über die Verwendung des Konjunktivs in Hannah Arendts Eichmann in Jerusalem (1963). ReLü-Rezensionszeitschrift zur Literaturübersetzung. September 2017.
"Days of the Years?" Ein Vergleich zwischen den Jahrestagen und ihrer englischen Übersetzung. Johnson-Jahrbuch 16. 2009 105-124.
Reviews
Peter Weiss, Aesthetics of Resistance, Volume II. A novel. Translated by Joel Scott, 2022 (under review)
Priscilla Layne. White Rebels in Black. German Appropriation of Black Popular Culture. U of Michigan P, 2018. ix + 259 pp. to STTCL Studies of 20th and 21st Century Literature. https://newprairiepress.org/sttcl/vol45/iss1/15/
Translations
Das Buch der Sirenen from The Book of Sirens by ProEnglishTheater/ ArtShelter, Kyiv, performances in Berlin, Cologne, Hanover, July 2022
The Voices Project: Mental Health, ed. Alicia Nordstrom, 2018
Fucked up, or The Rest is Silence (drama by Nike Meerwoldt, 2020)
Sprachlos. No Tonue/Sin Lengua (drama by Ely Rosa Zamora, 2009)
Schopenhauers Vermächtnis (lecture by Frederick Beiser, Spring 2019)
ACTFL Small Undergraduate German Program Special Interest Group Award for Outstanding German Program Development and Advocacy 2021
Anthony J. Papalia Award, New York State Association of Foreign Language Teachers for the article Awareness and agency through rubrics: Co-created evaluation rubrics for projects on forced migration in a German culture and civilization course, September 2021.
Gerlinde Ulm Sanford Award for Loyalty, Dedication, and Valuable Contribution to the Department of Languages, Literatures, and Linguistics, Syracuse University, April 2021.
Innovative teaching initiative award with Catherine Nock: Using performance-based methods to reinforce oral skills. A holistic methodology based on neuroscientific research. Department of Languages, Literatures, and Linguistics, Syracuse University, May, 2020.
Writing across the Curriculum Fellowship, College of Arts and Sciences, Syracuse University, May 2020.
Assessment Leadership Institute Stipend, College of Arts and Sciences, Syracuse University, Summer 2019.
Center for Disability Resources Award 2017.