Minor in Jewish Studies

Jewish Studies at Syracuse University takes as its signature focus the Jewish experience in modern times, Jewish cultures and ideas. A student Major or Minor can build his or her course of study around an individually crafted course of study. Courses explore American, European, Israeli, and Yiddish literatures, Jewish thought and culture, Jewish philosophy, Israel and the Israeli-Palestinian conflict, Holocaust Studies and modern anti-Semitism, "Jewish" art, architecture, and visual culture, as well as an introduction to Judaism, introductory and advanced level work in Hebrew Bible, and the classical Jewish textual tradition.
Requirements
The major requires 24 credits of appropriate work.
The minor requires 18 credits in Jewish Studies.
For more information on the program and minor in Jewish Studies contact Zachary Braiterman.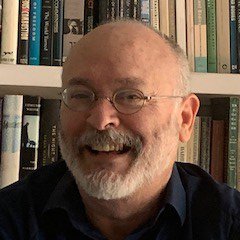 Professor
Religion
315.443.5719