SUSTAIN
The Strategic Undergraduate STEM Talent Acceleration Initiative (SUSTAIN) is a competitive scholarship and training program at Syracuse designed for high-ability students interested in pursuing a major in a STEM field (Science, Technology, Engineering, and Mathematics).
SUSTAIN Scholars receive:
A $5,000 scholarship for each of your first two years at Syracuse University. This scholarship is in addition to existing financial aid award package from Syracuse and/or may reduce your federal loan(s) or work study.
Academic, professional, and social support programming designed especially for high-ability undergraduate STEM students.
---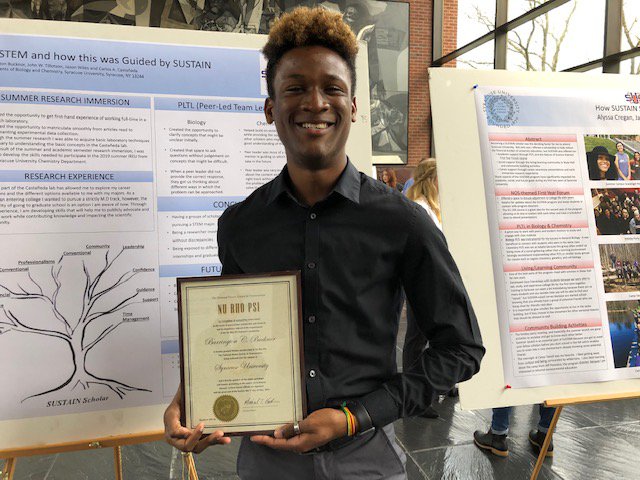 Apply for the 2023-2024 SUSTAIN program. Application due April 12, 2023
"Seeing Possibility For Myself"
The SUSTAIN program continues to cultivate and support STEM talent as it approaches endowment in its fifth year.
Philanthropy that Empowers Students to Succeed in STEM
Mitzen's latest gift to strengthen the SUSTAIN program
SUSTAIN Program
Building a Strong STEM Community for Students
STEM Faculty Land Grant to Recruit, Retain Underrepresented Students
Four Syracuse University professors have received a three-year grant to support recruitment and retention of underrepresented students in STEM fields.