New Faculty Guide: Funding Support
Welcome to the Syracuse University College of Arts and Sciences
The Office of Research in the College of Arts and Sciences (A&S) is here to support you in applying for funding throughout your career at Syracuse University. We have developed this brief guide to help you get started.
The College of Arts and Sciences Office of Research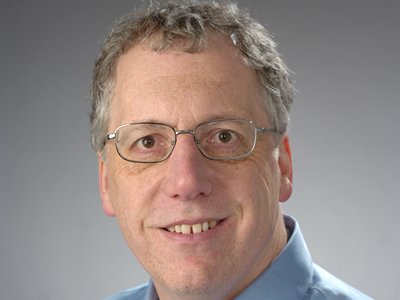 Associate Dean for Research, Alan Middleton (aamiddle@syr.edu)
As Associate Dean for Research, Alan leads strategic efforts in support of faculty research across the college including the sciences, humanities and mathematics. He serves as the primary liaison in the College for faculty and department chairs on research matters, including review of proposals that require resource commitments from the college. Alan also leads the A&S Proposal Development Team.
Proposal Development
The College's directors for proposal development provide support for faculty pursuing grant funding at any stage of the proposal development process. This office can help you identify funding sources and develop, prepare and submit grant proposals to a wide variety of both intramural and extramural funders. The directors collaborate with their counterparts across campus as well as colleagues in the Office of Research and Corporate and Foundation Relations to ensure faculty have the requisite support for individual proposals, connect faculty with similar interests and hold grant-writing workshops.
Melissa and Sarah are available to consult with faculty on proposal ideas, provide advice and feedback related to specific funders and review and edit proposals. Please get in touch with us if we can assist in your proposal development in any way.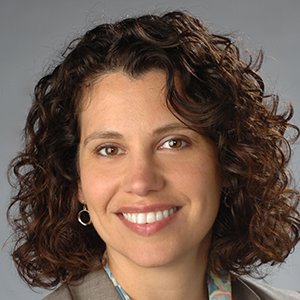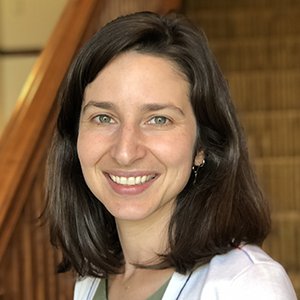 The Syracuse University Office of Sponsored Programs (OSP)
The Office of Sponsored Programs oversees the preparation and submission of research proposals and the management of externally funded research and scholarly projects. They are the authorized institutional representatives for signing grants and contracts and submit all federal proposals. Please contact your research administrator as soon as you have identified a potential funding opportunity so they can help you get set up with the forms that need to be completed and help you understand their timeline and process for proposal submission.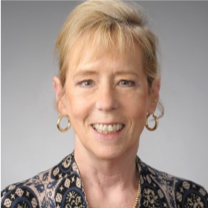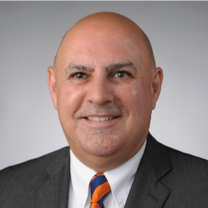 The Office of Sponsored Programs' website has most of the information and forms you will need to get started submitting proposals at Syracuse University.
Start Here: Before You Begin, includes:
You will also find the OSP Budget Template very helpful as you prepare your proposal budget as it has all fringe and overhead rates embedded. Please reach out to Melissa, Sarah, or your OSP contact if you need assistance navigating this form.
Many other useful forms and templates for proposal preparation and submission are located in the Tools and Resources section of the OSP website.
Syracuse University Offices that Support Research
The Syracuse University Office of Research – supports the research endeavors of the entire campus.
Proposal Support Services – is part of the Office of Research and supports proposal development campus-wide. Includes facilitating team-based collaboration around strategic funding opportunities, and managing the University's internal funding competitions, including both seed grant programs and externally funded limited submissions.
Sponsored Accounting (OSA) - works collaboratively with OSP to assist and support faculty and staff with post-award financial administration of approved sponsored projects, contracts, and cooperative agreements on behalf of Syracuse University.
Research Integrity and Protections (ORIP) - supports the university committees responsible for review and oversight of research involving animals and human subjects and to address issues concerning biohazards in research. Contact for issues concerning the Institutional Review Board (IRB) and Institutional Animal Care and Use Committee (IACUC).
Tech Transfer - contact for assistance with intellectual property, patents, copyrights, trademarks, etc.
Corporate and Foundation Relations – for assistance working with local and national companies and applying to private foundation funders.
Research Computing - a collaborative effort between the campus research community and technology groups from across campus. The technology groups include both distributed information technology teams as well as support from Information Technology Services (ITS) which provides research computing infrastructure resources.
Library Research Services – Syracuse University librarians assist faculty through personal consultation and classroom instruction, in the pursuit of scholarly activities such as conducting literature reviews, locating needed materials, preparing and formatting manuscripts for press, or assessing the research value of journals and articles. Subject-specific librarians are available.
Resources for Finding Funding Opportunities
Pivot – Keyword searches for federal and private funding opportunities, queries delivered directly to you via e-mail, and profiles of other faculty at Syracuse University.
Foundation Directory Online – Available through the SU Libraries Database (search "Foundation Directory"). Search for foundation and federal funders by topics, keyword, geography, etc.
Experts@Syracuse – Database to help you find collaborators at SU by showing you in what fields other faculty members are working and who they collaborate with locally and globally. Because of the way this database is populated, it is more robust in the sciences, but we are working on improving data in other fields.
Grants.gov – Database of past, current, and future grants from all U.S. government agencies.
Online Inquiry Form - The A&S Proposal Development Team can help you identify funding sources for your projects and programs as well as provide guidance on navigating the university's resources for finding funding opportunities. Please e-mail Melissa (science and math) or Sarah (humanities), or fill out the form, which will initiate a funding search.
Syracuse University Humanities Center Resources – Curated list of local and regional resources and national and international resources for humanities funding opportunities.
Funder guidelines/instructions
National Institutes of Health – Application Guide (SF 424)
National Science Foundation – Proposals & Award Policies & Procedures Guide (PAPPG)
Department of Energy – Grants Policy and Guidance
NASA – Guidebook for Proposers
National Endowment for the Humanities – Grants Overview
American Council for Learned Societies – Fellowships and Grants Overview