Chancellor Leads Ceremony Recognizing Crown Honors Professors
Heidi Hehnly, associate professor of biology, is the Renée Crown Honors Professor in the Sciences and Mathematics, and Karin Nisenbaum, assistant professor of philosophy, is the Renée Crown Honors Professor in the Humanities.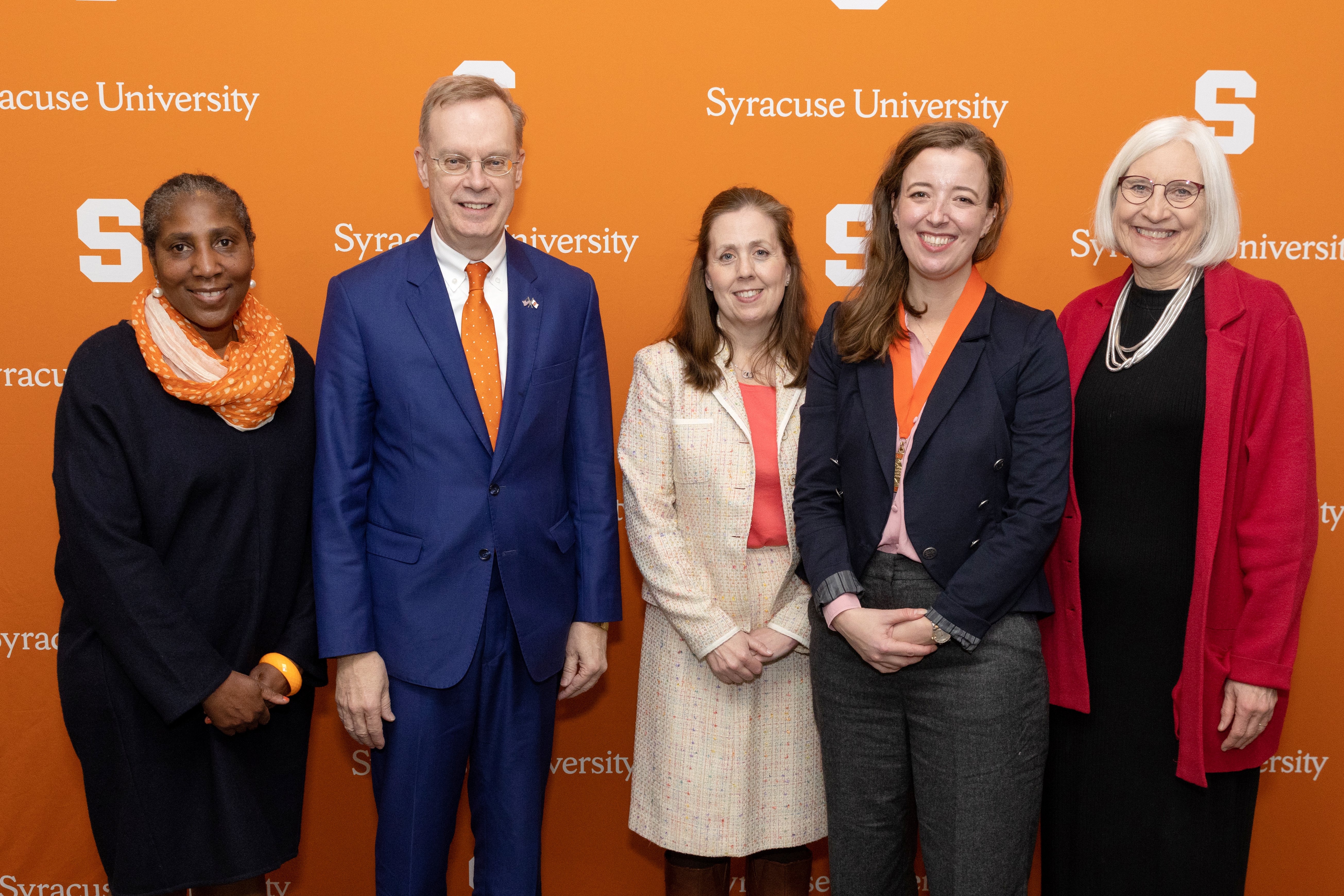 On Friday, January 13, Syracuse University's first Renée Crown Professors in the College of Arts and Sciences (A&S) were formally recognized. The event was held at the Goldstein Faculty Center and speakers included Kent Syverud, Chancellor and President of Syracuse University, Jamie Winders, associate provost for faculty affairs, Lois Agnew, interim dean of A&S, Danielle Taana Smith, Honors program director and professor of African American Studies in A&S, along with Professor Hehnly (Professor Nisenbaum was unable to attend).
The professorships are made possible thanks to a generous gift from the family of esteemed alumna and Trustee Emerita Renée Schine Crown '50, H '84. Both Renée and her husband Lester attended the installation virtually.
Through the professorships, Hehnly and Nisenbaum will each serve a term of three years, teaching Honors courses and helping guide Honors students in their thesis research projects.
Heidi Hehnly, who joined the Department of Biology in 2018, specializes in the mechanics of cellular division. She is also a member of the interdisciplinary BioInspired Institute and director of the Blatt BioImaging Center. With nearly $3.5 million in research grants from the National Institutes of Health and others, Hehnly and her team are addressing urgent health needs relating to developmental disorders, genetic mutations and cancer-causing genes. Hehnly is also dedicated to leading interdisciplinary learning opportunities, such as the University's first Bio-Art class.
Hehnly's 2022-23 Honors course, Light Microscopy and Illustration in Cell and Developmental Biology, focuses on fundamental principles in cell and developmental biology, such as mechanisms of embryonic development, cell division, tissue formation and maintenance, and the display of cells through imagery. In recognition of her interest in microscopy, Chancellor Syverud presented Hehnly with a book titled, The Microscope; Its History, Construction and Applications; Being a Familiar Introduction to the Use of the Instrument and the Study of Microscopical Science. Noted as one of the most important books for the medical professional when it was published in 1854, it was once declared an essential read by the American Medical Association.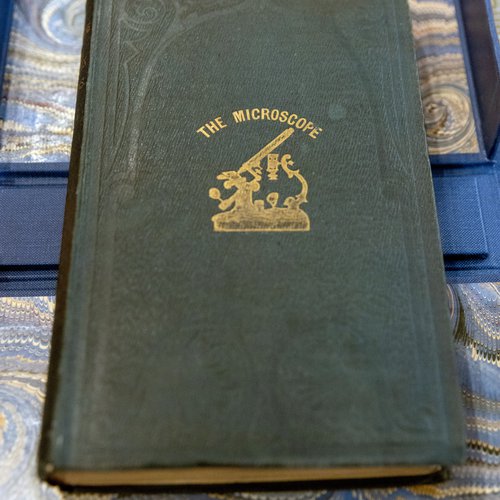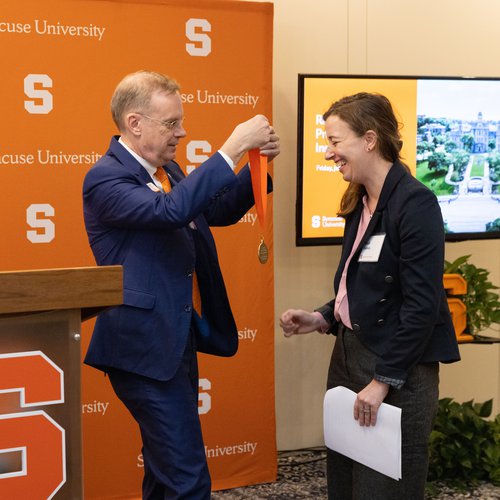 Karin Nisenbaum joined the Department of Philosophy in 2021. Her research centers on topics at the intersection of ethics and metaphysics in the philosophy of Kant, in post-Kantian German Idealism, and in 19th- and 20th-century Jewish thought. She also has longstanding interests in phenomenology, existentialism and critical theory. Her 2018 book published with Oxford University Press, For the Love of Metaphysics: Nihilism and the Conflict of Reason from Kant to Rosenzweig, presents a new perspective on the history of German Idealism, focusing on the role of the principle of sufficient reason.
In 2022–23, Nisenbaum is teaching two Honors classes: Introduction to Ethics, in which students confront difficult moral decisions and consider how different philosophers would approach these decisions; and Philosophy and Literature, in which students consider the literary style of selected philosophical texts such as Plato's Republic and the philosophical significance of foundational literary works such as Shakespeare's The Winter's Tale.
In April, Professors Hehnly and Nisenbaum will host the first Renée Crown Honors Symposium. The symposium panelists are Angela Breitenbach, a philosopher who teaches at Cambridge University, and Suzanne Anker, a contemporary visual artist and bio art pioneer based in New York City. Breitenbach and Anker's engagement on campus will expose students to scholars at the forefront of interdisciplinary research in the sciences and humanities.
Read more about the Renée Crown University Honors Professors.
Featured
Heidi Hehnly Renée Crown Professor in the Sciences and Mathematics and Associate Professor
Karin Nisenbaum Renée Crown Professor in the Humanities and Assistant Professor
Media Contact