Syracuse University Announces Inaugural Renée Crown Honors Professorships
The newly formed Renée Crown Professor in the Sciences and Mathematics and Renée Crown Professor in the Humanities will enrich the undergraduate experience for Honors students.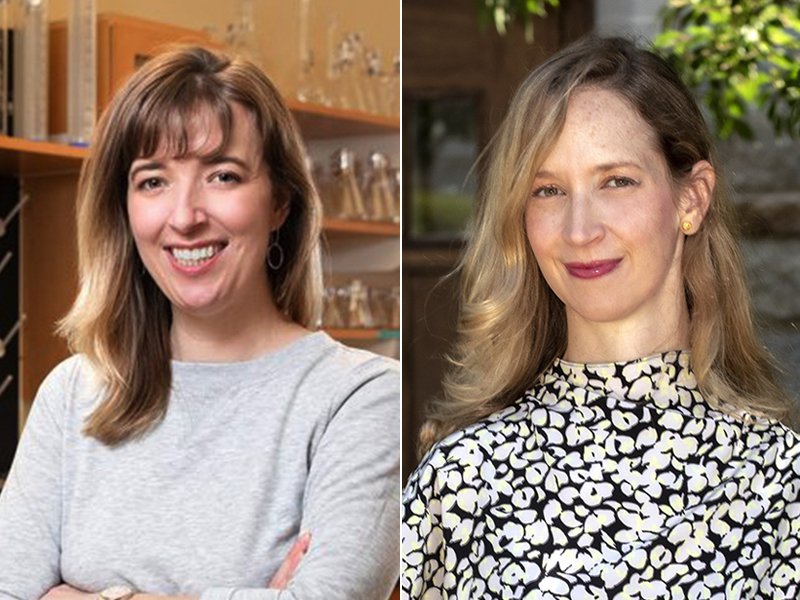 The College of Arts and Sciences (A&S) is pleased to announce that Heidi Hehnly, associate professor of biology, is the inaugural Renée Crown Professor in the Sciences and Mathematics and Karin Nisenbaum, assistant professor of philosophy, is the inaugural Renée Crown Professor in the Humanities. The professorships are made possible thanks to a generous gift from the family of esteemed alumna and Trustee Emerita Renée Schine Crown '50, H '84.
In 2002, a contribution from the Crown family enabled an ambitious revision to the honors program at Syracuse University. Over the past two decades, the Renée Crown University Honors Program has helped countless high-achieving students become leaders who are socially aware, globally informed and finding solutions to real-life problems. The Crown family has now renewed its commitment to the program with a gift to establish the Crown Honors Professorships in A&S.
Hehnly and Nisenbaum were chosen for the new positions by a selection committee led by previous Arts and Sciences Dean Karin Ruhlandt and Danielle Taana Smith, Honors program director and professor of African American Studies in A&S. Hehnly and Nisenbaum will each serve a term of three years, teaching Honors courses and helping guide Honors students in their thesis research projects.
"The professorships will provide an intellectual space in which Honors students from diverse disciplinary backgrounds can bring their experiences together to conduct research on interdisciplinary themes," explains Smith. "The students will engage with these themes by attending lectures by scholars in their fields, embarking on experiential learning field trips, preparing academic and creative works, and disseminating their research, all under the guidance of Professors Hehnly and Nisenbaum."
Syracuse University Provost Gretchen Ritter states that the new professorships will expand the interdisciplinary breadth and depth of the Honors program.
"These new professorships enrich the experience for Honors students through innovative learning approaches," says Ritter. "We thank Renée, her husband Lester, and the entire Crown family for establishing the Crown Honors Professorships, which will ensure that the best and brightest faculty will have the time and resources to teach and mentor Honors students while pursuing their cutting-edge research and scholarship."
Hehnly and Nisenbaum's proven track records in designing and implementing dynamic undergraduate academic experiences, including research and professional development, make them the perfect candidates for the new positions, says A&S Interim Dean Lois Agnew.
"As Crown Professors, they will elevate the Honors Program's unique strengths and continue to ensure that its curriculum exemplifies best practices and is fully aligned with the University's academic priorities," notes Agnew. "We are thrilled that Honors students can take part in new and innovative learning opportunities led by exemplary faculty such as Professors Hehnly and Nisenbaum, who are leaders in their fields."
An Integrated Approach to Learning
Heidi Hehnly, a biology professor at Syracuse University since 2018, specializes in the mechanics of cellular division and how and when cells in the body choose to divide. Before coming to Syracuse, Hehnly was an assistant professor at SUNY Upstate Medical University.
With nearly $3.5 million in federally funded research grants from the National Institutes of Health and the Department of Defense, among others, Hehnly and members of her team are addressing urgent health needs relating to developmental disorders, genetic mutations and cancer-causing genes. As part of the BioInspired Institute, Hehnly is also collaborating with faculty across the University to develop and design materials to tackle global challenges in health, medicine and materials innovation.
In addition to laboratory research, Hehnly has helped foster unique interdisciplinary learning opportunities for students at Syracuse. She and Boryana Rossa, film and media art professor in the College of Visual and Performing Arts, co-taught the University's first Bio-Art class (Bio400/600 and TRM500) in Spring 2022, where STEM students joined art majors to create science-based art works based on their personal research interests.
Behind the Scenes of Bio-Art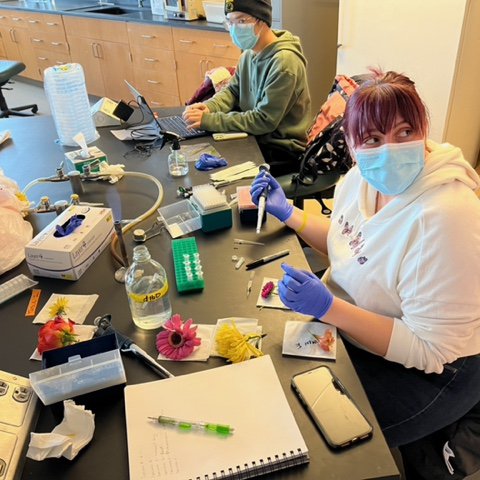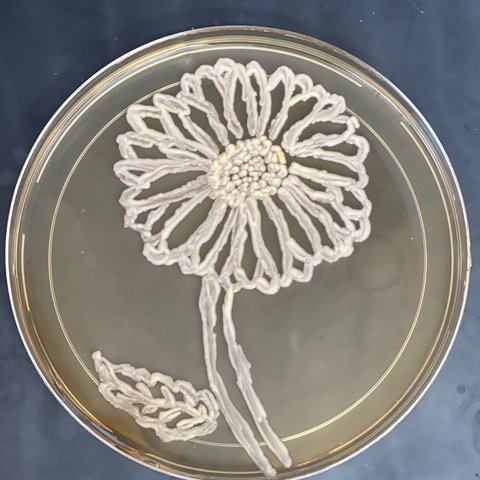 Hehnly explains that integrated courses such as Bio-Art that combine techniques and knowledge from the sciences with visual and textual expression from the arts are central to helping students understand and appreciate the natural world. By transforming biological samples into traditional illustrations, paintings, or murals, students can use art to bring abstract theories, such as cell processes, to life. She aspires to incorporate similar courses into the Honors program curriculum.
"One of the things I love the most about being on a campus like Syracuse University is the cross-disciplinary studies that can take place," Hehnly says. "This professorship creates time for me to make sure that I can host a class such as Bio-Art that incorporates art in STEM-based learning."
Hehnly's Honors course, titled "Light Microscopy and Illustration in Cell and Developmental Biology," will focus on fundamental principles in cell and developmental biology, such as mechanisms of embryonic development, cell division, tissue formation and maintenance, and how they are displayed through imagery. Students will learn aspects of Bio-Art programming, tour microscopy facilities at Syracuse and participate in classes on biological illustration. In the second and third year of her professorship, Hehnly hopes to offer a Bio-Art studio/laboratory class for Honors students with an associated art show co-taught with Rossa.
"This professorship provides the opportunity to create courses that are welcoming to a diverse range of students," says Hehnly. "Whether they have an interest in science, art, or both, students will get plenty of experience in these courses with microscopy and other advanced biological techniques."
Fostering Philosophical Thought
Karin Nisenbaum has been a faculty member in A&S' Department of Philosophy since 2021. Prior to joining Syracuse University, Nisenbaum was an assistant professor of philosophy at Colgate University (2016-21) and Boston College (2020-21), and a postdoctoral fellow at the Hebrew University of Jerusalem (2014-16).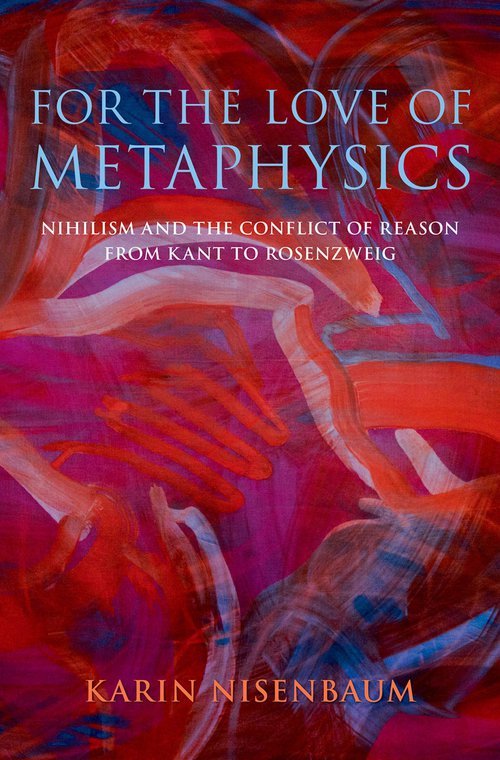 Her research focuses on topics at the intersection of metaphysics and ethics in Kant, German Idealism, and modern Jewish thought. Most recently, she is author of For the Love of Metaphysics: Nihilism and the Conflict of Reason from Kant to Rosenzweig (Oxford University Press, 2021).
Nisenbaum's courses approach questions such as: What is the ultimate aim of moral action? If we affirm God's existence, what sort of arguments can we provide in support of the view that God exists? What is the value of hope, and how can we sustain it, especially when we are confronted with evil?
During the 2022-23 academic year, Nisenbaum plans to teach two Honors classes: Introduction to Ethics, and Philosophy and Literature.
In Intro to Ethics, students will be presented with situations in life that require difficult decisions and will discuss how to answer questions such as: What is the morally right or wrong thing to do? What would a virtuous person do? What are my duties to others? By being introduced to different ethical theories, thinkers, and concepts, students will challenge, defend, or gain clarity on their own ethical convictions, as well as those of others.
Philosophy and Literature will invite students to consider the philosophical significance of foundational literary works such as Plato's Republic. In that dialogue, Nisenbaum explains, Plato famously banished poets from the ideal city, and thereby established the traditional separation of literature from philosophy, fiction from truth, and logical argument from persuasion. By examining the literary style of selected philosophical texts, Nisenbaum will ask students to think about how different modes of writing can address traditional questions of philosophy and illuminate significant features of human existence.
For Nisenbaum, exploring the human experience with students is one of the most rewarding aspects of being a professional philosopher.
"Aristotle said that philosophy begins in wonder. But at times it can be difficult to maintain that sense of wonder when I am immersed in the weeds of my own research, or preoccupied about the job prospects of my graduate students," she explains. "My undergraduate students help me focus on the big questions, such as: What can I know? What should I do? What may I hope? What is man? These are the four most important philosophical questions, according to Kant."
Nisenbaum, who is currently working on a manuscript on perfectionism and the highest good in post-Kantian German Idealism, considers it a privilege to work and interact with some of the most dedicated and accomplished students at Syracuse University. "I am eager to do all that I can to foster their intellectual development and personal formation, in order to help them contribute to our global society," she notes.
Through close faculty mentorship and meaningful collaboration and interaction with other students, both Hehnly and Nisenbaum are confident that the professorships will help Honors students flourish academically, professionally and personally.
Read more about the Renée Crown University Honors Program.
About Syracuse University
Syracuse University is a private research university that advances knowledge across disciplines to drive breakthrough discoveries and breakout leadership. Our collection of 13 schools and colleges with over 200 customizable majors closes the gap between education and action, so students can take on the world. In and beyond the classroom, we connect people, perspectives and practices to solve interconnected challenges with interdisciplinary approaches. Together, we're a powerful community that moves ideas, individuals and impact beyond what's possible.
About Forever Orange: The Campaign for Syracuse University
Orange isn't just our color. It's our promise to leave the world better than we found it. Forever Orange: The Campaign for Syracuse University is poised to do just that. Fueled by more than 150 years of fearless firsts, together we can enhance academic excellence, transform the student experience and expand unique opportunities for learning and growth. Forever Orange endeavors to raise $1.5 billion in philanthropic support, inspire 125,000 individual donors to participate in the campaign, and actively engage one in five alumni in the life of the University. Now is the time to show the world what Orange can do. Visit foreverorange.syr.edu to learn more.
Featured
Heidi Hehnly Renée Crown Professor in the Sciences and Mathematics and Associate Professor
Karin Nisenbaum Renée Crown Professor in the Humanities and Assistant Professor
Media Contact
Dan Bernardi