2023 Humanities Center Faculty Fellows Focus on Critical Societal Concerns
Projects examine race and language, the genealogy of slavery, women's marital rights in Arab nations and the impact of 1990s alternative rock.
The Syracuse University Humanities Center supports innovative faculty and graduate student researchers exploring a number of pressing social issues. Each spring, the Center offers up to four highly competitive faculty fellowships ­– three from the College of Arts and Sciences, including one related directly to the Syracuse Symposium's annual theme; and another from the Maxwell School of Citizenship and Public Affairs.
Readers can meet the Spring 2023 faculty fellows and learn more about their work by viewing short research presentations on the Humanities Center's Kaltura channel, and by attending a virtual Meet the Scholar Coffee Hour on Friday, February 17, 2023. For information on this event and others, visit the Humanities Center's event calendar.
Vivian May, director of both the Humanities Center and CNY Humanities Corridor, says, "Congratulations to this year's faculty fellows. We are so pleased to support their projects, which take up important historical questions, explore the nuances language and music, and analyze how social structures and norms impact everyday life."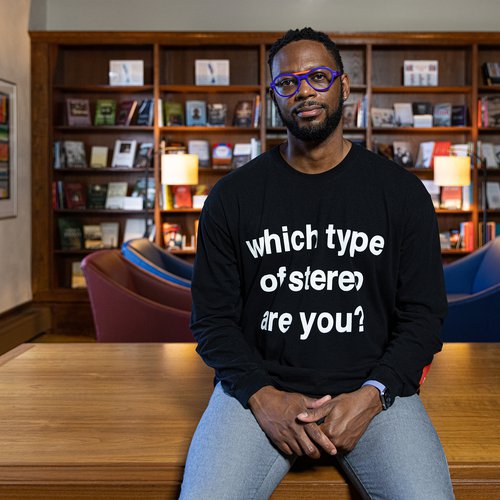 Luvell Anderson, associate professor, philosophy
Discourse Under Conditions of Oppression
Anderson is this year's Syracuse Symposium Faculty Fellow (the theme this year is "Repair"). His project, which takes inspiration from the late Charles Mills, investigates discursive practices under conditions of oppression and engages philosophy of language, history, political theory and sociology. Anderson draws from a growing number of philosophers who have begun to analyze racial language, including the debate on the meaning of racial slurs and generic statements surrounding people of color, while also exploring hate speech and racist language in broader social contexts.
His multi-disciplinary book project aims to stimulate discussion and craft a more comprehensive approach to philosophical investigation of language. It builds on some of his previously published works – which include topics that range from racist humor, racial slurs as prohibitive word calling, addressing appropriations and bad words, and epistemic injustice and the philosophy of race. Anderson's work offers a powerful analysis of the impact racial class-based language has on one's interpretation of the social world.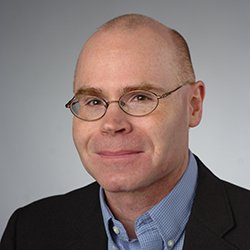 Theo Cateforis, associate professor, art and music histories
Alternative to What? Mainstreaming the Margins in 1990s Rock
Cateforis' project explores how the popularization of alternative rock music – a genre which rose from the American underground of the 1980s into the mainstream of 1990s culture – raises an interesting question: "Alternative to What?" Many artists of this genre, fearing they were "selling out," walked a fine line between positioning themselves both within the margins of the alternative genre and as part of the commercial mainstream. Cateforis explores this "doubleness" through multiple perspectives including the double rhetorical strategy of irony and sarcasm that alternative rockers deployed to signify their allegiance to an underground ethos.
He also examines the sound of the music, specifically the soft/loud song form which combined soft verses with loud and raucous choruses that critics interpreted as an emotional outpouring of angst and anguish. As he shows, the sonic mood swings of the soft/loud in alternative rock mirrored a sharp rise in the diagnosis of depression and bipolar disorder, along with the over-distribution of prescription drugs, contributing to a "marketing of misery." In addition, Cateforis looks at alternative rock from the perspective of gender, examining how male alternative rock performers were often categorized as "losers and freaks," as they rejected rock's previous traditional masculine symbolism of fame and sexual potency. Cateforis' book project demonstrates many intersections between alternative music and issues of gender, identity, race, aesthetics, visual culture, medicine and other areas central to the humanities.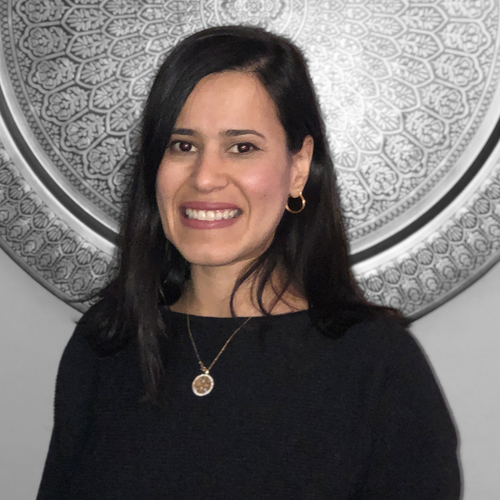 Dana Olwan, associate professor, women's and gender studies
Mediated Choices: Law and the Right to Marriage and Divorce in the Arab World
Olwan, also a Mellon Foundation grant recipient, will analyze the legal, political, social and economic conditions shaping marriage as well as divorce in the Middle East, with a particular focus on the country of Jordan. Olwan explores shifts and transformations that have occurred in marriage as a social institution over the past decade, as divorce rates across various Arab nations have reached as high as 20%.
Olwan's project focuses on the complex laws, regulations, state institutions and practices that regulate people's right to marry and divorce. Through research based in Jordan, she explores the consequences of these legal negotiations and social encounters on issues such as custody, alimony and women's right to independence and remarriage. Her work is invested in examining what these changes can tell us about shifting ideas about kinship, family making and family norms and values in Jordan and across the region. Olwan's research contributes to the growing scholarship in the field of feminist Middle East studies that critically examines activism for women's rights and the politics of agency, freedom and choice.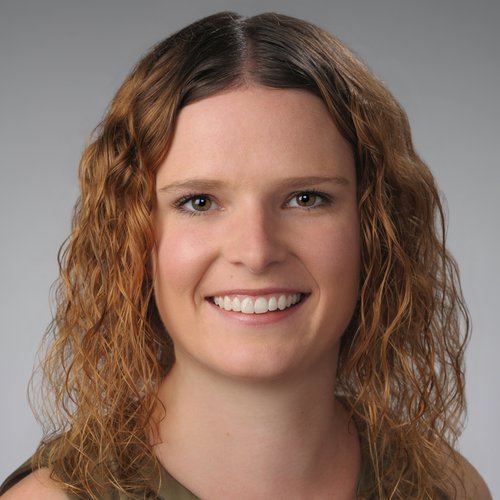 Tessa Murphy , associate professor, history (Maxwell)
Slavery in the Age of Abolition
Murphy's project draws on detailed British colonial registries of enslaved people: notably, her approach does not use this information solely for demographic purposes but instead homes in on the life histories and genealogies that can be gleaned, via careful analysis, from these archival documents. With a focus on the British Crown colonies in the Caribbean, Murphy is combining history and digital humanities by compiling a publicly accessible database and associated book project designed to make the lives of enslaved people available and meaningful to students, researchers and members of descendent communities.
While most work of this period traditionally centers on abolition, Murphy connects with a variety of disciplines, including slavery studies, disability studies and English, to highlight the realities of slavery on the frontiers of the British Empire. The registries for the British colonies are particularly unique in that they detailed not only first and last names but ages, and occupations of every enslaved person on an estate, as well as specific places of origin and any familial connections to others enslaved at the same location. These details inadvertently offer invaluable insight into the origins, experiences and familial relations of enslaved people who rarely had the opportunity to leave written records of their lives.
The fellowships, which provide faculty with the time and resources to delve into their projects and advance their research, are a part of the Center's diverse programming enhancing humanities research and engagement, including Syracuse Symposium, the Central New York Humanities Corridor, visiting professorship opportunities and other forms of valuable support.
Featured
Luvell Anderson Associate Professor
Theo Cateforis Associate Professor, Director of Undergraduate Studies in Music History & Cultures and Director of Undergraduate Studies in Fine Arts
Dana Olwan Associate Professor
Tessa Murphy
Assistant Professor
Media Contact