Raymond Carver Reading Series
The Raymond Carver Reading Series features twelve to fourteen prominent writers yearly as part of a large undergraduate class taught by TAs from the Creative Writing Program. The readings have an extended question-and-answer session along with a reading. Recent authors include Sarah Shun-lien Bynum, Jamaal May, Monica Youn, Brandon Taylor, Valeria Luiselli, Ilya Kaminsky, and Percival Everett..
Due to the generous support of Leonard and Elise Elman two distinguished authors each year spend two-day residencies at SU: the Richard Elman Visiting Writer and the Leonard and Elise Elman Visiting Writer. Learn more about Leonard in his interview with Rob Enslin.
Past readings have been recorded and are in the process of being made available online by Bird Library at SUrface.
All readings take place in Watson Theater in Watson Hall. They begin at 5:00 p.m. and are preceded by a question-and-answer session that begins at 4:00 p.m. They are open to the public.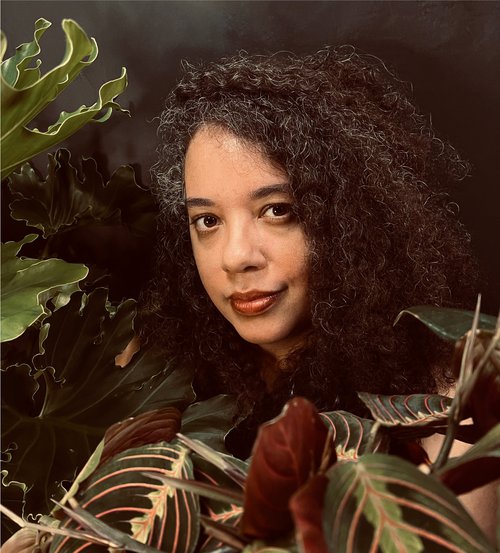 Megan Giddings
September 13, 2023
Photo by Jon Cameron
Megan Giddings has degrees from University of Michigan and Indiana University. In 2018, she was a recipient of a Barbara Deming Memorial fund grant for feminist fiction. Her novel, Lakewood, was published by Amistad in 2020. It was one of New York magazine's 10 best books of 2020, one of NPR's best books of 2020, a Michigan Notable book for 2021, was a nominee for two NAACP Image Awards, and a finalist for a 2020 LA Times Book Prize in The Ray Bradbury Prize for Science Fiction, Fantasy, and Speculative Fiction category. In 2021, she was named one of Indiana University's 20 under 40. Her second novel, The Women Could Fly (Amistad 2022), was named one of The Washington Post's Best Science Fiction and Fantasy novels of 2022, one of Vulture's Best Fantasy books of 2022, and was a New York Times Editors' Choice. She lives in Minneapolis.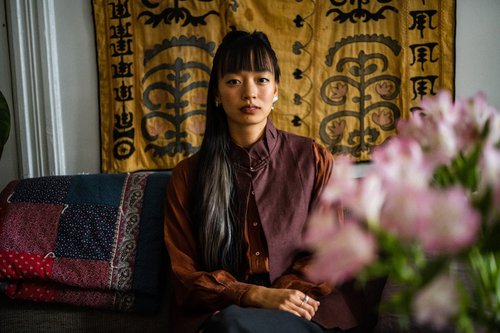 Emily Lee Luan
September 27, 2023
Photo by Aslan Chalom
Emily Lee Luan is the author of 回 / Return (April 2023), winner of a 2021 Nightboat Poetry Prize, and I Watch the Boughs, selected by Gabrielle Calvocoressi for a Poetry Society of America Chapbook Fellowship.
She is a former Margins Fellow at the Asian American Writers' Workshop and the recipient of a Pushcart Prize. Her work has appeared in The Best American Poetry 2021, Best New Poets 2019, American Poetry Review, FENCE, and elsewhere. She has received fellowships and scholarships from Bread Loaf Writers' Conference, Community of Writers, Fine Arts Work Center, Jentel, Millay Arts, Monson Arts, Lighthouse Works, and Storyknife.
She holds an MFA in Poetry from Rutgers University-Newark and lives in Brooklyn.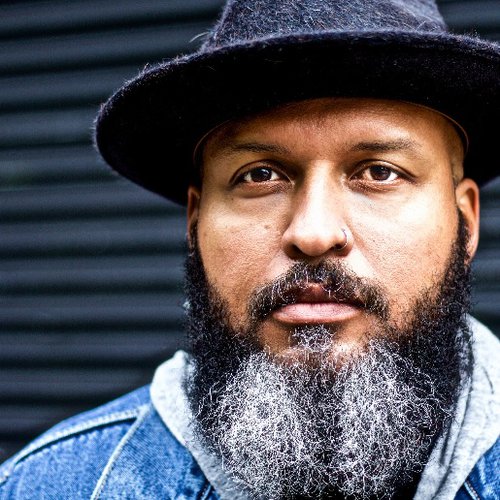 John Murillo, the Richard Elman Visiting Writer
October 11, 2023
Photo by Marcus Jackson
John Murillo is the author of the poetry collections Up Jump the Boogie (Cypher 2010, Four Way Books 2020), finalist for both the Kate Tufts Discovery Award and the Pen Open Book Award, and Kontemporary Amerikan Poetry (Four Way 2020), winner of the Kingsley Tufts Poetry Award and the Poetry Society of Virginia's North American Book Award, and finalist for the PEN/Voelcker Award for Poetry, Believer Poetry Award, Maya Angelou Book Award, Hurston/Wright Foundation Legacy Award and the NAACP Image Award. His other honors include the Four Quartets Prize from the T.S. Eliot Foundation and the Poetry Society of America, two Larry Neal Writers Awards, a pair of Pushcart Prizes, the J Howard and Barbara MJ Wood Prize from the Poetry Foundation, an NYSCA/NYFA Artist Fellowship, and fellowships from the National Endowment for the Arts, the Bread Loaf Writers Conference, Fine Arts Work Center in Provincetown, Cave Canem Foundation, and the Wisconsin Institute for Creative Writing. Murillo's poems have appeared in such publications as American Poetry Review, Poetry, and Best American Poetry 2017, 2019, and 2020. Currently, he is an associate professor of English and director of the creative writing program at Wesleyan University.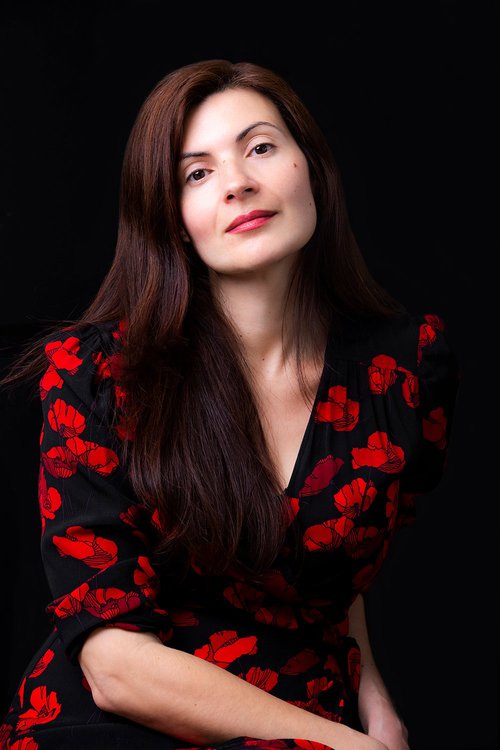 Mona Awad
November 1, 2023
Photo by Angela Sterling
Mona Awad is the author of Bunny, named a Best Book of 2019 by TIME, Vogue, and the New York Public Library. It was a finalist for the New England Book Award and a Goodreads Choice Award. It is currently optioned for film with Bad Robot Productions. Awad's debut, 13 Ways of Looking at a Fat Girl, was a finalist for the Scotiabank Giller Prize, winner of the Colorado Book Award and the Amazon Canada First Novel Award. Her most recent novel, All's Well, was longlisted for the International Dublin Award and a finalist for a Goodreads Choice Award for Best Horror. Rouge, her fourth novel, is forthcoming September 2023 with Simon & Schuster. She teaches fiction in the Creative Writing program at Syracuse University and is based in Boston.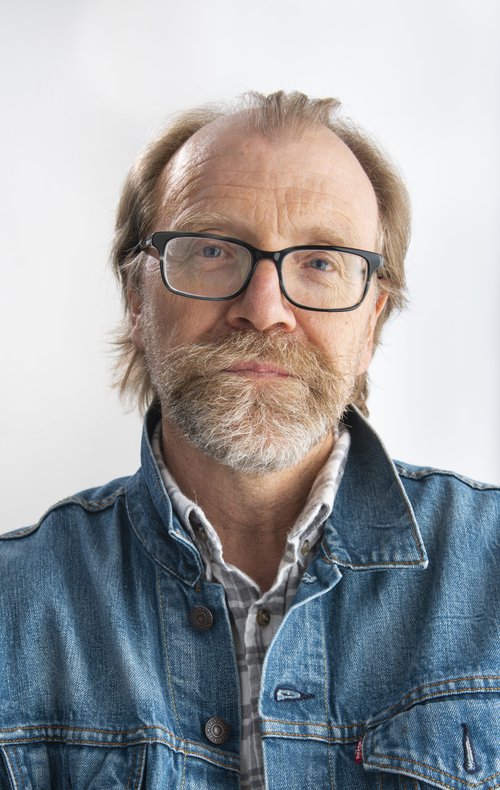 George Saunders
November 15, 2023
Photo by Zach Krahmer
George Saunders is the author of twelve books, including Lincoln in the Bardo, which won the 2017 Man Booker Prize for best work of fiction in English, and was a finalist for the Golden Man Booker, in which one Booker winner was selected to represent each decade, from the fifty years since the Prize's inception.
His stories have appeared regularly in The New Yorker since 1992. The short story collection Tenth of December was a finalist for the National Book Award, and it won the inaugural Folio Prize in 2013 (for the best work of fiction in English) and the Story Prize (best short story collection).
He has received MacArthur and Guggenheim Fellowships as well as the PEN/Malamud Prize for excellence in the short story. He is a member of the American Academy of Arts and Letters and the American Academy of Arts and Sciences. In 2013, he was named one of the world's 100 most influential people in the world by Time magazine. In support of his work, he has appeared on The Colbert Report, Late Night with David Letterman, All Things Considered, and The Diane Rehm Show.
He has taught, since 1997, in the Creative Writing Program at Syracuse University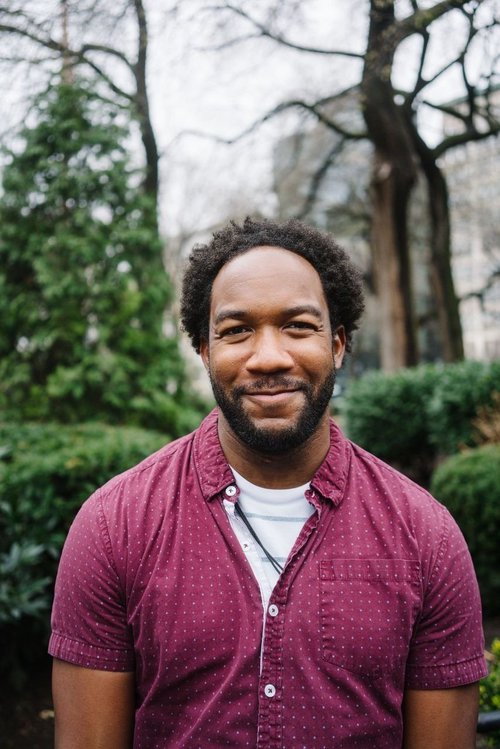 Joshua Burton
December 6, 2023
Joshua Burton is a poet and educator from Houston, TX and received his MFA in poetry at Syracuse University. He is a 2019 Tin House Winter Workshop Scholar, 2019 Juniper Summer Writing Institute scholarship winner, 2019 Center for African American Poetry and Poetics fellowship finalist, received the Honorable Mention for the 2018 Toi Derricotte and Cornelius Eady Chapbook Prize, 2020 Wisconsin Institute for Creative Writing finalist, and a 2023 Elizabeth George Foundation grant recipient. His work can be found in Mississippi Review, Gulf Coast, The Rumpus, Conduit, TriQuarterly, Black Warrior Review, Grist, and Indiana Review. His chapbook Fracture Anthology is currently out with Ethel and his debut poetry collection Grace Engine is out with the University of Wisconsin Press.
Previous Semesters