Mona Eikel-Pohen Wins Outstanding German Program Development and Advocacy Award
The award was presented by the American Council on the Teaching of Foreign Languages Small Undergraduate German Program Special Interest Group.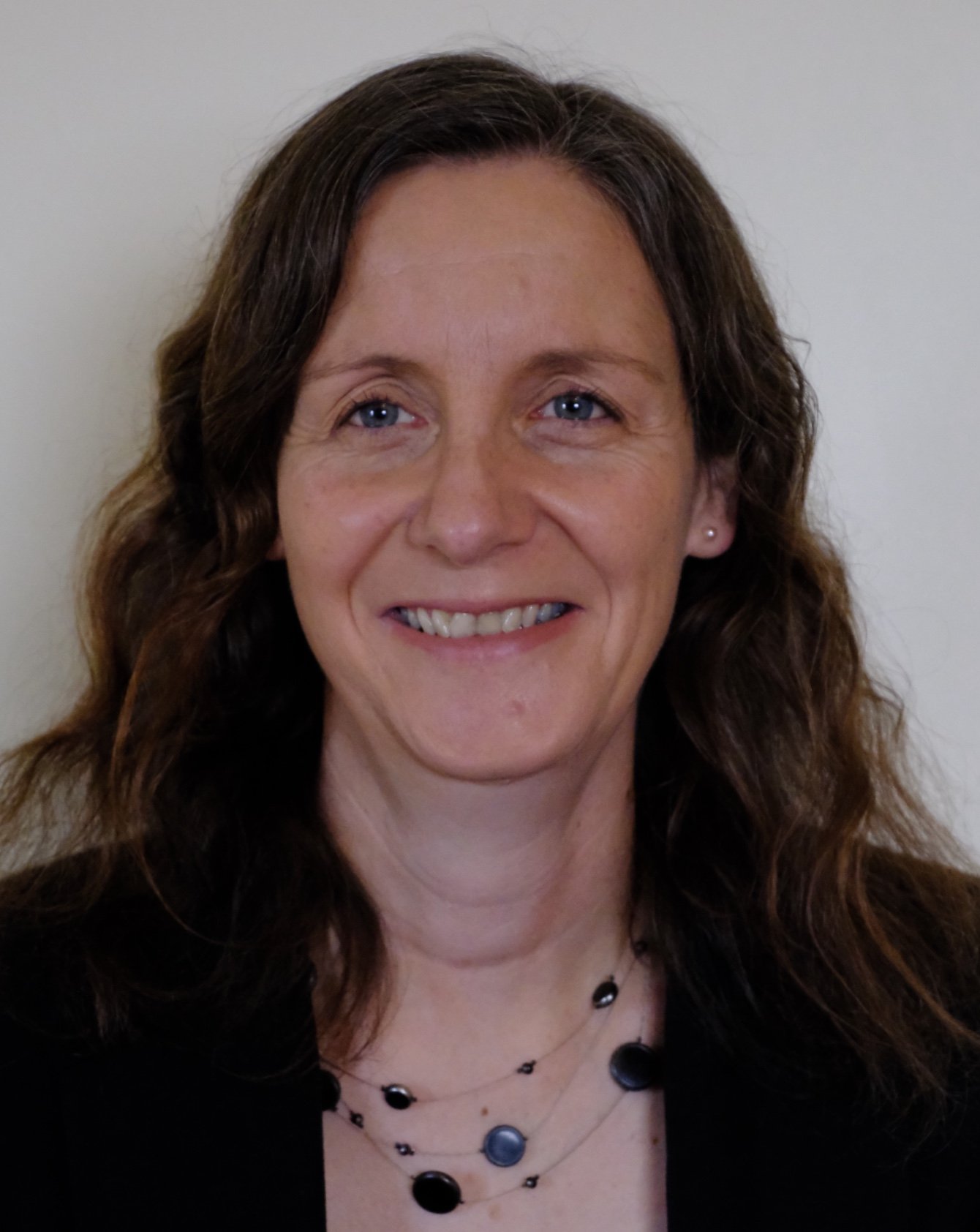 Mona Eikel-Pohen, assistant teaching professor of German in the Department of Languages, Literatures, and Linguistics (LLL), has been selected as the recipient of the Outstanding German Program Development and Advocacy award by the 2021 American Council on the Teaching of Foreign Languages Small Undergraduate German Program Special Interest Group.
Eikel-Pohen, who has taught at Syracuse University for seven years, embraces the practice of experiential learning. She has been a leader from the start, says associate professor of German, Karina von Tippelskirch, who nominated her for the award—and whom Eikel-Pohen recognizes for her support.
Rather than focus on the sentence diagrams so common in classrooms a few decades ago—although "we do some of that too," she says— Eikel-Pohen fosters an experience in the classroom that could be better described as holistic. Ruth Xing, a graduate student of medieval studies, appreciated how Eikel-Pohen might employ physical activities to help students internalize the language (and inject a dose of fun). "She had us stand up and pretend that a paint ball was rolling around inside our bodies for the unit on body parts," Xing says. "We had to let it roll around until it had painted all the parts as we named them."
Besides practices such as this one, in some classes, lessons are tailored to each student's major or key interests—but always tied to German culture, social issues, history and present-day events.
"From the beginning of my time at Syracuse I tried to bring guest speakers to the class," says Eikel-Pohen. At first, she focused on German speakers, both native and non-native, who lived in the Syracuse area, but with the advent of the pandemic and the sudden pre-eminence of Zoom, Eikel-Pohen immediately saw the infinite expansion of new opportunities for a host of different speakers.
Central to her mission is emphasizing the diversity of contemporary German-speaking countries. Speakers include international learners of German. For example, "A theater director who during the refugee crisis in Germany established a theater group for local individuals and refugees who came to Germany," says Eikel-Pohen. "They would write and perform plays and share their scripts with us. As a result, one of my current students is now conducting research on the intersection of integration, language learning and theater in a SOURCE grant funded project."
Other speakers include those who related to Germany's history.
"Professor von Tippelskirch invited a Ritchie Boy, Guy Stern," says Eikel-Pohen, who also invited her upper-level students to attend. Stern is a native speaker of German who worked with the U.S. Army at the end of the Second World War to interview and interrogate German prisoners of war. Stern, who recently turned 100, joined von Tippelskirch's class via Zoom with his wife Susanna Piontek to talk about his autobiography.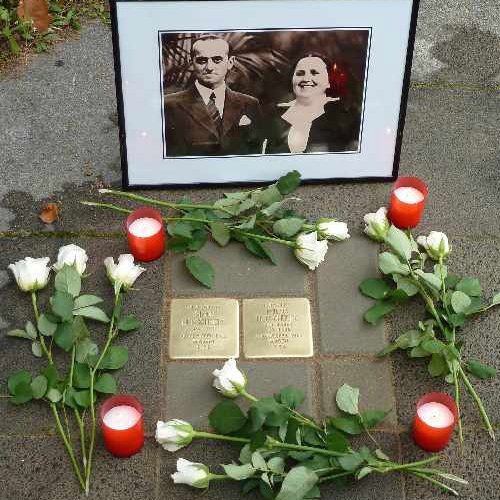 "I connected with a town historian in Bochum, Germany, who is researching local Holocaust victims and their relatives," says Eikel-Pohen. He uses this information to have "stumbling stones" installed, engraved with the names and dates of a victim, and laid slightly above-ground in the location where they lived prior to being deported to serve as reminders of the past. Her class helped connect him to a family member of a Holocaust victim in the U.S. "It is an intense experience for everyone involved." She is currently working on making this collaboration a regular feature of the German program.
Speakers are also from a variety of industries. "In Germany, many people have a smartphone in a case with a string that you can wear like a shoulder bag," Eikel-Pohen says. "The founder of the company, Ramin Schultz, joined a class via Zoom and talked about considerations for new startups—prospective customers, advertising. The students loved it."
Finally, a key feature of Eikel-Pohen's class is tailoring to her students' majors. "Tell me what your major is and what you want to do after college," she says. "I will seek a partner for an informal information interview with you." The list includes journalists, actors, scientists, teachers, and more. These interviews can also lead to more than just an academic exercise. "It has happened that my students have gotten invited to do an internship, just based on their interviews," says Eikel-Pohen.
Ruth Xing says that in the intimate setting of a class where dialogue is a daily activity, Eikel-Pohen's care for each student, as well as her sensitivity, is always evident. "She was always very careful to respect our boundaries in class," Xing says. "She put a lot of thought and empathy into her assignments."
Chair of LLL, Emma Ticio Quesada, applauds the innovation that her colleague brings to the department. "We want all our language classes to go a step further in opening the classroom to different realities," she says. "We have been doing this in part because of [Mona]. She has been generous with her time and shares her vision through professional development. Mona turned the pandemic and virtual learning into a wonderful advantage for everyone. She showed us that with technology, the world is here. You open your laptop, and you have the world."
Featured
Mona Eikel-Pohen Associate Teaching Professor, German; Modern Foreign Language Coordinator
Media Contact