German Language Class Connects U.S. Citizens with their Jewish Family History
SU students help a relative of Holocaust victims learn about his family's past.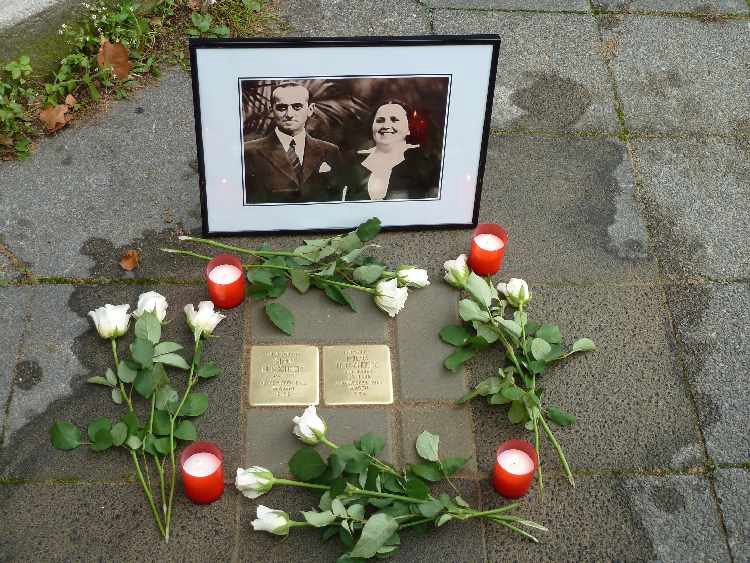 If you were to take a walk around the streets of Bochum, a city once noted for its coal mining in western Germany, you would come across small bronze plaques slightly protruding from the sidewalk in front of many houses. Known as Stolpersteine, or "stumbling stones," the small rocks are designed by artist Gunter Demnig, and are placed in front of homes throughout Germany once inhabited by victims of the Holocaust as a way to remember and honor them. The plaques stick out of the ground so passersby will "stumble" over them, halt, and think about those who once lived there and then endured the terrible atrocities of the Holocaust.
Mona Eikel-Pohen, assistant teaching professor of German in the College of Arts and Sciences (A&S), once studied in Bochum and was recently researching if the apartment where she lived was home to a Jewish family during the late 1930s. Her queries led her to Andreas Froning, a German town archivist who works in Bochum. During their discussion she learned that part of his work involves locating relatives of Holocaust victims who might be interested in attending the laying of stumbling stones in Bochum. But one of the challenges for Froning is locating family members who are now living in the United States.
To assist in Froning's effort of locating Holocaust victims' family members in the U.S., Eikel-Pohen enlisted the investigative skills of her German 202 class as an exercise to learn more about the events of World War II and the Holocaust, and to help connect people with a part of their family history they may not be aware of.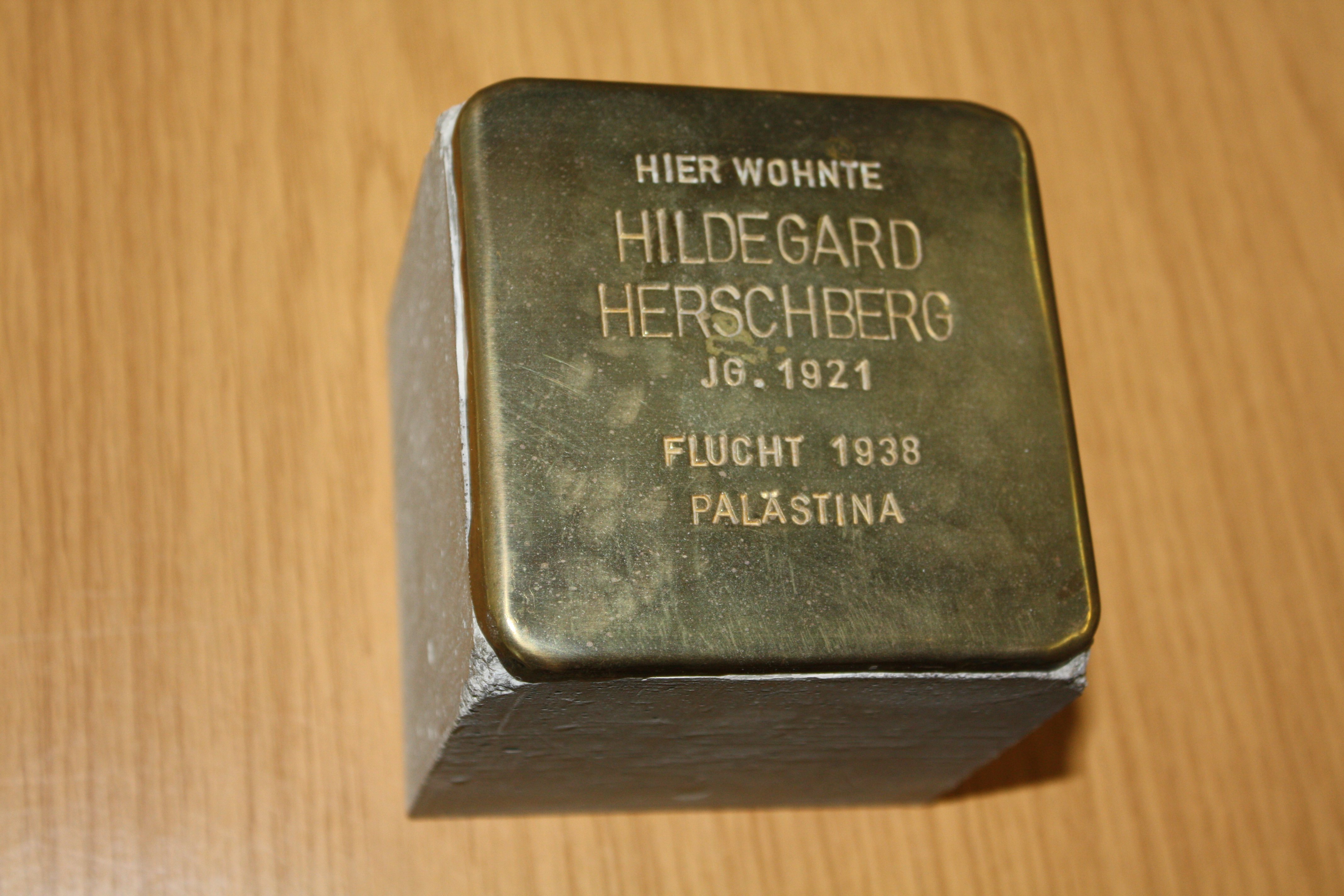 After she approached her class with the idea, Eikel-Pohen says her students enthusiastically agreed to help out. They went right to work searching for the relatives of Simon and Frieda Herschberg, who, originally from Poland, lived in Bochum. One Stolperstein honoring Simon and Frieda had already been laid in front of their former home. Now, a new plaque will soon be laid honoring their daughter Hildegard Herschberg, who had grown up in Bochum and fled to the U.S. via Hamburg. But first, town archivist Froning had to find Hildegard's daughter. Though the class was unable to find her whereabouts, they quickly located Hildegard's grandson, Josh Sommer, who resides in North Carolina.
Eikel-Pohen emailed Sommer that night and he quickly responded, volunteering to join the class virtually. During his meeting with the class, A&S students helped Sommer translate a PowerPoint presentation containing photos and documents about his relatives that he received from the Bochum town archive, while sharing information about his family. Two days later, the class met with archivist Froning, who provided details on how he conducts his work and how volunteers contribute to his work. Josh Sommer also joined that session, with the German 202 class participating in the dialogue between the two.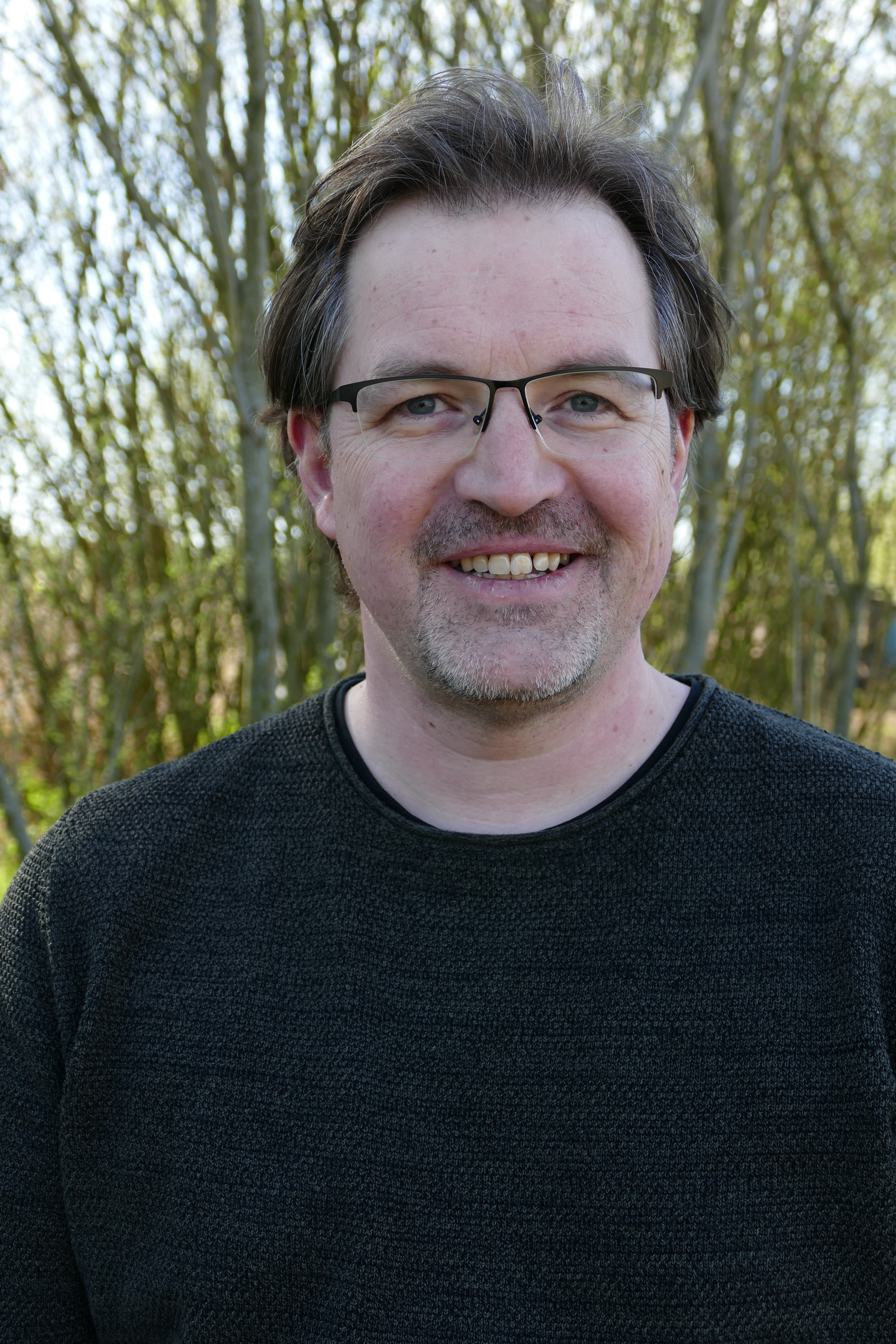 Sommer says he soon plans to visit Bochum to view his family members' plaques and says it was all made possible thanks to the help of the Syracuse University students who played a role in linking him with Froning.
According to German 202 student Miranda Barrick '24, helping Sommer connect with his family's history was both rewarding and inspiring. "He was so grateful and excited to get more information, and it felt great to be able use my German language skills to help people," she says.
Eikel-Pohen says, "Due to the willingness of Andreas Froning and Josh Sommer to share professional and highly personal information and visit with our class, students were not only able to bring people together, but also witness history coming alive in their classroom."
The students from German 202 also attended a reading on April 28 by Susanna Piontek, a German Jewish author who studied in Bochum in the 1990s and now lives in the U.S. Piontek read the class German Jewish poetry about the Holocaust from today's point of view. Her husband, Guy Stern, joined associate professor Karina von Tippelskirch´s German 300 Jewish Voices – German Words class for a reading on April 26. Stern was a member of the Ritchie Boys, a U.S. military intelligence unit composed mainly of German, Austrian and Czech refugees and immigrants whose duty was in part to interrogate German prisoners of war and defectors during WWII.
In the future, Eikel-Pohen says that the German program will continue to partner with the town archive in Bochum to bring similar experiences to students on a regular basis.