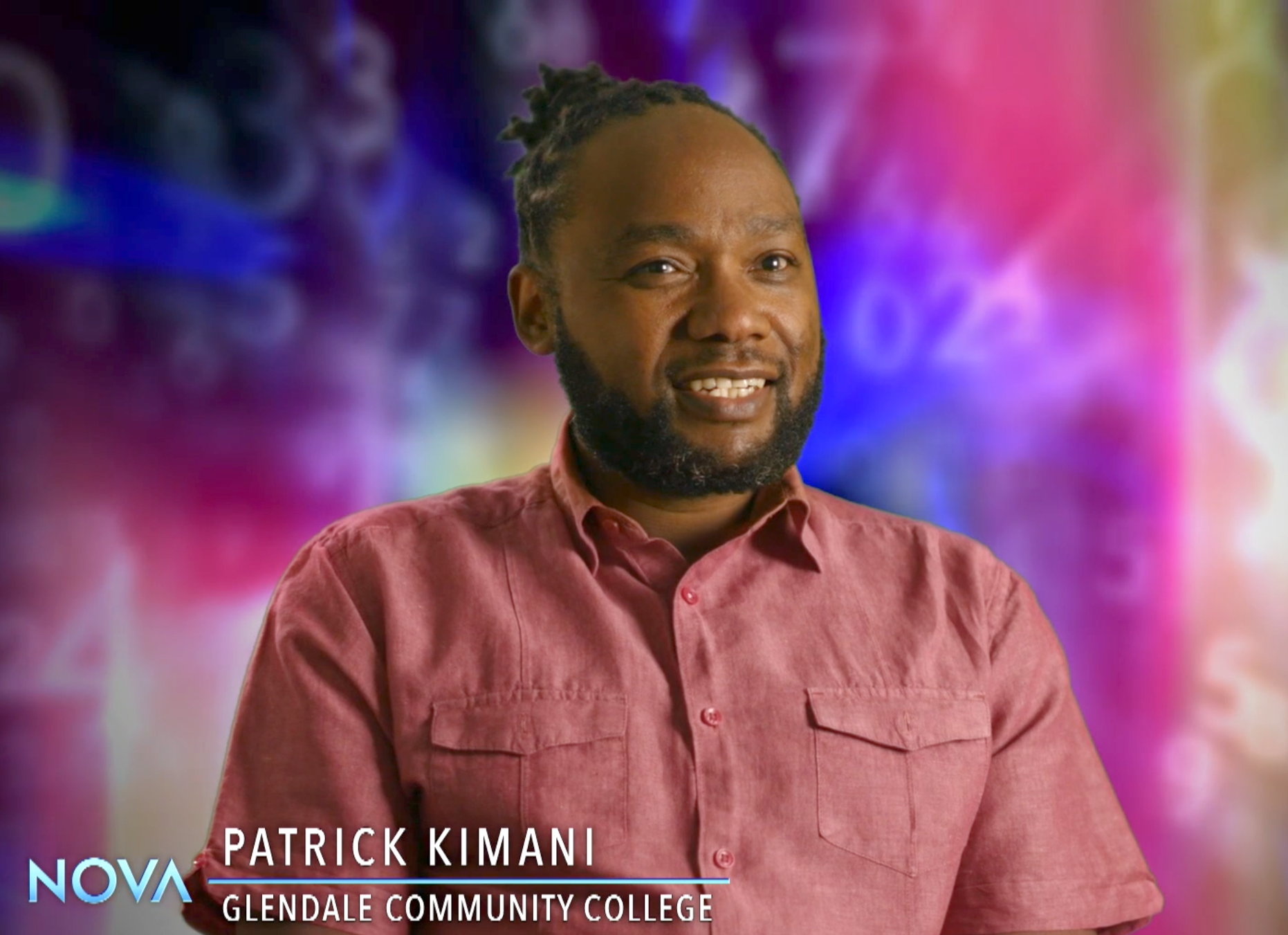 Patrick Kimani, a Ph.D. alumnus of the Department of Mathematics, appeared on the PBS show NOVA. The episode, titled Zero to Infinity, originally aired in November 2022, and explored how the mathematical concepts of zero and infinity came to be and how they have been utilized by different cultures across thousands of years. The show was hosted by Talithia Williams, a notable statistician and mathematician at Harvey Mudd College.
One of the most-watched prime time science series on American television, NOVA features interviews with scientists directly involved in a particular topic. Kimani was quoted several times throughout the episode, appearing at 6:00, 24:50 and 31:30.
Kimani, who is now a faculty member at Glendale Community College in Arizona, graduated from Syracuse University in 2008 and was advised by Joanna Masingila, a Laura J. and L. Douglas Meredith Professor for Teaching Excellence and a professor of mathematics and mathematics education.