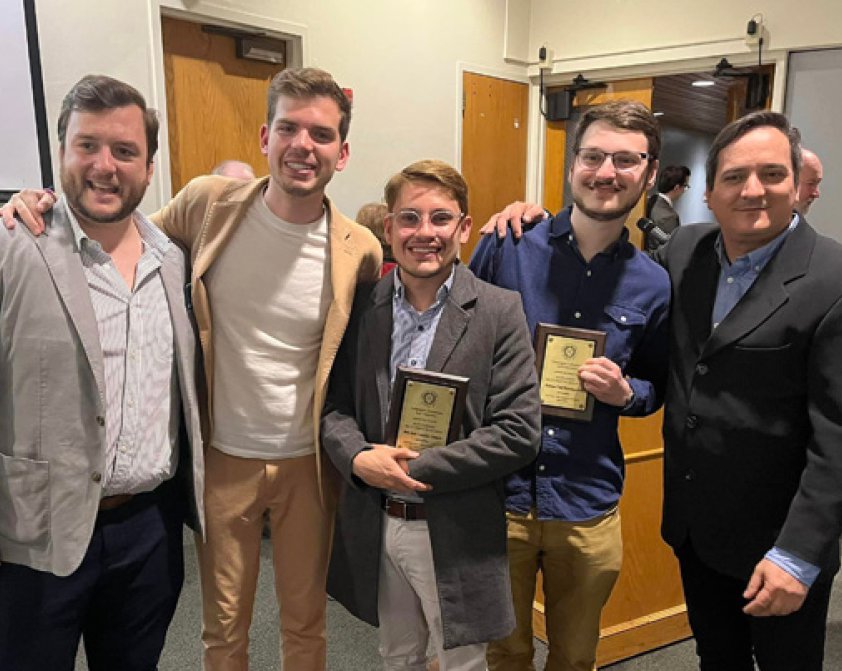 The following list highlights 2023 Languages, Literatures, and Linguistics departmental award winners.
Outstanding Graduating Senior Awards in LLL:
Classics - Maegan Capistrano
Classical Civilization - Keighley Gentle
French - Yangzhi Xiao
German - Lucas Morse
Italian - Aidan LaBella
Italian - Levon Tekeyan
Spanish - Jensen Bee
Spanish Education - Jacqueline Nicole Ritz
ITALengUSA: Certificates of participation in the bilingual (Italian-English) program organized by the Consulate General of Italy in New York
Alexandra Battaglia, Achellyn Concepcion, Annie Goldmann, Yangzhi Xiao, Jennifer Champa, Harrison Spieler, Isabel Melendez, Brita Evans, Julia Peterkins, Levon Tekeyan, Isabella Loschiavo, Giada Corea, Aidan Labella, Vicotoria Hoffer, Lilly Greco, Ben Popkin
LLL Graduate Student Accomplishments:
Outstanding MA Student in French - Hugo Cantin
Outstanding MA Student in Linguistics - Josh Baumgarten
Outstanding MA Student in Spanish - Jhon González Lindarte
Outstanding LLL Teaching Assistant 2022-2023
Fei Wu
Milkatu Garba Memorial Award for Field Linguistics:
Amanda Brown and guest Pastor Norrix-Erwin, Erwin First Church
Award recipient- Haley Muth
2023 Gerlinde Ulm Sanford Student Award:
Award recipient- Sarah Dolbier
About the Gerlinde Ulm Sanford Award: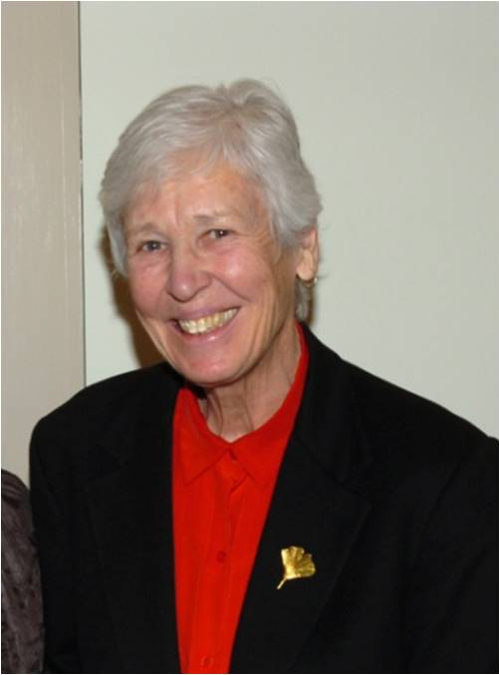 At the end of every spring semester, the LLL community gathers to celebrate the legacy and teaching of our colleague Professor Gerlinde Ulm Sanford. Born in Steiermark, Austria in the summer of 1939, Gerlinde was a dedicated teacher who devoted herself to her students and scholarly interests. A warm, generous person, Gerlinde cared for everyone. Will Rogers is often quoted as saying, "I never met a man I didn't like." Gerlinde lived that credo. She exemplified graciousness. She taught by example. She listened when you spoke to her. It wasn't that she made you feel important to her. You were important to her. When you visited her office, she welcomed you, each and every time. She was a gentle person who never had a harsh word to say about anyone. The goal of the Gerlinde Ulm Sanford Award is to remember her, honor her, and share our memories of someone who touched our lives and our hearts.
In Memory of Gerlinde Ulm Sanford-2010
Dieses Baums Blatt, der von Osten Meinem Garten anvertraut, Gibt geheimen Sinn zu kosten, Wie's den Wissenden erbaut.
Ist es Ein lebendig Wesen,
Das sich in sich selbst getrennt? Sind es zwei, die sich erlesen, Dass man sie als eines kennt.
Solche Frage zu erwidern,
Fand ich wohl den rechten Sinn. Fühlst du nicht in meinen Liedern, Dass ich Eins und doppelt bin.
This tree's leaf, which here the East In my garden propagates, On its secret sense we feast Such as sages elevates.
Is it but one being single Which as same itself divides?
Are there two which choose to mingle So that one each other hides?
As the answer to such question I have found a sense that's true: Is it not my songs' suggestion That I'm one and also two?