Chinese Language

Why Study Chinese?
China is one of the oldest civilizations, having 4,000 years of continuous history. Now with over 1.3 billion people, and as the world's largest exporter, knowing Chinese can mean unprecedented career possibilities. Also, the Federal Government has identified Chinese as a critical need language: the Department of State, Bureau of Educational and Cultural Affairs, offers a supplementary Critical Language Scholarship Program to fund the intensive study of Chinese, which can also help connect students with career opportunities.
Accordingly, our Chinese language students are from diverse fields, such as media, marketing, science and engineering. For beginning students with no Chinese language background, the program gives basic competence in speaking, reading, and writing. Overall, there are three levels: Beginning, Intermediate, and Advanced. The texts are from the New Practical Chinese Reader series (simplified character version) of the Beijing Language and Culture University in China. To gain additional insight into the Chinese culture and its people, and to become more fluent in Chinese, a student may also study in China through the SU Abroad program in Beijing.
Chinese Placement Exam
If you have studied Chinese either formally or informally, lived in a Chinese-speaking country, or grown up in a Chinese-speaking household, you must take a placement exam before being allowed to register for any CHI course. For more information, contact Darwin Tsen prior to the beginning of the semester. You must present your student ID to take all language placement tests.
Chinese Minor
The goal of the Chinese minor is to improve students' ability to read, write, speak, and understand Mandarin. Generally, a minor in Chinese consists of a minimum of 18 credits, including CHI 201, 202, 301, 302, 401, and 402. One relevant course may be petitioned to substitute for CHI 201, upon approval of Chinese minor advisor. Check the Course Catalog for specific requirements.
Sample of Chinese Language Minor requirements:
CHI 201 – Intermediate Chinese language I (offered fall and spring semesters)
CHI 202 – Intermediate Chinese language II (offered fall and spring semesters)
CHI 301 – Advanced Chinese I (offered fall semesters)
CHI 302 – Advanced Chinese II (offered spring semesters)
CHI 401 – Advanced Chinese III (offered fall semesters)
CHI 402 – Advanced Chinese IV (offered spring semesters)
Sample of optional courses that could be substituted for CHI 201 by petition only:
On campus courses, such as LIT 300, Chinese literature or Chinese Film (taught in English, a total of one course in English could be petitioned to count)
Also, courses taken through study abroad through SU Abroad or other centers can also be considered, upon approval of Chinese minor advisor. Courses taught in English or another language could substitute for CHI 201 only. Courses taught fully in Mandarin could substitute for other minor requirements upon approval by Chinese minor advisor on SU campus.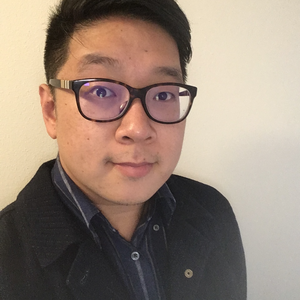 Assistant Teaching Professor, Chinese and Chinese Language Coordinator
Email: dhtsen@syr.edu