Undergraduate Careers
An English degree from Syracuse University opens up many professional doors. Your future career may relate directly to the study of English—work as a teacher, editor, filmmaker, or journalist. Many of our graduates continue on in advanced studies at prestigious graduate programs. Your English degree may also prepare you for law or medical school, or for a future in advertising, tech, government, business, or the nonprofit sector. Our graduates have gone on to become everything from web editors and art librarians, to entrepreneurs and lawyers.
It's important to remember is that the skills you will acquire in your humanities major—intellectual curiosity, strong communicative and research abilities, as well as the ability to think critically, analytically, and innovatively—are valued widely across many professions. Everyone's path after graduation will look a little different, of course, but the English major provides a strong foundation—and a toolbox of skills that you can take anywhere.
The English department office, in Hall of Languages 401, has a small library of books on careers for English majors available for you, and Advising and Career Services, in Hall of Languages 329, can help you further explore career options.
The Learning Outcomes described in our ETS Curriculum will give you a sense of the skills acquired in the ETS major. Additionally, the articles below can help give you an idea about how your ETS skills may apply to the modern workforce.
Internships
The English department has developed partnerships with Syracuse University Press and Salt Hill Literary Journal to place interns at these institutions. Available intern positions and application procedures will be advertised to ETS majors during the fall semester.
Career Panels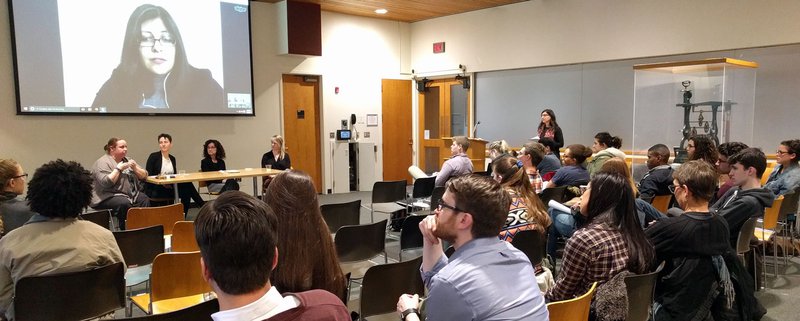 The English department hosts an annual career panel to help you think about career and graduate school options. Past panels have included "What Can I Do with an English Major?" and "ETS Goes to Law School."