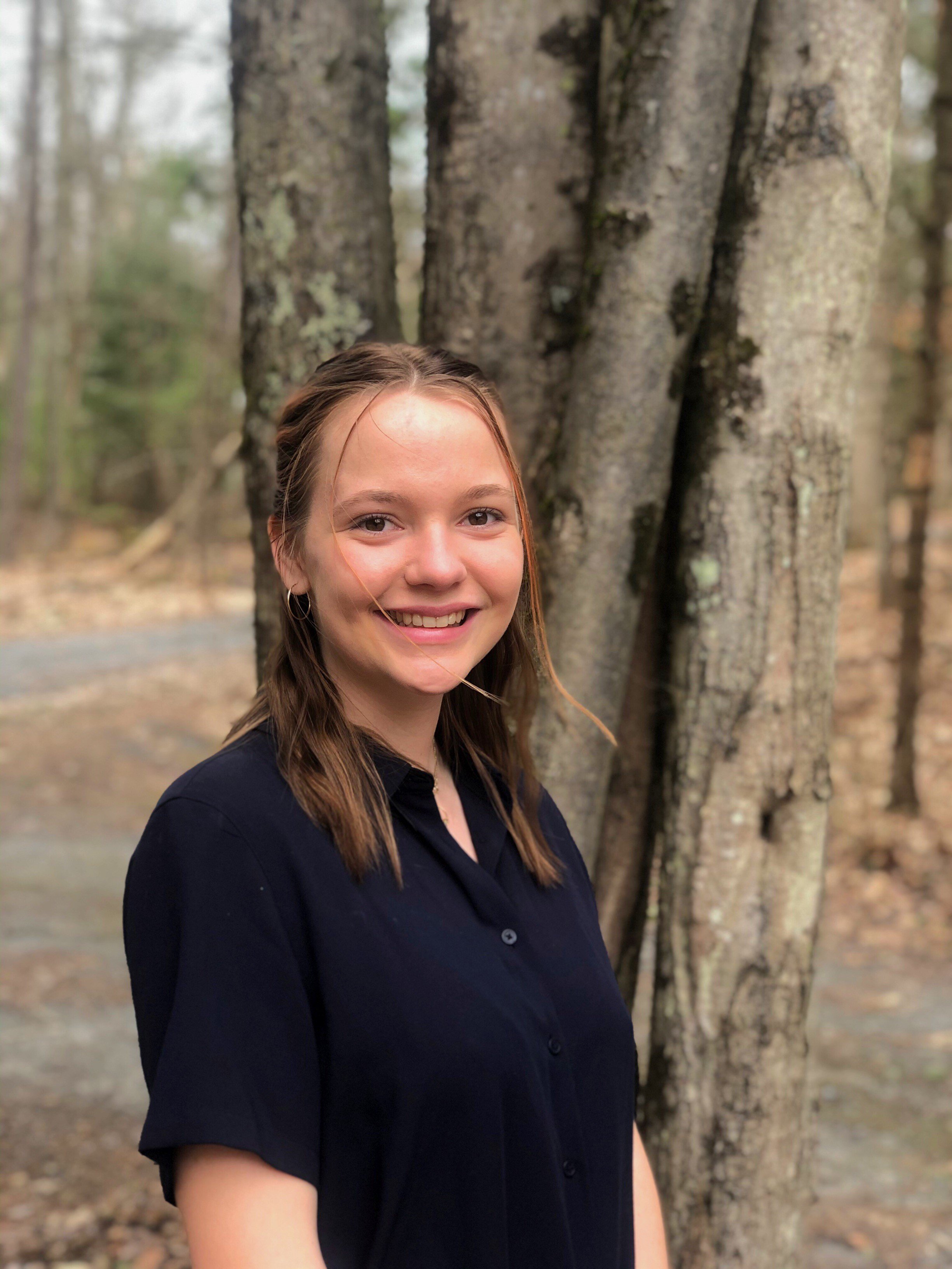 EES major Ellen Jorgensen '23 has been awarded a Goldwater Scholarship, the highest honor conferred on STEM undergraduates in the United States. Ellen is completing a double major in Environmental Geosciences and in Environment, Sustainability, and Policy, along with a minor in Physics. She is interested in paleoclimate science and hopes for a career at a university or national lab where she can research the past to provide perspective on anthropogenic climate change.
Since beginning at SU, she has been working with her mentor, Thonis Family Assistant Professor of Paleoclimate Dynamics Tripti Bhattacharya, using organic geochemistry and climate modeling to unlock the secrets of ancient climates. She contributed to work by Ph.D. candidate Peter Brennan using biomarkers called alkenones. These molecules, produced by algae, are archived in sedimentary rocks and can be used to quantitatively reconstruct sea surface temperatures. Their project applied this tool to the Pliocene, the last time in Earth history that pCO2 was as high as it is today. Ellen is coauthor on the resulting paper being revised for the journal Paleoceanography and Paleoclimatology.
For her senior thesis, she is extending this work by using the isotopic chemistry of fossil leaf waxes to reconstruct changes in rainfall patterns and vegetation across western North America during the Plio-Pleistocene transition. "I first had a hunch that Ellen would be a great researcher when we chatted in my office and I realized she was reading environmental history books for fun," says Bhattacharya. "Working with students and helping them become the leaders and scientists they want to be is one of the most rewarding parts of this job."
Jorgensen has taken advanced coursework in climate dynamics, mapping software and anthropogenic climate change. "To me, understanding our climate is the most important task I can participate in as a scientist. It's so exciting that we can reconstruct climates of millions of years past with the smallest samples of sediment," she says. "More than that, we can use those assessments of our past to make projections for the dynamic climate we will face in the future."
In addition to her work at SU, last summer Jorgensen researched Heinrich Events – times of iceberg calving in the North Atlantic – during an NSF Research Experience for Undergraduates program at Lamont Doherty Earth Observatory. This summer, she travels to a NOAA field office in Monterey, CA, for an internship in climate dynamics, the result of receiving the prestigious Hollings Scholarship from NOAA this past year. When she is not engaged in research, she volunteers her time with SU's Office of Sustainability Management and writes for Blackstone Launchpad about SU entrepreneurs who incorporate sustainability into their business plans.
Ellen is one of three SU students selected from an applicant pool of over 1000 nominees, each of whom rose to the top of the applicant list at their respective colleges across the US. She is a Coronat Scholar and member of the Renee Crown Honors Program here at SU. She credits her success in part to the support she has received from Prof. Bhattacharya and from the Department as a whole.
Congratulations, Ellen!