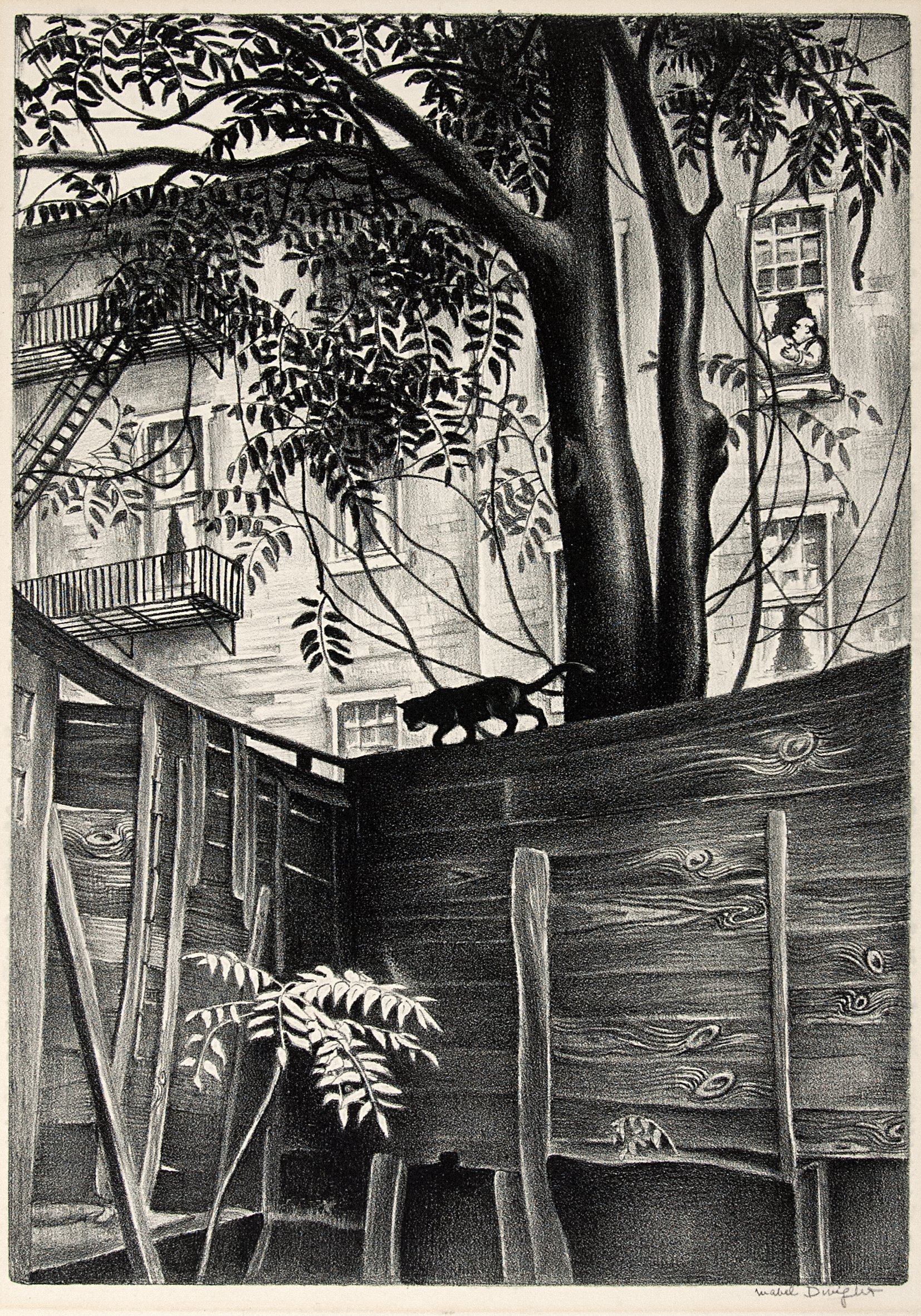 Meow! Animals in the Syracuse University Art Museum, an exhibition of visual representations of animals, invites us to engage critically with the nonhuman animal world. It asks: Why do animals appeal to artists? What can they tell us about the human desire to intervene in the natural world? Why and how have they been turned into imaginary creatures? The story of animals is entwined with the story of humankind. The exhibit is on display at the Syracuse University Art Museum through May 15, 2022.
Organized from the Syracuse University Art Museum collections, Meow! also draws upon materials in the Special Collections Research Center (SCRC). 11 undergraduate art history majors spent the semester researching objects for the exhibition, under the guidance of Professor Romita Ray in the College of Arts and Sciences' Department of Art and Music Histories. The students who helped curate the exhibit were Alice Adams, Jaden Dagenais, Katherine Dollar, Junghoon Lee, Grace McCormick, Cassin Parks, Ittirit Ratanadaros, Ariana Reif, Sofya Treshcheva, Claire Zehnith and Jessie Zhai. Together they explored animals depicted in a wide range of media across different cultures. They examined wildlife conservation, animal science, animal mythologies, animal-inspired design, and animal anthropomorphism, while interfacing with artists, curators, and scientists. Meow! is testament to their understanding of how animals, big and small, have fueled the human imagination, forged scientific research, and shaped our knowledge about animal extinction.
"Personally, conducting archival research through the SCRC was one of the things I enjoyed most about the exhibition process," shares Jaden Dagenais who researched Anna Hyatt Huntington's sculpture of Abraham Lincoln on a horse.
Reflecting on the opportunity to study "a single piece for nearly the entire semester," Katherine Dollar, who studied Mabel Dwight's view of a cat in a New York City backyard, discovered that immersive attention helped her "understand and connect with it better."
Cassin Parks was excited to learn about an elephant depicted by a Mithila folk artist from India. "My favorite part about working on our exhibition was being able to work so closely and extensively with a piece of folk art, an opportunity I haven't had in any of my other classes."
(Image: Mabel Dwight, Backyard, 1938, Lithograph, Syracuse University Art Museum)