Dedication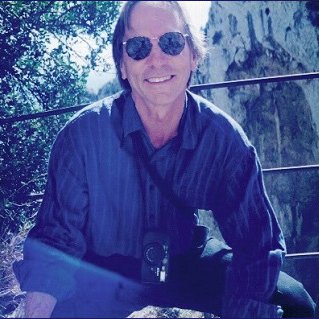 Nest Cam Dedication
The Syracuse University Red-tailed Hawk Nest Cam was funded through a generous donation from Anne Marie Higgins in loving memory of her husband, the Honorable Thomas W. Higgins, Jr., who died on November 7, 2009, just 18 days after being diagnosed with leukemia.
Anne Marie and Thomas (aka "Tim") were avid bird watchers, and hawks were their favorite raptor. They often took nature hikes and were thrilled whenever a red-tailed hawk graced them with its presence. After Tim died, Anne Marie found solace in any hawk sightings and in watching the red-tailed hawk nest cam at Cornell University since 2012.
On June 11, 2016, Anne Marie's life changed when she received an email notification that her friends, Karel and Cindy Sedlacek, were livestreaming a hawk family at Syracuse University. Anne Marie immediately drove to the SU campus and was delighted to see five juvenile red-tails spread out on a ledge between two nests in an archway of Lyman Hall, and three adult red-tails perched on the top of the building's domed rooftop ornament.
Anne Marie and Cindy soon found a sixth juvenile, now officially a fledgling, on a fence railing at a nearby fraternity house. Over the next two weeks, Anne Marie and other bird lovers would watch as the other five "juvies" fledged and found their way in the new world outside the nest.
Anne Marie and other hawk lovers (or BOGS—birders on the ground) have continued to follow and photograph this unique family, witnessing the highs and lows of hawk life, from the joy of first flight, to the sorrow of injury and the death of one of the juvies, named "Beau," who struck a window on campus.
Following and photographing this amazing hawk family was a turning point in Anne Marie's grief journey. It proved to be a stimulus to donate funds—in her husband's memory—to establish a red-tailed hawk nest cam at Syracuse University.
It is Anne Marie's sincere wish that witnessing this year's nesting season via a 24/7 literal "birds-eye view" through the nest cam—from egg laying, to incubation, to hatching, to feeding and raising the chicks, to fledging—will create a multitude of new red-tailed hawk lovers.
Anne Marie and her husband, Tim, are both alumni of Syracuse University. Anne Marie received her Bachelor of Science degree in 1976 from the College of Nursing, and her Master of Arts degree in Marriage and Family Therapy in 1990. Tim was a 1967 graduate of the College of Law. He was a practicing attorney until 1981, when he was elected Syracuse City Court Judge where he served with honor and distinction until his death in 2009.