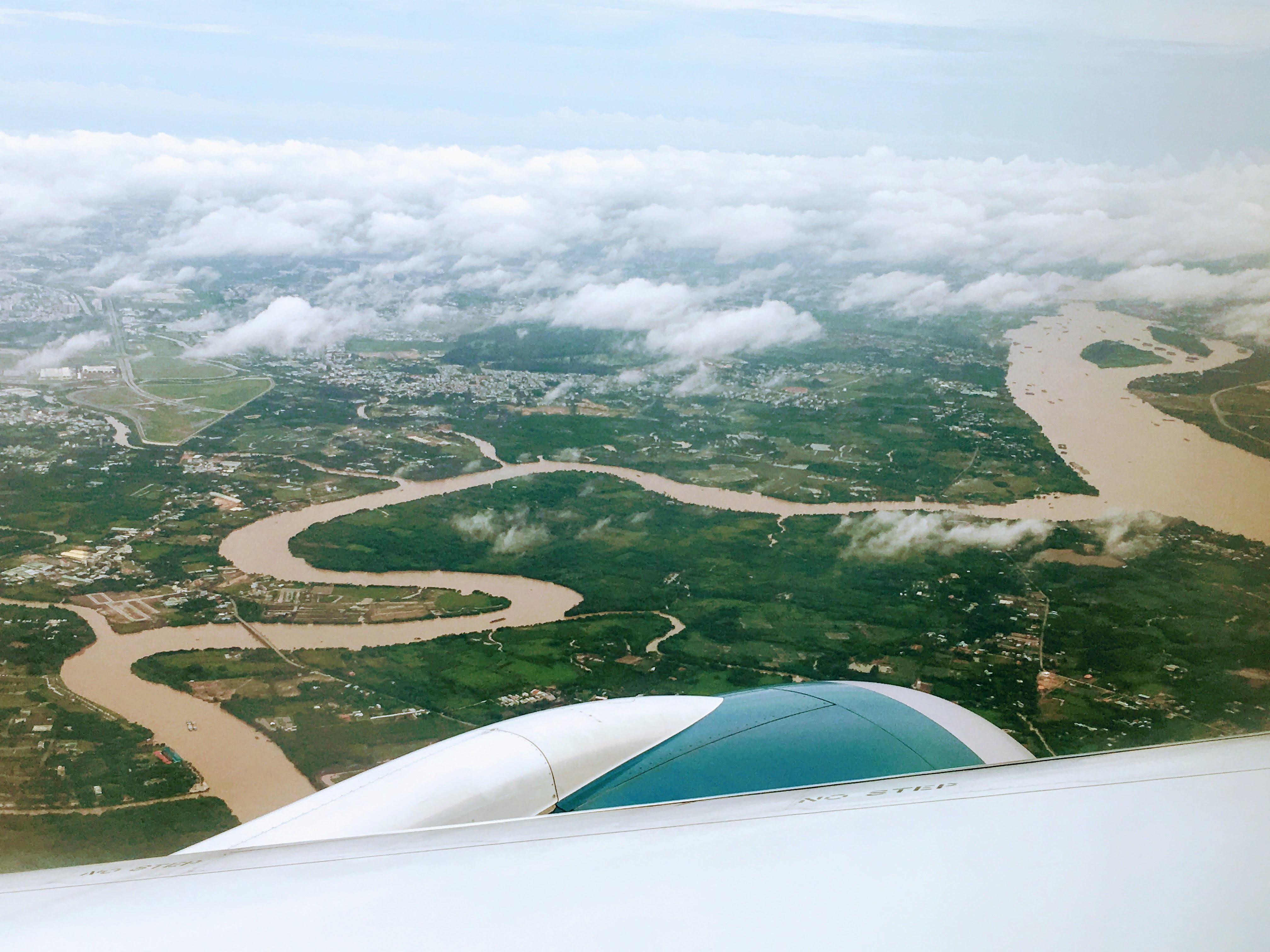 I arrived in Ho Chi Minh City on September 15th and have enjoyed reconnecting with several close friends whom I haven't seen in nearly two years. I have also been introduced to many new people. Whether talking with old friends or new, one of the first questions I am often asked is "Why Vietnam?" It is a surprisingly hard question to answer!
Growing up in rural Minnesota, I never could have imagined life would take me 9,000 miles across the globe. When I moved to Colorado to begin my master's degree in comparative religion, I started reading some books on meditation by a Buddhist monk named Thich Nhat Hanh. A group of self-proclaimed spiritual seekers from my university invited me to visit a Vietnamese Buddhist temple in the Rocky Mountains. I tagged along every week for a year and became intensely curious about the monastics who ran the temple. These monks were balancing the needs of two distinct populations: (1) a large group of first and second-generation Vietnamese immigrants and Vietnamese Americans, and (2) an equally large group of mostly white spiritual seekers from Denver, eager to learn more about the kinds of Vietnamese Zen they had read about from Thich Nhat Hanh. Instead of organizing these two groups as separate "sanghas" (meaning communities of Buddhist practitioners), the monastics facilitated monthly events where all members of both types of communities were invited to participate. The more I got to know the Vietnamese immigrants and Vietnamese Americans at this monastery, the more curious I became about how Vietnamese Buddhism in the United States differed from Vietnamese Buddhism in Vietnam.
When I began my Ph.D., my advisor Gareth Fisher encouraged me to study Vietnamese and visit Vietnam. I came for the first time in 2015, where I met many incredible Buddhist monastics and lay Buddhist volunteers. I learned about Buddhism's centuries-long presence in Vietnam and its contested origins, coming from either India or China, or both countries at different times in different regions.
The friendships I developed with Vietnamese immigrants and Vietnamese-Americans in the United States, and even my early exposure to authors like Thich Nhat Hanh, did not occur in an historical vacuum. The sequences of events that enabled these books and relationships today largely stemmed from the world-shaking aftermath of U.S. involvement in the Vietnam War – which is called, "The American War" in Vietnam.
One idea I hope to explore moving forward is that of being an "intimate outsider" in Vietnam. While my language, upbringing, ethnicity, and cultural background make me an absolute "outsider" in classic ethnographic terms, the histories of our countries have profoundly influenced both sides of our cultural imaginaries. In this sense, the question "Why Vietnam?" encompasses far, far more than my research project. 
---------------------------------------------
Contact Information