Matilde Mateo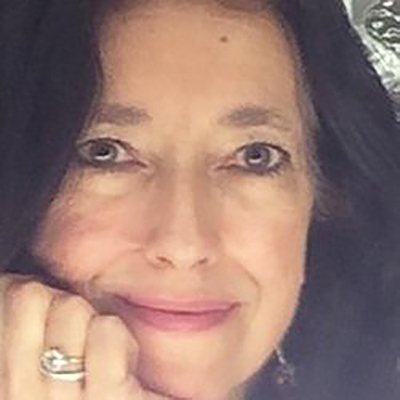 Matilde Mateo
Research Associate Professor and Director of Undergraduate Studies in History of Architecture

CONTACT
Art and Music Histories
308 S Bowne Hall
Email: mmmateo@syr.edu
Office: 315.443.4432

PROGRAM AFFILIATIONS
Medieval and Renaissance Studies

Degrees
Ph.D, Art History, University of Santiago de Compostela, Spain, 1994
M.A., Art Theory and Aesthetics, University of Essex, United Kingdom, 1994
M.Phil, Art History, University of Santiago de Compostela, Spain, 1986
Licenciatura (B.A.), History of Ancient and Medieval Art and Architecture (1983), History of Modern and Contemporary Art and Architecture (1983), Museum Studies (1987, University of Santiago de Compostela
Courses Taught
Undergraduate
Survey of World Art, Prehistory to the Gothic
History of Ancient Art
Greek Art
Art and Ideology in Medieval Spain
Introduction to Medieval Art
Architecture of the Middle Ages
Romanesque Art
Miraculous Bones: Art and Devotion on the Way to Land´s End
The Gothic Spell
Goya
History of Art in Galicia
Graduate
Medieval Art, Nationalism And Romantic Sensibility: The Construction Of "The Medieval" In Modern Thought
Art and Political Propaganda: The Legitimization Of Imperial Power And The Art of Antiquity. The Idea of the Gothic Cathedral
Art and Pilgrimage: the Way of St. James
The Idea of the Gothic Cathedral
Art and Gender in the Middle Ages
Medieval Artistic Encounters
The Medieval Apocalypse
The Way of St. James
The Alhambra: From Past to Present
Matilde Mateo specializes in medievalism, the reception of medieval art and architecture after the Middle Ages. Her research focuses on two different lines of inquiry. One is the manipulation of Spanish medieval art and architecture in historiography, rituals, and policies, in order to construct a national identity. The other is how the Gothic has been conceptualized, visualized, and manipulated over the centuries in art theory, literature and film, architecture, visual representations and fashion, from its conception as a barbarian style by the Italian humanists to its last mutation in contemporary Goth culture. She has been visiting scholar at Yale University, Indiana University, and a post-doctoral fellow at the University of Chicago.
She has taught at the University of Vigo (Spain) and the University of Arizona. At Syracuse University, she teaches courses related to her research (HOA 412 The Gothic Spell), as well as on classical and medieval art and architecture.
"The Form of Race: Architecture, Epistemology, and National Identity in Fernando Chueca Goitia´s Invariantes castizos de la arquitectura española (1947)", in Envisioning Others: Race, Color, and the Visual in Iberia and Latin-America, ed. by Pamela Patton, Brill Academic Publishers, 2016, 266-305. Honorable Mention for the Eleanor Tufts Award from the American Society for Hispanic Art Historical Studies.
http://www.brill.com/products/book/envisioning-others-race-color-and-visual-iberia-and-latin-america
"In Search of the Origin of the Gothic: Thomas Pitt´s Travel in Spain in 1760", Journal of Art Historiography, 15: December 2016.
https://arthistoriography.wordpress.com/15-dec16/.
"La frontera del gótico: James Fergusson y la marginación del gótico español", Quintana. Revista del Departamento de Historia del Arte de la Universidad de Santiago, no. 13, 2014, 77-97
http://www.usc.es/revistas/index.php/quintana/issue/view/196
Please visit my Academia.edu page for a complete listings of my books, articles, book chapters, reviews, conference papers, and other publications, including some full text.
https://syr.academia.edu/MMateo
Academic Honors
Premio Extraordinario de Doctorado, 1995, University of Santiago.
M.A. with Distinction, 1995, University of Essex.
Fellowships, Grants and Scholarhips
Summer Institute sponsored by the NEH, in Granada, Spain, entitled "The Alhambra and Spain's Islamic Past" from June 15 to July 10, 2015.
F.P.I. Postdoctoral Fellowship from the Ministerio de Educación y Cultura, Spain, to the University of Chicago, 1997-99 (two years) Equivalent to a post-doctoral Fullbright or NEH.
Fellowship by "La Caixa-The British Council", to the University of Essex, 1993-94 (one year), to carry out an M.A.degree.
Pre-doctoral research fellowship by the Xunta de Galicia (Autonomous Goverment of Galicia, Spain) to London, 1988-89 (two years). Similar to pre-doc Fullbright fellowships.
Please click on my CV for a full list of other honors, awards, employment, and service.