Preparing Students for a Life of Success
The Office of Undergraduate Academic and Career Advising uses innovation to ensure students are prepared for the job market and graduate school.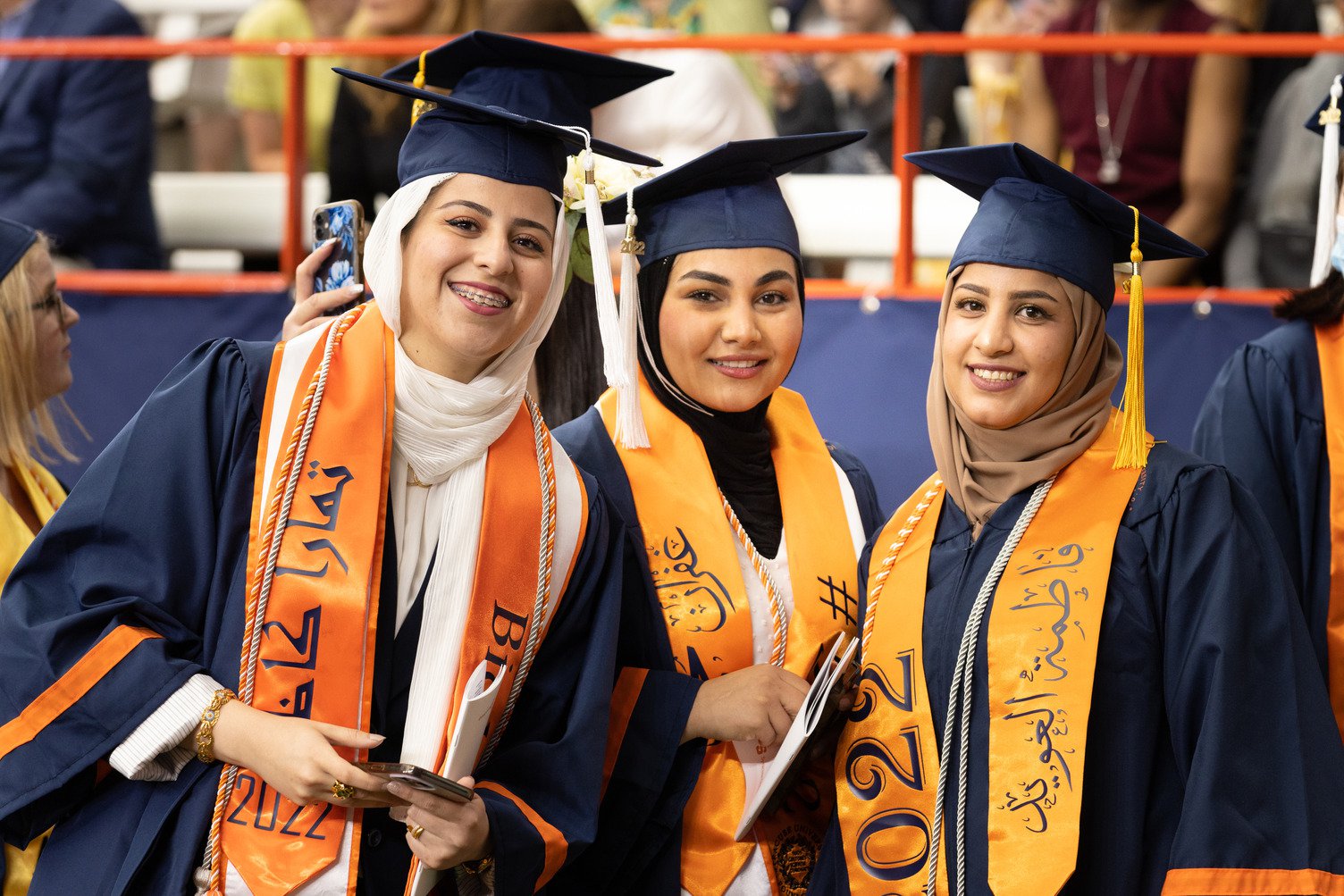 Selecting a major and choosing a career path don't have to be daunting experiences. While some students come to Syracuse University's College of Arts and Sciences (A&S) or the Maxwell School of Citizenship and Public Affairs (Maxwell) ready to declare a major or choose a career path, many are still considering the many options available to them. Either way, most are eager to take advantage of the wide array of classes, experiential learning, alumni networking and other support that are certain to lead them down the path to success – and that's where the Office of Undergraduate Academic and Career Advising is ready to help.
The advising office works with over 5,000 students each year from A&S | Maxwell. The staff of 30 guides undergraduates through everything from making sure they've completed academic requirements to encouraging them to explore unique options both on and off campus that can help them better prepare for the challenges of the professional world.
Leading the success of these efforts is Steven Schaffling, assistant dean of student success, who recently received the Syracuse University Chancellor's Award for outstanding contributions to the student experience and University initiatives.
"Dr. Schaffling has brought significant enhancement in academic advising and career preparation to the University's single largest undergraduate cohort by responding creatively to student needs and expectations and striving to ensure a vibrant and practical academic experience," says A&S Dean Karin Ruhlandt.
By strategically integrating academic and career advising, A&S | Maxwell has ensured that students have four years of access to an advisor who can help them plan and follow an academic path that leads from the classroom to experiential learning, as well as career options or graduate school.
An important part of this process is The Edge program at A&S | Maxwell. Launched in 2021, it is a certification that encourages students to turn experiential learning into career or graduate school readiness. To earn this certification and digital badge, students must complete at least two of the available opportunities: research, internships, study abroad or community engagement.
The advising office also has initiated an ambitious alumni-student mentoring program, where a student is paired with an alum who works in a particular field of interest. Within the past two years, this program has seen five times more interactions with Syracuse University alumni mentors. Other career preparation options include immersions programs in places like New York City and Atlanta, resume and interview workshops, and opportunities to attend panel discussions featuring alumni from a variety of industries.
Another enhancement to the advising process is the recent implementation of Signal Vine, a two-way text-messaging system that allows students to contact their advisors quickly. Since the initiative started, the office has received more than 10,000 student queries via text on a variety of topics -- from basics like registration deadlines to more complex inquiries on how to find an internship. The advising office at A&S | Maxwell was the first at the University to adopt such technology – something that has since begun to catch on at other colleges and schools on campus.
International students comprise approximately 30% of the enrollment at A&S | Maxwell. As these students often face unique challenges, A&S | Maxwell recently welcomed Ling LeBeau, associate director of international student success, to ease their transition to campus. This position is the first of its kind at the University. In addition, the advising office has also worked to streamline the registration process and provide language instruction to international students during their first year at Syracuse University. These efforts to help them feel at home have proven successful, resulting in more international students completing their degrees.
Thanks to the Office of Undergraduate Academic and Career Advising, every student at A&S | Maxwell can navigate the academic experience with confidence and leave Syracuse University not only with a diploma in hand, but the tools and experience needed to successfully enter the job market or graduate school.