Opening Doors to Careers on Wall Street
After going virtual since 2020 because of the pandemic, 22 A&S | Maxwell students traveled to NYC for an inside look at the financial industry.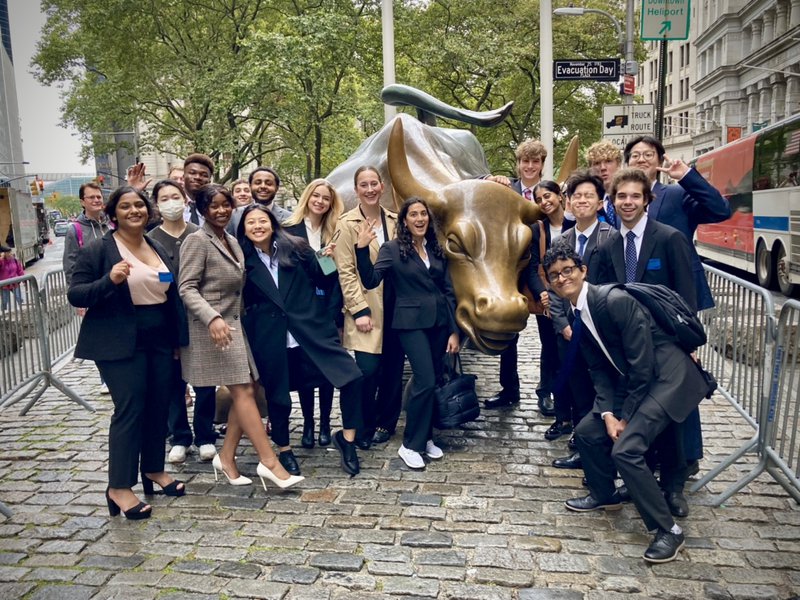 A&S | Maxwell students pose with the famous Wall Street Charging Bull.
Orange alumni are around the world and in nearly any career. More than that, they are willing and ready to give current students an insider view of their field. The financial industry is no exception. Many former Orange call New York City home and have found success on Wall Street and beyond. One of those is Tom Toomey, an alum of the College of Arts and Sciences (A&S) | Maxwell School who majored in history and is now a client advisor with JP Morgan in their asset management division. With over 25 years of financial experience and stops at Lord Abbett and Goldman Sachs along the way, Toomey has extensive knowledge about the world of finance and what it takes to break into the business.
As a way to give back, Toomey funds the Stocks and Finance Immersion program, which introduces students to financial industry leaders, many who are Syracuse University alumni. When the pandemic hit in 2020, the program shortly shifted to a hybrid format with some events on the University campus and others taking place virtually, but Toomey was happy to welcome students back to New York City this fall.
Organized by the Office of Undergraduate Academic and Career Advising, the event brings various A&S | Maxwell majors together based on their interest in the financial sector. During the three-day event, the group visited the New York Stock Exchange, Morgan Stanley, JP Morgan, Wells Fargo, Ernst & Young (EY), and Boston Consulting Group, networking with financial industry leaders and receiving useful career advice as they prepare to enter the workforce.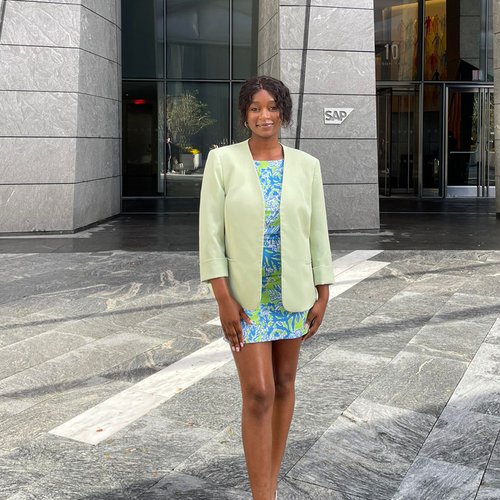 Linda Baguma, a sophomore in A&S on the Pre-Law track, says a developing interest in finance motivated her to sign up for the immersion. The week's events confirmed her goals and aspirations.
"Meeting with these exceptional companies during our visits, we were given the chance to ask questions regarding certain positions," Baguma notes. "I can say that I am very fulfilled with the trip, and it has provided me with the next step of exploring my interest in finance."
Stocks and Finance is one of two New York City immersion programs hosted during the year by the Office of Advising, with the other being the Winston Fisher Seminar. Students interested in taking part in a future immersion program can visit Handshake. Stocks and Finance will run again in Fall 2023.
Views from Stocks and Finance Immersion 2022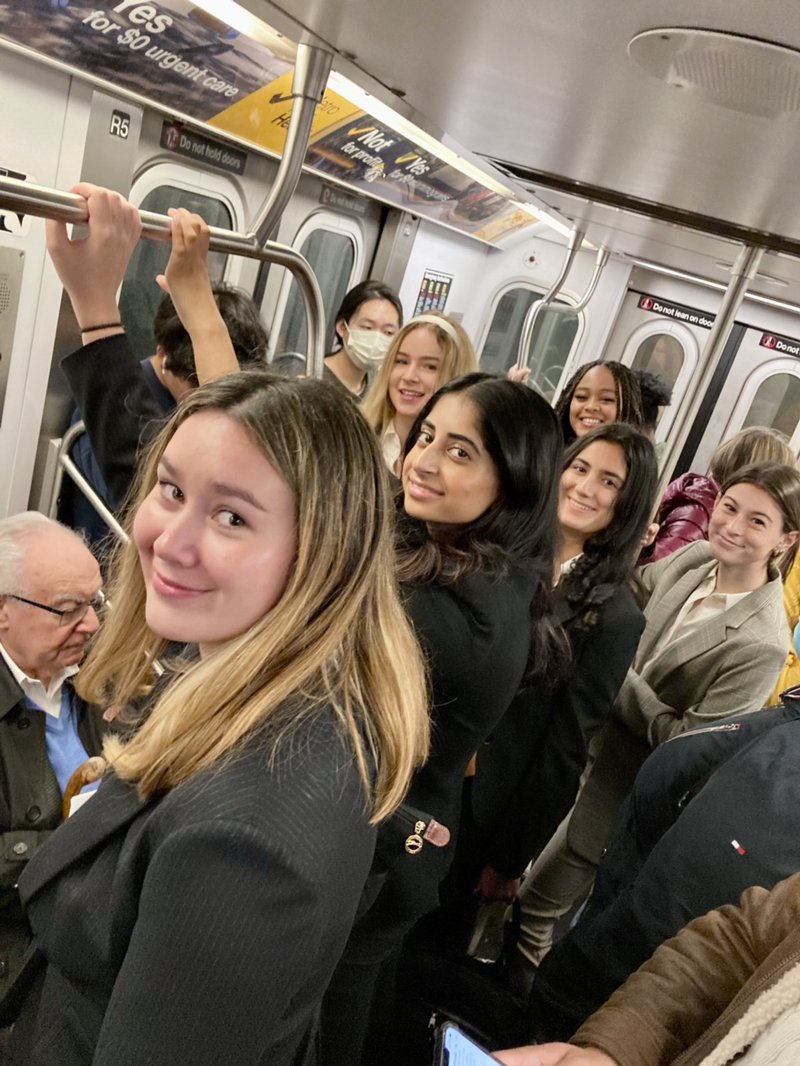 Students got the full New York City experience, riding on the subway from their hotel to the Financial District.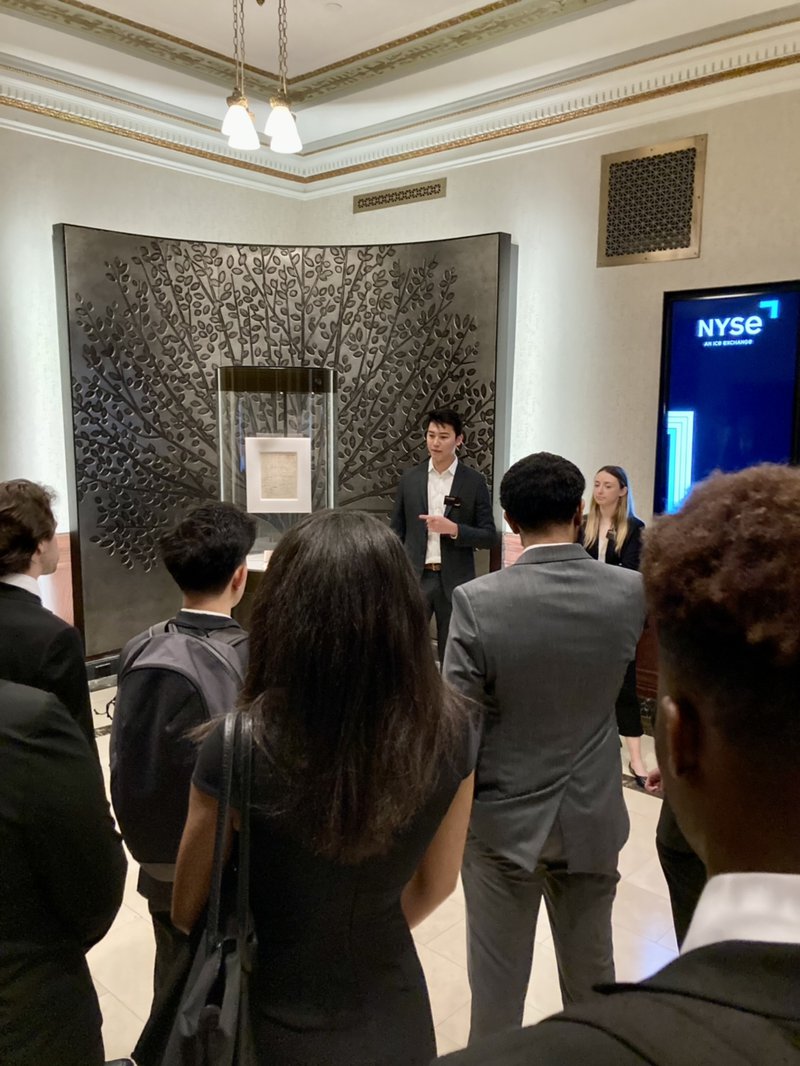 At the New York Stock Exchange, representatives spoke with students about the history of the Exchange.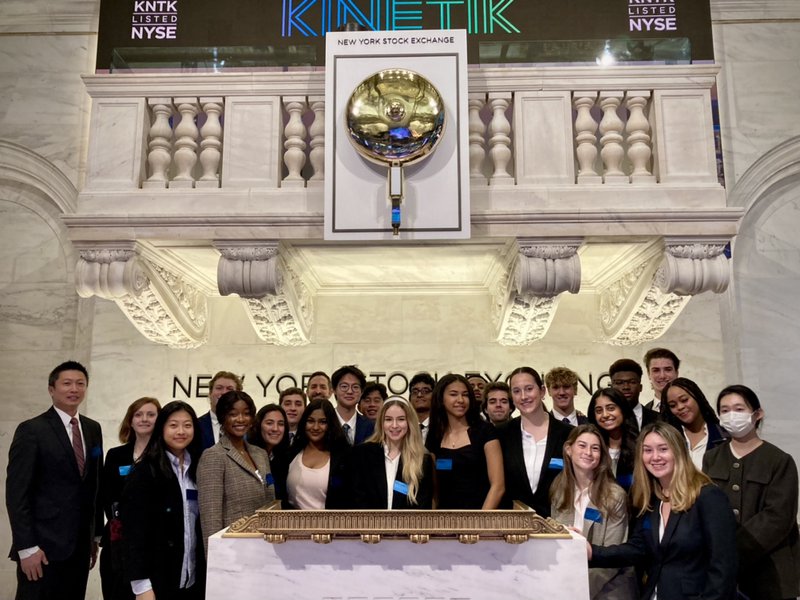 The group got to pose with the famous New York Stock Exchange (NYSE) bell that kicks off trading each weekday.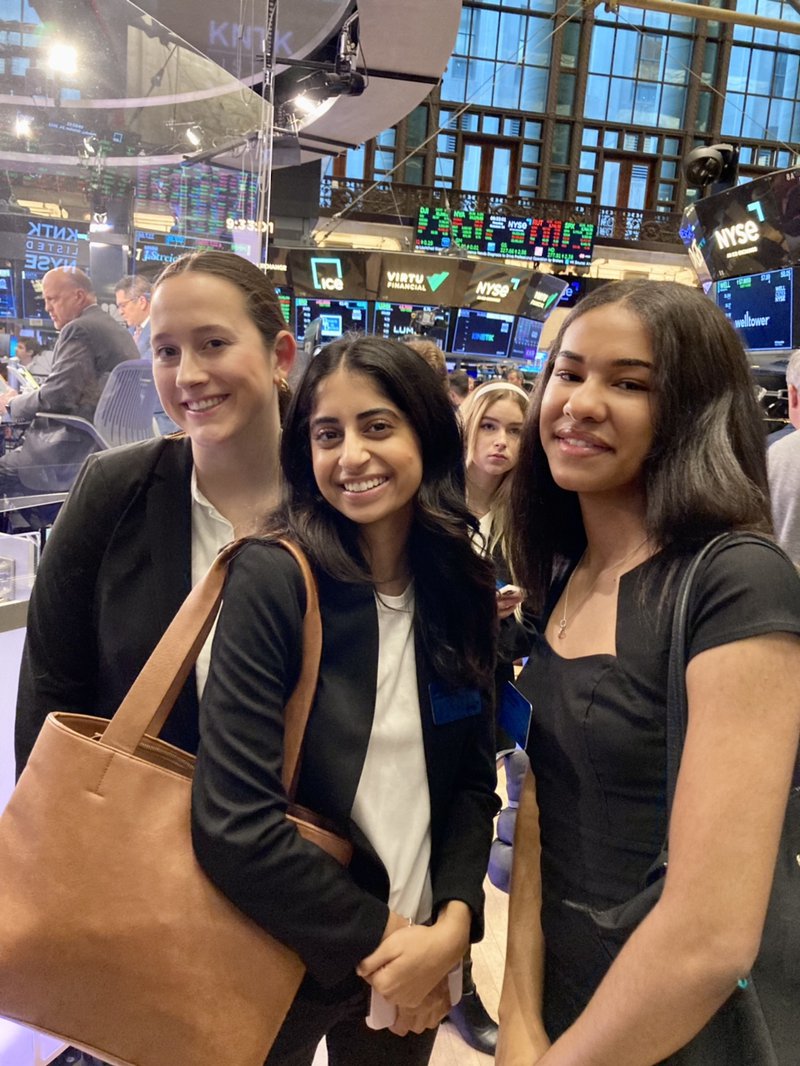 From left to right, students Sarah Jackson, Ashima Dhawan and Karyne Brown had the special opportunity to walk the floor of the NYSE during trading hours.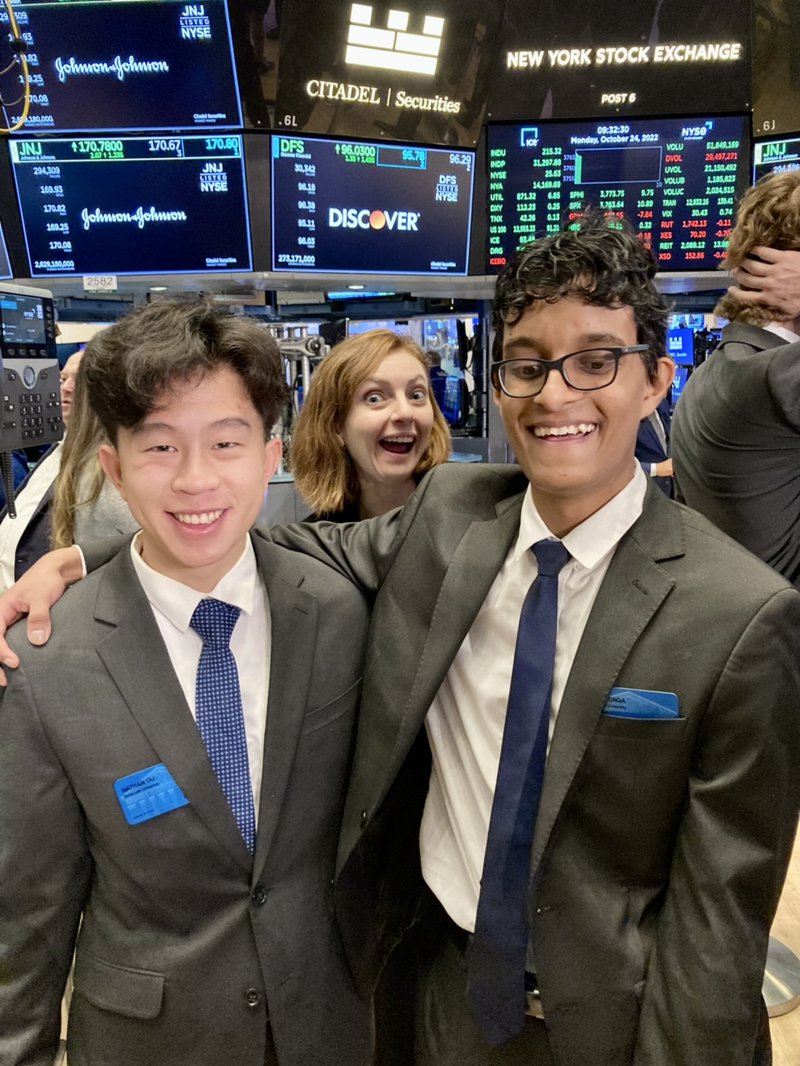 Students Nathan Ou (left) and Aryan Daga (right) with Academic and Career Advisor Rachael Vines (center) on the floor of the NYSE.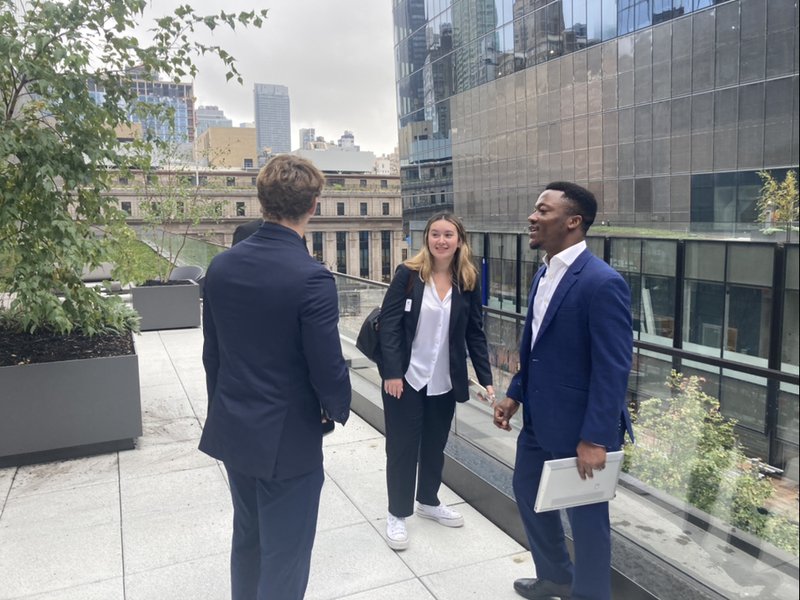 Students chat with Michael Oviosu '16 (right) on the rooftop of EY during the Stocks and Finance Immersion.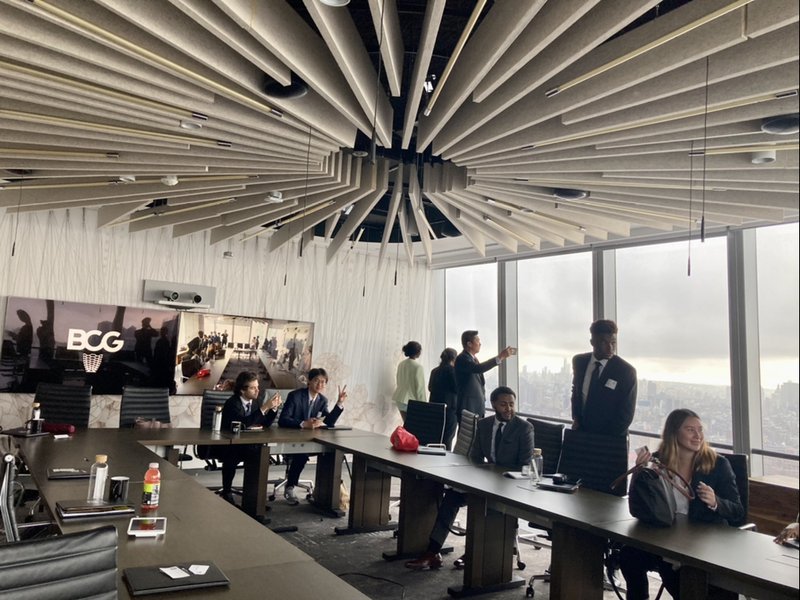 At Boston Consulting Group (BCG) headquarters in New York, students learned about consulting and economics from Paul Swartz '05.
From left to right, Uzochi Onyenkpa, Noah Marotta and Will Moroney pose for a photo in the hallway of EY.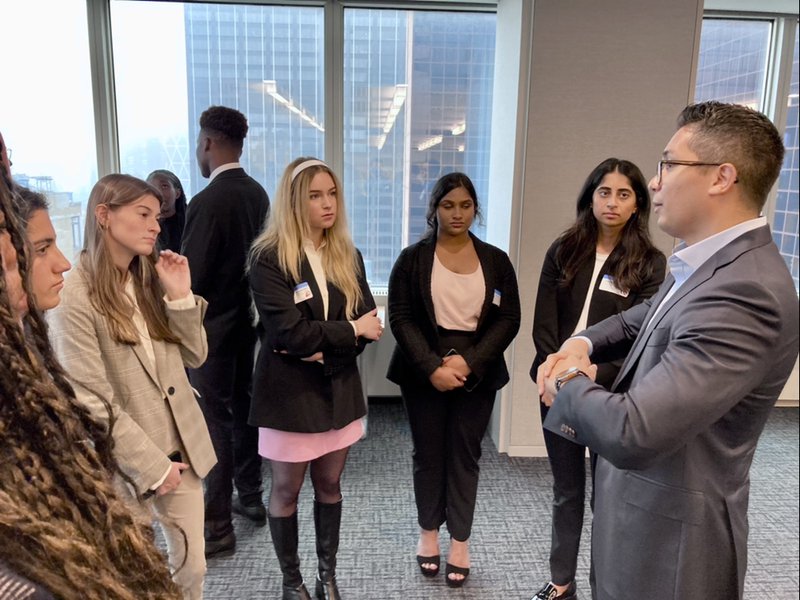 Students network with alum Enrique Estavez '11 (right) at Morgan Stanley.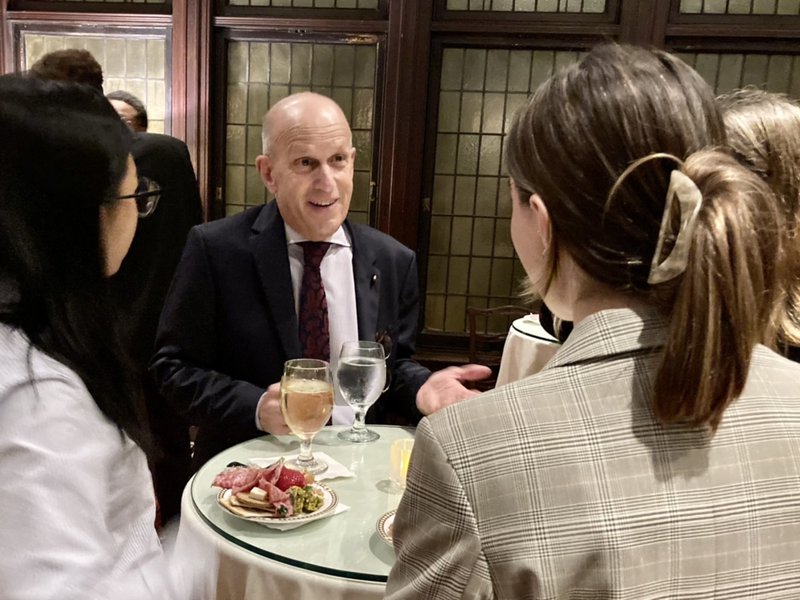 Howie Lippman '72 speaks with students about his career in finance at Merril Lynch.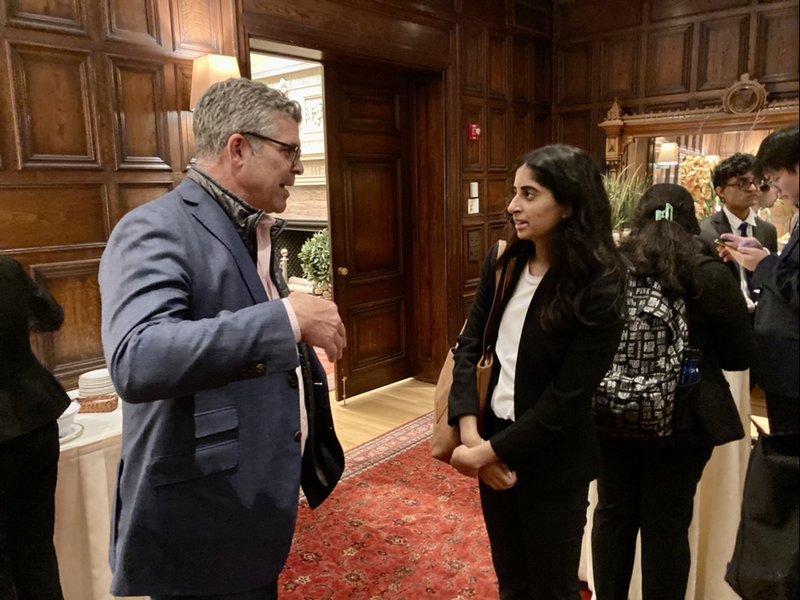 David Tobin '91 (left) chats with Ashima Dhawan during a networking session at the Lubin House.