Nature-Inspired Designs Could Offer Solutions for Global Challenges
Syracuse physics professor is leading an effort to translate research into real-world applications.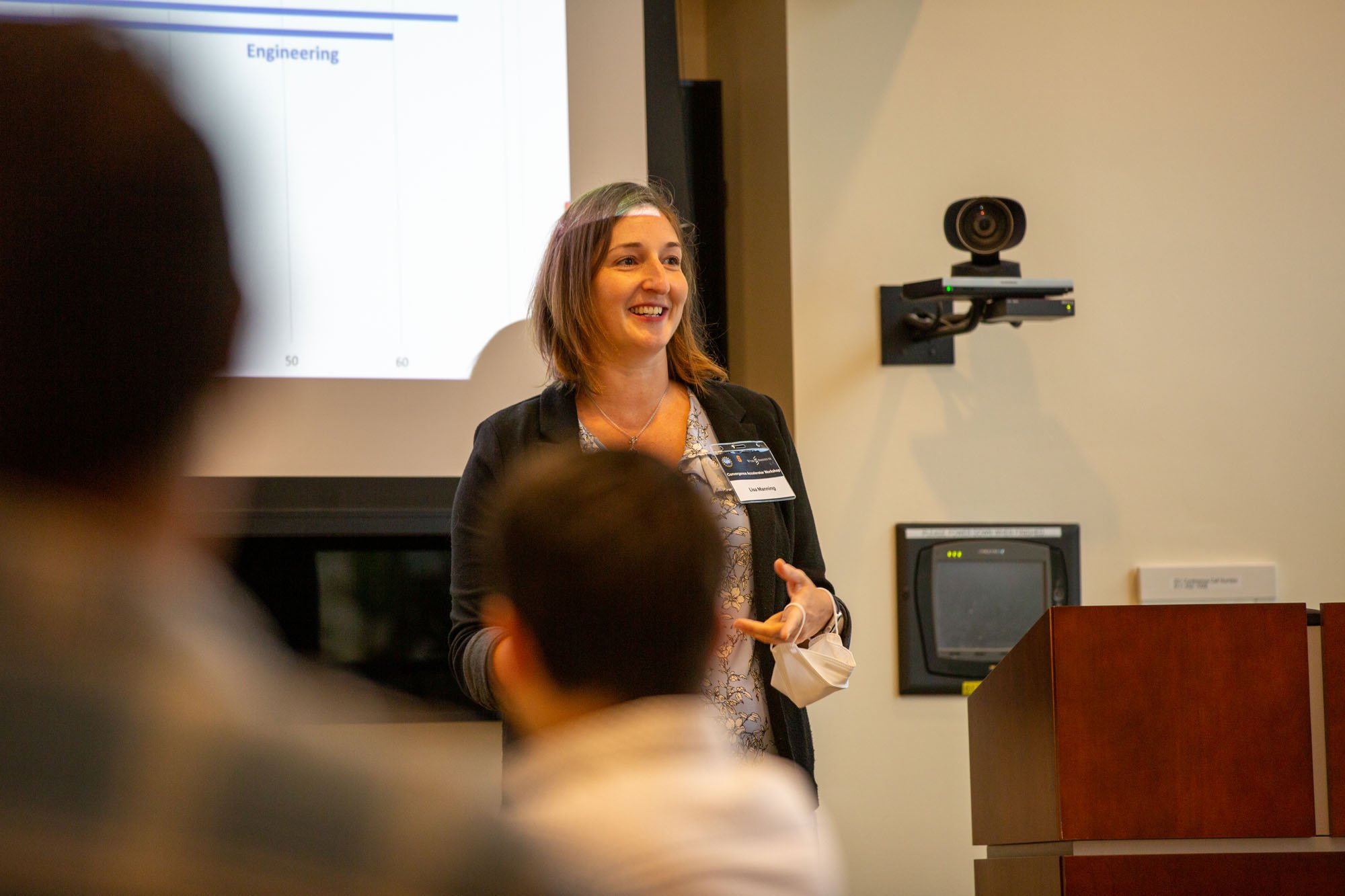 Bioinspired research draws from the natural world to develop solutions for global challenges. But it can be difficult to turn these research ideas into actual materials and methods that can be applied to real world problems in areas like construction, energy and health care. That's why Lisa Manning, the William R. Kenan, Jr. Professor of Physics and director of the BioInspired Institute at Syracuse University, led a workshop in Cambridge, Massachusetts, in October to explore new paths to transform this research into industry applications.
"We always want to think about how to take our discoveries and figure out how to make them useful to the world," Manning says. "But, as scientists and engineers in academia, it's not always easy to translate research into products that are ready for market ourselves."
She explains that one of the greatest challenges can be developing low-cost, large-scale models for widespread use.
Manning's leadership role reflects the national recognition that Syracuse's BioInspired Institute has earned since it was founded in 2019. The BioInspired Institute includes faculty from across life sciences, engineering, physics, and chemistry – and stands out as an example of interdisciplinary collaboration happening at Syracuse.
To help address the nationwide need for translatable outcomes from basic research, Manning helped organize a workshop sponsored by the National Science Foundation (NSF) as part of its Convergence Accelerator program, which funds interdisciplinary collaboration – or convergence – to advance innovative solutions for the most pressing issues. NSF identified bioinspired design as a promising candidate for this program and tapped Manning to lead a workshop to explore its potential. Manning will be lead author on a national report that will outline why bioinspired design is an ideal field to advance through this program. If successful, bioinspired design would be named into the next cohort of Convergence Accelerator tracks.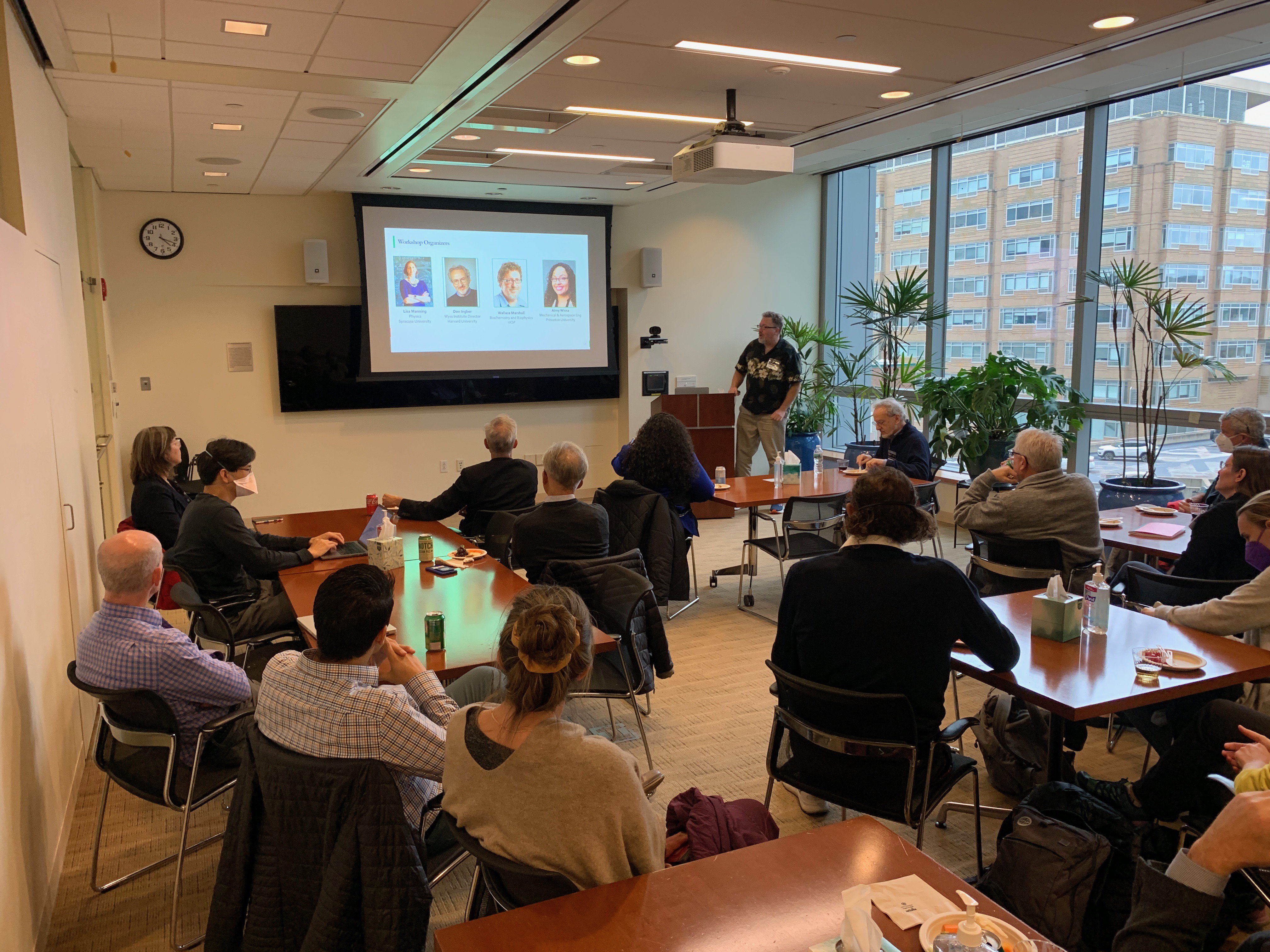 "Bioinspired design has many applications across a wide range of industries including medicine, manufacturing, energy and sustainability," she explains. "There's a large group of scientists and engineers that are already working in this space but rarely interact with one another – and it's clear that convergent interactions between these groups could drive innovation. The NSF Convergence Accelerator could fast-track this research and discovery into applied uses."
Some examples of bioinspired designs include hybrid biomaterials that can stimulate wound healing and serve as scaffolds for engineered tissues, climate-friendly manufacturing of cells and proteins, color-changing materials inspired by butterfly wings, systems for energy harnessing and storage that are inspired by living systems, and autonomous robot swarms modeled after schools of fish that can be used for environmental and infrastructure monitoring, like engine inspections and tidal patterns.
The workshop connected 40 different stakeholders with diverse interests across bioinspired design – including researchers and policymakers from academic, nonprofit, government, and other institutions, and representatives of organizations like non-profit research group Chan-Zuckerberg Biohub, biotech firm Gingko Bioworks, and federally funded bioindustrial manufacturing research institute BioMADE. Participants met to identify the most promising opportunities for translating bioinspired research into industry applications – and the most difficult barriers to doing so, such as funding or prototyping. And they identified some of the most advanced current research projects that could offer benefits in the next few years if accelerated through this program.
"There's a huge opportunity to promote translational work and ignite bioinspired design efforts across the nation," she says.
Syracuse's Mary Beth Browning Monroe, assistant professor of biomedical and chemical engineering in the College of Engineering and Computer Science, also attended the workshop. Monroe specializes in using bioinspired design to create materials for treating wounds that stop bleeding more quickly and promote longer-term healing. She collaborates with military and civilian clinicians with a goal of translating her technologies into improved options for traumatic and chronic wounds.
Manning will continue to spearhead follow-up work from the group, including the NSF report, which Manning expects to submit before the end of the year. The NSF will then review it as it selects its next cohort of Convergence Accelerator tracks. If bioinspired design becomes a Convergence Accelerator track, research teams will be able to apply for NSF grants and participate in programming to learn how to bring products to market.
Featured
M. Lisa Manning William R. Kenan, Jr. Professor of Physics
Media Contact