M. Lisa Manning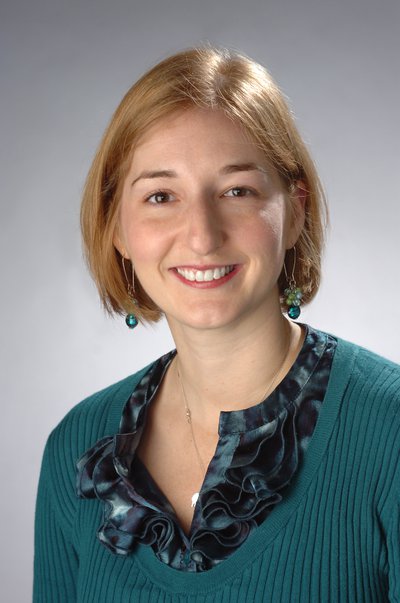 M. Lisa Manning
William R. Kenan, Jr. Professor of Physics

CONTACT
Physics
229-B Physics Building
Email: mmanning@syr.edu
Office: 315.443.3920

PROGRAM AFFILIATIONS
Biophysical Science
Biotechnology

Degrees
2008 Ph.D. in Physics University of California, Santa Barbara
2005 M.A. Physics University of California, Santa Barbara
2002 B.S. Physics B.S. Mathematics University of Virginia
Defects and deformation in disordered solids and glasses.
Surface tension and emergent mechanical properties in developing embryonic tissues.
Mitotic waves and pattern formation in biological tissues.
Constitutive models for friction and shear banding.
Research Spotlight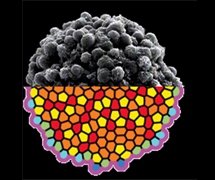 Electron microscope images of LP1 cell aggregates (top) and locally minimal energy cellular structures generated by our surface tension model (bottom).
2015 Cottrell Scholar, Research Corporation
2014 Scialog Fellow, Moore Foundation and Research Corporation
2014 Physics Department Teaching Award, Phys 211, Syracuse University
2014 Sloan Research Fellow, Alfred P. Sloan Foundation
2013 Physics Department Teaching Award, Phys 576, Syracuse University
2008 Postdoctoral fellowship, Princeton Center for Theoretical Science
2004 National Science Foundation Graduate Research Fellowship
Rathbun, L.I., Colicino, E.G., Manikas, J. et al. Cytokinetic bridge triggers de novo lumen formation in vivo. Nat Commun 11, 1269 (2020). https://doi.org/10.1038/s41467-020-15002-8
M. L. Manning and A.J. Liu. Vibrational modes identify soft spots in a sheared disordered packing. Phys. Rev. Lett. 107 108302, arXiv:1012.4822 (2011).
K. Chen, M. L. Manning, P. J. Yunker, W. G. Ellenbroek, Z. Zhang, A. J. Liu, and A. G. Yodh. Structural instabilities and low-frequency modes in colloidal glasses. "Measurement of Correlations between Low-Frequency Vibrational Modes and Particle Rearrangements in Quasi-Two-Dimensional Colloidal Glasses." Phys. Rev. Lett.107 108301; arXiv:1103.2352 (2011).
M. L. Manning, R. A. Foty, M. S. Steinberg, and E.-M. Schoetz, "Coaction of intercellular adhesion and cortical tension specifies tissue surface tension," Proc. Nat. Acad. Sci. 107, 28 12517-12522,(2010).
M. L. Manning, J. S. Langer, and J. M. Carlson. Strain localization in a shear transformation zone model for amorphous solids. Phys. Rev. E 76 056106 (2007).