Professor Linda Ivany Featured in Exhibit Highlighting the Work of Women Paleontologists
A virtual and in-person exhibit at the Museum of the Earth in nearby Ithaca explores the achievements and discoveries made by women studying the rich history of life on planet Earth.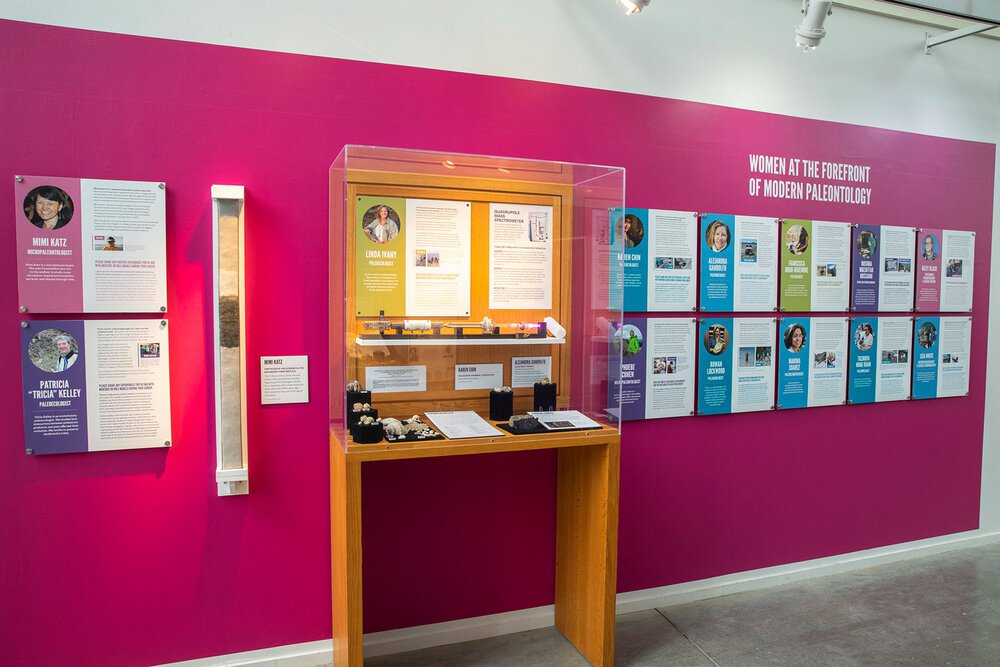 As a young girl, Linda Ivany '88 was fascinated by the natural sciences. Flipping through the pages of National Geographic magazine, she would learn about the work of noted female scientists Eugenie Clark, known for her pioneering research with sharks and fish, and Jane Goodall, one of the world's leading experts on chimpanzee behavior. While she drew inspiration from those trailblazing researchers, she often wondered why there weren't more women making headlines in other branches of the sciences, such as geology.
"When it came to geology and deep-time paleontology, I don't think I knew of any women working in the field at all until I met brand-new professor Cathryn Newton when I visited Syracuse University as a prospective undergrad," says Ivany, now professor and associate chair in the Department of Earth and Environmental Sciences in the College of Arts and Sciences (A&S). Ivany would go on to receive an undergraduate degree from Syracuse, majoring in geology and minoring in zoology (now biology). Newton, now Dean Emerita of A&S, was both an advisor and mentor to Ivany as she cultivated her passion for paleontology at Syracuse. Today, Ivany hopes to encourage a future generation of young female scientists, as she is a featured researcher in an exhibit at the Museum of the Earth in Ithaca, NY, titled Daring to Dig: Women in American Paleontology.
The virtual and in-person exhibit looks back on the careers of 19 female paleontologists who paved the way for women in science today and profiles 41 women currently working in paleontology, reflecting on their challenges and triumphs.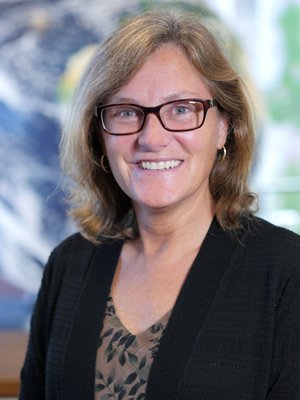 Ivany, who received an M.S. in geology from the University of Florida-Gainesville and a Ph.D. in Earth and planetary sciences from Harvard University, has been a faculty member at Syracuse University since 2000. She specializes in paleoecology and paleoclimatology, studying the evolution of the Earth surface and how ecosystems evolve and respond to changes in the physical environment.
For decades, Ivany has collaborated with the Paleontological Research Institution (PRI), which is the parent organization of the Museum of the Earth. Their extensive collection of fossil mollusks from Antarctica and the U.S. Gulf Coast – two areas where Ivany works extensively ­– provided a great resource for her, and she has in turn contributed her own research materials to their collection. When PRI asked if she was interested in being featured in an exhibit highlighting women in paleontology, Ivany happily accepted.
"If sharing my experiences might help a young person realize that she has a place in this field if she wants it, it is my honor and privilege to help. As well, the conversations among women scholars that this exhibit helped to foster have been empowering and validating, connecting women who might otherwise be isolated in their home institutions with stories of shared challenges and triumphs," says Ivany, who is also a member of PRI's Board of Trustees.
As true of other branches of science as well, Ivany points out that women have faced issues ranging from subtle marginalization to overt sexism. "The exhibit at the Museum of the Earth shines a light on this, recognizes the significant contributions of early pioneers in the field who worked in virtual anonymity and highlights the diversity of women currently engaged in research. The situation is steadily improving as more women enter the field and change the landscape for professional networking."
In association with the exhibit, Ivany was one of four women who recently participated in a panel discussion livestreamed by WSKG Public Media. Their talk touched on various aspects of being a woman in the geosciences and paleontology. The panel also featured Syracuse University alumna Christy Visaggi, who received a master's degree in geology from A&S in 2004 and is now a senior lecturer and undergraduate program director of geosciences at Georgia State University.
The Daring to Dig in-person exhibit is on view through December. View Linda Ivany's virtual exhibit.
Featured
Linda Ivany Professor: Evolutionary Paleoecology and Paleoclimate
Media Contact