New A&S | Maxwell Certification Gives Students an "Edge" After Graduation
The co-curricular certification called "Edge" prepares students for a future of success.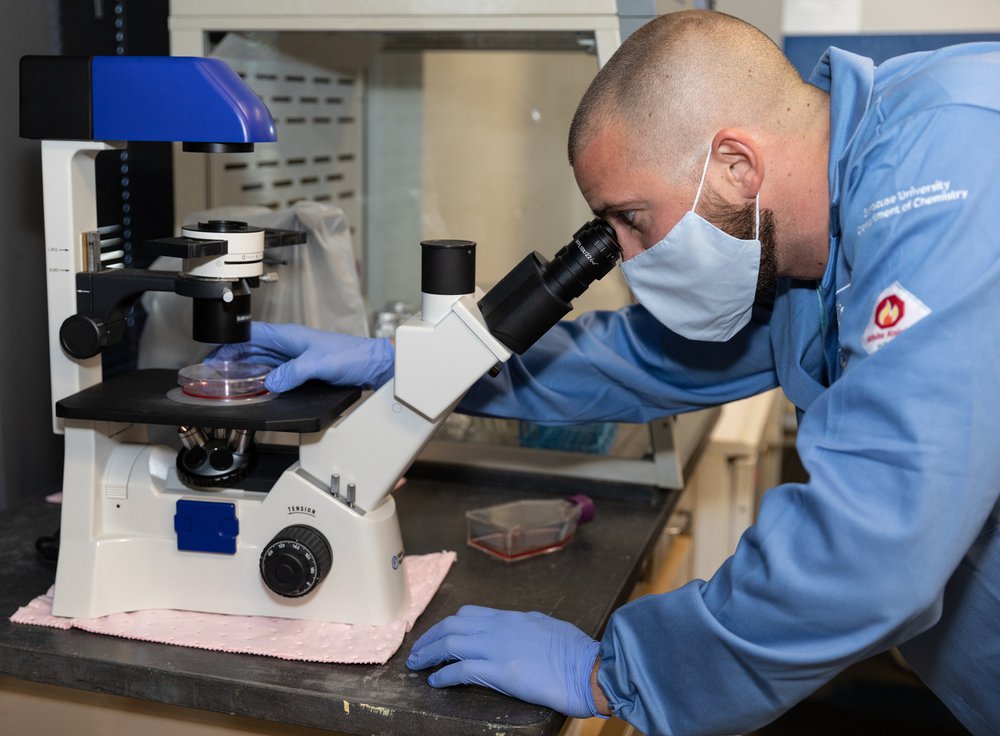 Students in the College of Arts and Sciences | the Maxwell School of Citizenship and Public Affairs thrive on a mix of top-tier academics and hands-on opportunities. Now, thanks to a brand-new certification found only at A&S| Maxwell, students can strategically parlay their co-curricular learning experiences into powerful proof of career or graduate school readiness.
The certification, named Edge, provides a formal framework that guides students in selecting and completing two or more experiential learning components. The goal is to give A&S | Maxwell students a competitive edge by supercharging their academics with the complementary co-curricular certification.
What's more, each student in the Edge program will learn to express the relevance and desirability of their academic inquiry and hands-on learning—important for job interviews, resume writing or applying for graduate school.
To help students make the most of this opportunity, the A&S | Maxwell Undergraduate Academic and Career Advising Office is available to meet with students throughout their curriculum to help them select those experiential components most relevant to their academic plan and future careers.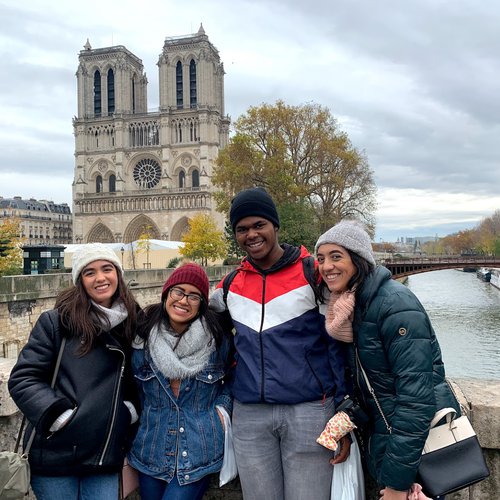 Edge's components include:
Research: Sustained research in the student's discipline under the guidance of a faculty member. Examples include independent research supported through SOURCE, working in a faculty member's lab, or a research presentation at a conference;
Internships: On-site professional experience, with reflective writing guided by a faculty mentor through CAS/MAX 270 or CAS/MAX 470, or a departmentally sponsored internship course;
Study Abroad: Semester-long study at one of our five nationally recognized Syracuse Abroad centers or with a World Partner program, or enrollment in a course that includes a travel abroad component; and
Community Engagement: Sustained work that contributes to the community, accompanied by opportunities for reflection. Examples include participation in the engaged humanities program, serving as a peer mentor, completion of a service-learning course, or serving as an intern for a community organization such as La Casita or the Community Folk Art Center.
Students will also be required to meet regularly for guided discussion with faculty mentors about how their academic programs and Edge certification have prepared them for the future.
The Edge program will help students develop proficiency in communication, problem-solving and adaptability, as well as cultivate a strong sense of global, intercultural and community awareness, all critically important assets in today's world.
To get Edge certified, students must complete at least two of these experiences. Once they have fulfilled the requirements, students will gain a certificate of completion and a digital LinkedIn badge.
According to Steve Schaffling, assistant dean of student success in A&S | Maxwell, the Edge program demonstrates A&S' | Maxwell's commitment to providing a comprehensive and contemporary liberal arts education that helps students be ready for their futures.
"Edge will empower students so they can accelerate their post-graduation success," he says. "It's a natural complement to what we are doing already in the A&S | Maxwell career advising program."
Karin Ruhlandt, dean of A&S, says Edge is another way A&S students can customize their academic experience. "Experiential learning, such as research side-by-side with faculty, study abroad or internships, has always been a key component of the uniquely A&S | Maxwell experience. Now, with Edge, students will be rewarded for their extra efforts with a distinctive new credential that will give them a clear advantage in pursuing their personal and career goals."
Current students interested in participating or those who have already completed one or more components of the Edge program should visit the Edge program website and follow the sign-up link to become formally enrolled in the program.
Edge is not the only way A&S is innovating its curriculum this year. A committee is now forming to begin work on revising the Liberal Arts Core. Once it gets underway, the revision will aim to reflect A&S' commitment to incorporating diversity, equity, inclusion, and access in research and teaching; interdisciplinary approaches to teaching and learning; and experiential learning as a strategy for helping students apply liberal arts learning to important issues they will encounter in their personal, civic and professional lives.