FNSSI's Mike Marciano Appointed to Committee that Oversees NYS Forensic Lab Accreditation
Marciano joins a group of crime experts to ensure that forensic work within state and local crime laboratories is conducted accurately.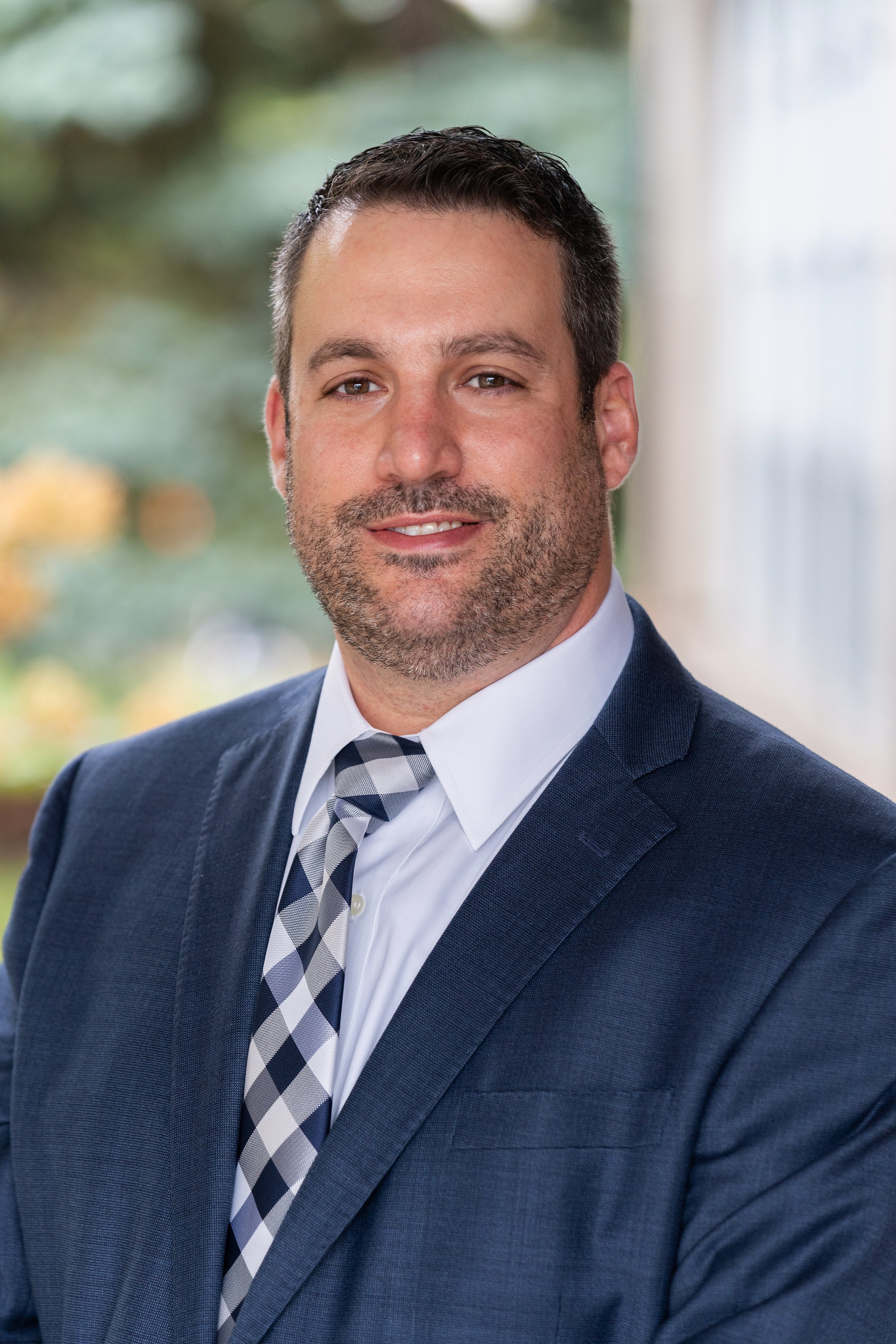 Public forensic laboratories analyze crime scene evidence and turn that evidence into facts admissible in the court of law. In New York State, a 14-member committee of crime experts develop standards and oversee accreditation for the 20 public forensic laboratories operating withing the state. The Commission on Forensic Science (CFS) represents a diverse group of people with background in forensics and criminal prosecution including scientists, prosecuting and defense attorneys, and law enforcement members. For the first time, a forensic scientist from Syracuse University has been appointed.
Michael Marciano, research assistant professor and director for research in the College of Arts and Sciences' Forensic and National Security Sciences Institute (FNSSI), was recently appointed to the highly selective position by New York State Governor Andrew Cuomo. His leadership roles with CFS and FNSSI will allow him to integrate the latest in forensics laboratory policy into the institute's curriculum, strengthening its position as a premier forensics destination for students. At the same time, he and the commission will be helping shape the future of forensic lab procedures across the state.
Marciano will serve a three-year term as a member-at-large. He will work with other committee members, including Onondaga County District Attorney and FNSSI Board of Advisors member William Fitzpatrick '74, '76 J.D., to ensure that forensic work within state and local crime laboratories is conducted accurately, that forensic scientists completing that work are trained properly and that each lab follows standard protocols. The CFS reviews assessment reports submitted by the American National Standards Institute (ANSI) National Accreditation Board (ANAB), a national agency that visits each lab to conduct on-site inspections. Based on the data from those reports, CFS monitors each laboratory's compliance with accreditation requirements and also ensures that each lab found not in compliance remediates any issues. Marciano will play a key role in assuring the credibility of forensic laboratory evidence being used to solve criminal cases throughout the state.
Marciano brings to the commission a research background in applied molecular biology and genetics with an emphasis on genetic identity, computational methods to interpret complex genetic data, and DNA-based geolocation, which links crime scene evidence to geographical locations. He was previously employed as a forensic DNA analyst at the Onondaga County Center for Forensic Sciences. Marciano later joined SRC Inc., a non-profit defense contractor, where he focused on research and development of DNA-based applications for tagging, tracking and locating targets. He currently teaches forensic DNA analysis and forensic analysis of biological evidence in FNSSI.
While Marciano is the first at-large Syracuse faculty member to join the committee, FNSSI director Kathleen Corrado previously served on the CFS from 2003 to 2006 and 2009 to 2015 while Director of Laboratories for the Onondaga Center for Forensic Sciences Laboratories and Chair of the New York State Crime Laboratory Advisory Committee (NYCLAC). She says Marciano's CFS appointment is a testament to his qualifications as a forensic scientist and reputation in the field.
"This is a tremendous benefit to students in the institute because Mike is going to be involved in setting policies for forensics," says Corrado. "He will be learning about new accreditation requirements and be at the forefront of new directions in the field of forensics, while implementing them into the FNSSI academic program."
In addition to his role with CFS, Marciano is also a member of numerous state and national forensic committees including: the Organization of Scientific Area Committees (OSAC) – Human Forensic Biology Subcommittee; American Association of Forensic Sciences; Northeastern Association of Forensic Sciences; and the Council of Forensic Science Educators.
Find out more about FNSSI.
Featured
Michael Marciano Professor of Practice and Director for Forensics Research
Media Contact