Challenging the Museum Narrative
A&S professor Scott Manning Stevens has been awarded a Radcliffe Institute Fellowship for his new book project which confronts the alienation and appropriation of Native American culture in museums, galleries and archives.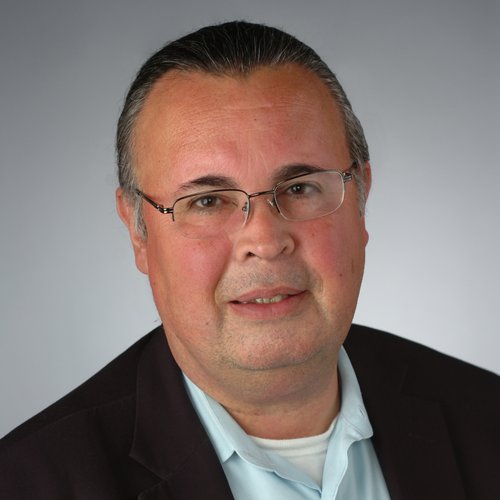 In Native American cultures, it is customary to use vivid narratives to pass down traditions, life lessons and rituals. Future generations learn the ways of their ancestors through oral storytelling. While this has preserved customs among their communities, Scott Manning Stevens, associate professor of English and director of Native American and Indigenous Studies in the College of Arts and Sciences, says many of their orally shared histories are generally discounted, ignored or misrepresented by academic historians because of their insistence on written accounts and documents as the most reliable sources for recording past events. He says the result is a historiography dependent on the records of colonizers, missionaries, and partisan historians of the past, all writing with their own skewed agendas.
To rectify this, Stevens says Indigenous communities must supplement their oral histories by turning to physical evidence produced by their ancestors which cannot be ignored, such as material items and archeological evidence. But many of these collections, which include cultural objects such as weaving, woodwork, basketry, clothing, weapons, and musical instruments, are often collected, displayed and interpreted by non-Indigenous institutions.
"As a boy, I wondered, why was our culture in their museums?" says Stevens, who is a Mohawk citizen of the Haudenosaunee Confederation, whose ancestral homelands are in what we now call Upstate New York. "This sort of cultural alienation, which allows outsiders authority in interpreting one's material culture, needs to be addressed."
Thanks to a fellowship from Harvard University's Radcliffe Institute for Advanced Study, Stevens will spend the next year in Cambridge critically assessing the history of Haudenosaunee materials represented in the collections of archives, museums, and galleries, asking questions like: Who created them? How were these artifacts obtained? And for what reasons? He will publish those findings in his book, Indian Collectibles: Appropriation and Resistance in the Haudenosaunee Homelands.
Stevens' new work is based on research he conducted over several years at museums and archives in Albany, N.Y., New York City, Chicago, Montreal, Philadelphia, and Washington, D.C. He says he has spent years filling notebooks with information on material items, drawings and paintings, linguistic collections, and historical maps representing his homelands from the colonial period to twentieth century. A selection of materials he researched are in the gallery below.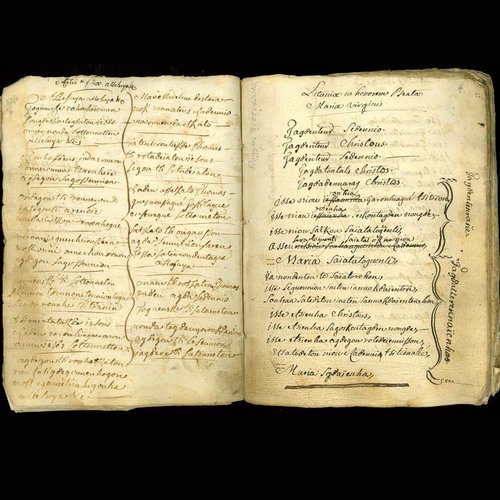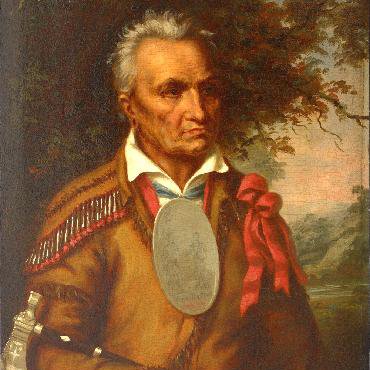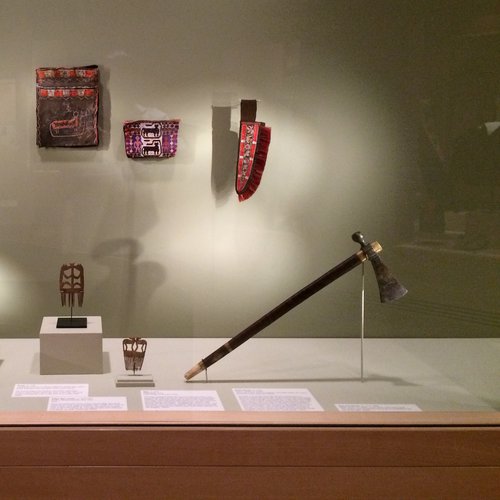 Stevens hopes his new book will be a resource for contemporary Haudenosaunee people, so they can use those same collections to tell their own story. He also anticipates that his work could also serve as a guide or template for citizens of other Native nations to engage in similar research on behalf of their cultures.
Stevens' work on this project engages in his long-standing interest in ethnographic collecting. In Spring 2021, he spent a semester in Hungary teaching at the University of Debrecen and conducting research at ethnographic museums on a Fulbright fellowship.
Stevens says he looks forward to collaborating with other fellows at the Institute who share in related areas of research, including Tiya Miles, professor of history and Radcliffe Alumnae Professor at the Radcliffe Institute for Advanced Study, whose work explores the intersections of African American, Native American, and women's histories, and Amanda Cobb-Greetham, professor and founding director of the Native Nations Center at the University of Oklahoma, who is a Chickasaw scholar and has written important works on museums and other cultural centers.
Read more about the 2021-22 cohort of Radcliffe Fellows.
Featured
Scott Stevens Associate Professor, Director, Native American and Indigenous Studies
Media Contact