"Moving Forward": 10-Minute Performances on the Quad April 13
Expanded Performing Identities Across Cultures a CNY Humanities Corridor Signature Event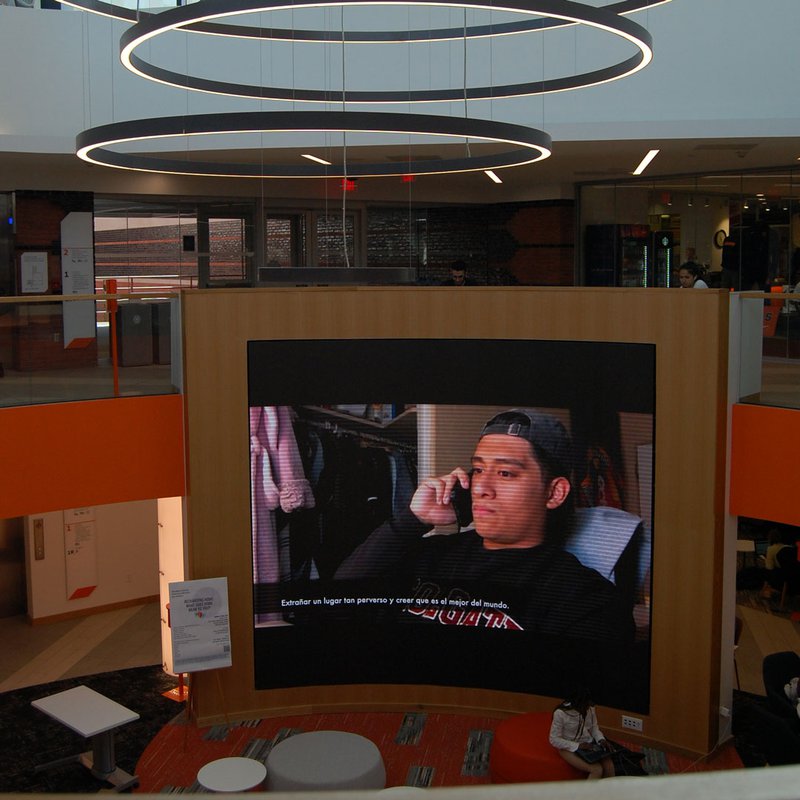 A PICS video performance in 2022
"Two minds are better than one," the saying goes. For many of us, collaboration with colleagues helps us creatively reframe our thinking and better achieve our goals.
Likewise, humanities scholars benefit from cross-pollinating their ideas. Working with colleagues within and beyond their home institutions and across disciplines helps researchers identify new lines of inquiry and develop projects that can be richer and more wide-ranging than they might otherwise be. In addition to fostering innovation, collaboration deepens intellectual community and widens scholarly impact.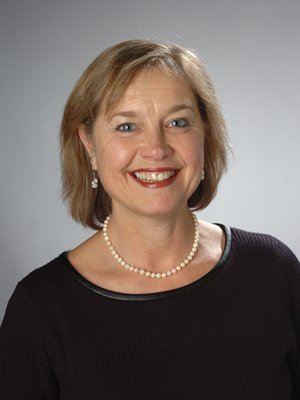 Thanks to the Central New York Humanities Corridor, Gail Bulman (left) and fellow humanist faculty have access to a vibrant network of potential partners throughout the region. The Corridor is an 11-institution endowed research consortium supported by an award from the Mellon Foundation: its administrative home is at the Syracuse University Humanities Center. The consortium supports a robust roster of working groups and provides seed funding to encourage collaborative activities among researchers pursuing similar interests.
For Bulman, associate professor of Spanish in the College of Arts and Sciences' Department of Languages, Literatures and Linguistics, the Corridor and its ALACI working group enabled her to take the PICS theater project—a festival of 10-minute performances on thought-provoking topics—beyond Syracuse University to new audiences, performers and partners.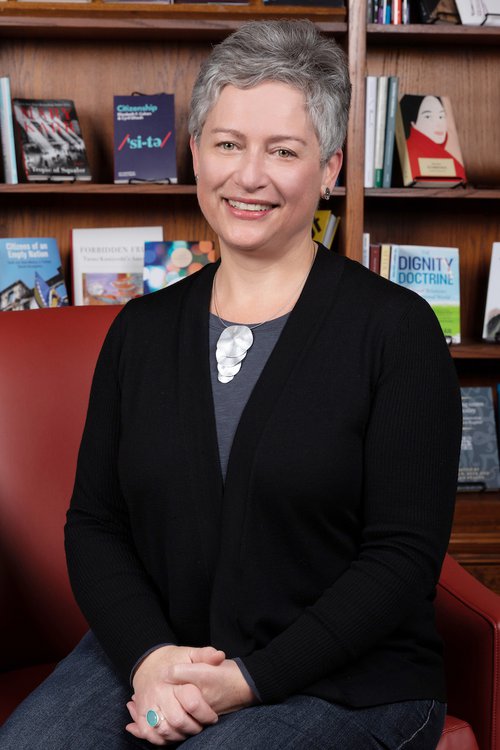 "ALACI-PICS 2023 blends research with performance to invite audiences to reflect on a range of lived experiences across cultural and national boundaries," says Vivian May (right), professor of women's and gender studies, director of the Humanities Corridor and of the Syracuse University Humanities Center. "This year's ALACI Signature Event builds on layers of collaboration, enhances networks around questions of performance, race, and place, and focuses on interactivity and engagement. These collaborations are having important curricular and scholarly impacts across the region."
A Fulbright Global Scholar
Bulman specializes in Latin American theater and literature. This semester, she is traveling on a Fulbright Global Scholar award to Argentina, Peru and Spain, researching the community-based artistic form Microteatro ("micro theater"), founded in Madrid in 2009 and now expanded to Argentina (pictured), Peru, Mexico, Dominican Republic, Colombia and Miami.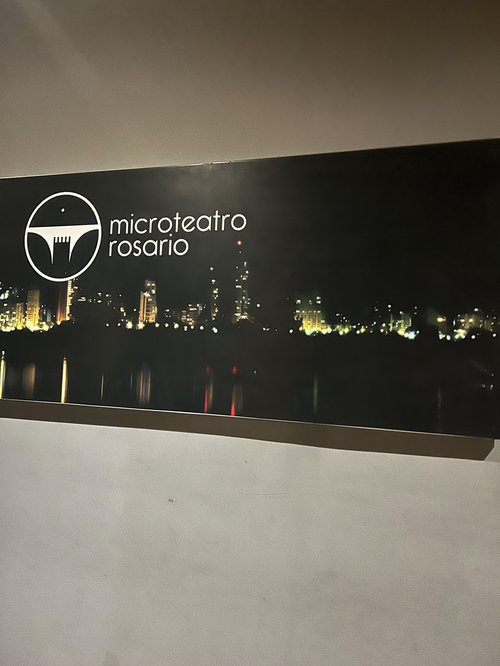 Microteatro offers a unique approach to theater: its productions are works of 15 minutes for audiences of 15 spectators, conducted in multiple theater spaces of less than 15-by-15 square meters. The rooms are grouped together with a central area for socializing. Plays are presented several times each evening for rotating audiences, and each performance focuses on a topic of concern, such as the environment, migration or discrimination. By viewing many short performances on the same topic in small quarters, audiences are encouraged to reflect more deeply and encounter more diverse perspectives on the topic—and potentially find a way forward for that issue.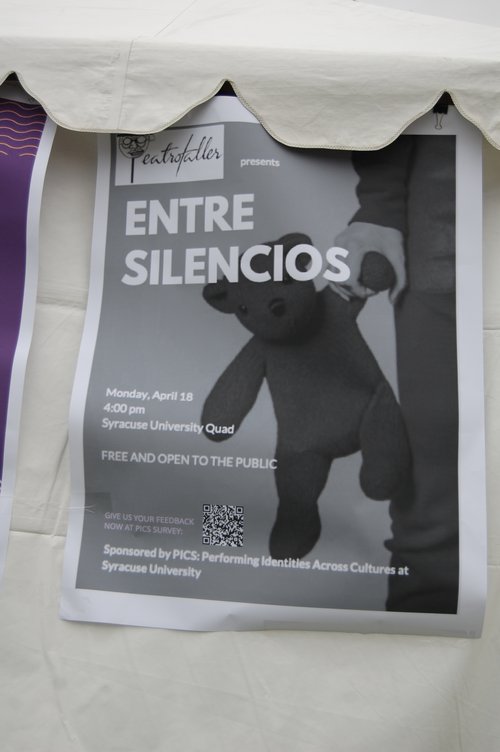 This theatrical form's capacity to educate and catalyze social action, as in the Entre Silencios poster, is what Bulman and other Corridor colleagues are trying to recreate in Central New York through ALACI-PICS.
"Performance is something people experience and enjoy together as a community, and it can be a less threatening way to talk about challenging topics," Bulman says, pictured below at the Microteatro in Rosario, Argentina. "The intimacy created through impactful performances staged in close quarters can inspire spectators to reflect on, discuss and move toward action on important community matters."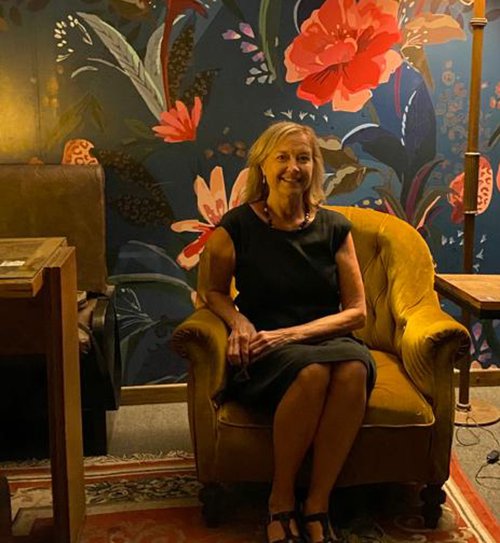 Bulman's research on Microteatro was the seed of a collaboration closer to home.
Joining Forces, Seeing Results
Bulman wasn't the only one interested in examining the power and potential of this form of theater.
Several scholars from different institutions had already known each other from conferences or had been working together through the CNY Humanities Corridor in the LLC12: LELACS working group, which focuses on Latin American and Latinx literatures and cultures.
Two years ago, Bulman—a member of other Corridor working groups—joined with some of those individuals to create a new working group, MP7: ALACI (Afro-Latinx, Latin American, Caribbean and Indigenous Performance), with co-organizers at Colgate University, Hobart and William Smith Colleges, and Cornell University. Working group participants came from Syracuse University, Colgate, Cornell, Hobart and William Smith Colleges, SUNY Oswego, SUNY Albany and the University of Rochester.
Their shared vision was to explore theater and live performance as a tool for equity and social justice, especially in the diversity of productions emerging from Spanish-speaking regions.
Being part of the MP7: ALACI Corridor group has helped to expand collaborations across the region, enhance creativity and deepen diversity in PICS productions. "I love the expansion of possibilities in, for instance, our multi-year discussion of microteatro as a concept and performance form," says working group organizer Debra Ann Castillo, the Stephen H. Weiss Presidential Fellow, Emerson Hinchliff Chair of Hispanic Studies, professor of comparative literature, and director of the migration studies minor at Cornell. "Personally, it's great to hang out with smart, positive people who always make me think more deeply!"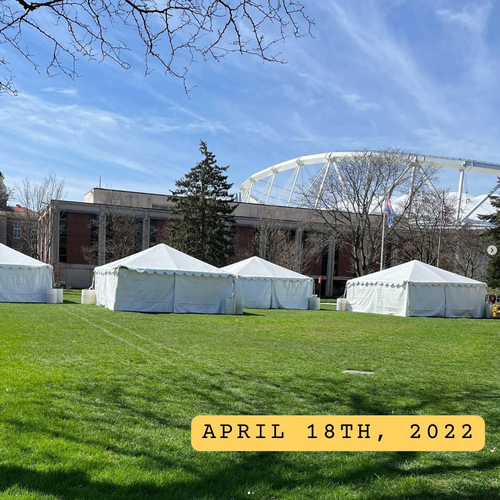 Since 2021, the ALACI working group has implemented a new vision of the Microteatro model—PICS (Performing Identities Across Cultures)—throughout Central New York and beyond. For example, previous PICS performances were by students and faculty from Colgate, Cornell, University of Rochester, SUNY Oswego, Penn State University and Syracuse University (see image of last year's performance tents on campus).
ALACI's work is garnering recognition at the national level, with the group being selected in 2021 and 2022 to present its work at the National Humanities Conference. Bulman and Syracuse University professors María Emma Ticio Quesada, Ricky Pak, and Ana María Guerrero Andrade presented "Performing Identities Across Cultures (PICS): A Collaborative Arts Model to Expand Dialogues on (In)justice" at the National Humanities Conference in Los Angeles in November 2022.
"The Corridor broadens and deepens our collective knowledge base," says Bulman. "Not just for faculty, but also for graduate students and undergrads too."
Working group organizer Osvaldo Sandoval-Leon, assistant professor of Spanish at Colgate University, notes, "This group has led me to rethink certain aspects of my research and teaching. I found valuable sources that I could incorporate not only in my academic articles, but also in the classroom. At the personal level, being able to participate in this diverse group has…created a sense of belonging and community."
Alyeska Reimer, a senior double-major in Spanish and theater management at Syracuse University, has worked on PICS for three years, advertising and promoting the event and participating on the selection committee and with operations. "PICS has opened my eyes about finding different perspectives and taking different approaches," says Reimer. "I've been able to meet new people and keep my mind open to new experiences. It's made me see art in a new way."
Working with PICS helped Reimer win a SOURCE grant, which she used to travel to Chile in January 2023 to do research on the Santiago a Mil International Theater Festival, now in its 30th year.
"Moving Forward": ALACI-PICS as Corridor Signature Event for 2023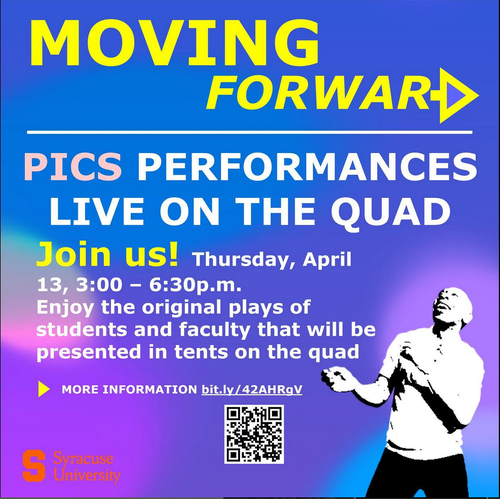 PICS, an annual performing arts festival, showcases diverse perspectives and encourages new dialogues around themes such as "Recharging Home (2022), "Together-Apart" (2021) and "We are Orange" (2020). It began four years ago at Syracuse University and is part of the Language Matters Research Initiative, funded by a CUSE grant for Innovative and Interdisciplinary Research.
The 2023 PICS festival, now ALACI-PICS thanks to CNY Humanities Corridor support, takes place Thursday, April 13, from 3-6:30 p.m. in tents on the Syracuse University Quad. This year's performances will center on the theme of Moving Forward to explore questions such as, how do we move forward as individuals and as communities in the face of a global pandemic, racial violence and unprecedented human-caused and natural disasters? Students and faculty from across Central New York applied to be part of the event earlier this year, and winners will each receive a $500 award to support their performance.
"Moving Forward involves the reconstruction and redefinition of a past that might be painful and uncomfortable, but necessary to reevaluate its effects on our communities," says Bulman. "It ties to questions of migration, mobility, unrest, belonging and change."
Performance Highlights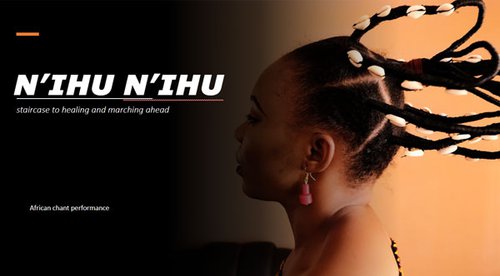 Diverse topics and approaches are reflected in ALACI-PICS 2023. Some performances are bilingual in Spanish, Igbo or Greek. Others reflect Latin American and/or Latinx experiences, examine gender violence or highlight autism. Given ALACI's focus, several performances will highlight African cultures and Indigenous cultures, such as:
"Reflejo," about South American Indigenous roots
"N'ihu, N'ihu" reflecting on Igbo spirituality
"122 Rows" highlighting and mourning violence toward African Americans in the U.S.
What to Know About ALACI-PICS
Check the full ALACI-PICS performance schedule for specific events.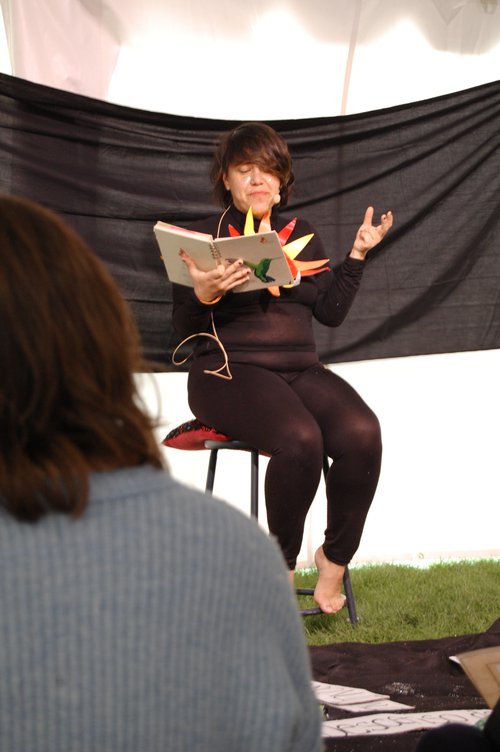 All are welcome to attend ALACI-PICS 2023, including Syracuse students, faculty and the surrounding community. A series of short, original pieces will be performed live on the Syracuse University Quad on April 13, 2023, beginning at 3 p.m. Additional video performances will be shown on the big screen in Schine Center student atrium from 12-3 p.m. that day.
PICS plays, organized around the theme Moving Forward, are 10 minutes each, staged in tents for up to 25 spectators, and repeated four times to maximize engagement. Socializing, reflection, and discussion --key to the experience—are encouraged!
Check the full Language Matters conference schedule and the ALACI-PICS performance schedule for specific events.
---
Language Matters
ALACI-PICS 2023 is part of a larger, CUSE grant-funded Language Matters Research conference, April 13-14, also thematically organized around the concept Moving Forward. Scholars, artists and community experts will present work focused on cultures and languages across the curriculum, in particular questions of "language in action" in the community; language and human security; performance, cultures and identity; and digitally open borders.
Notably, many Language Matters' research strands had their origins, inspiration, and some funding from engagement with other CNY Humanities Corridor working groups, specifically Amanda Brown's and Stefano Giannini's work with HF2: Cultures and Languages Across the Curriculum, Rania Habib's collaborations in LIN9: Language Documentation in Multilingual Communities and Maria Emma Ticio Quesada's work with LIN13: CNY Spanish Linguistics.
The Language Matters conference is free and open to the public and will culminate with a keynote presentation by journalist Stephen Marche, who will speak about "The Chatbot Problem: Artificial Intelligence and the Future of Language" on Friday, April 14 at 3:00 p.m. in Room 001 of the Life Sciences Building.
Check the full Language Matters conference schedule and the ALACI-PICS performance schedule for specific events.
---
About the Central New York Humanities Corridor
The CNY Humanities Corridor is a dynamic research consortium linking 11 universities and colleges across the region: its network cultivates innovative collaborative research, teaching and programming.
With support from the Mellon Foundation, the Corridor is sustained by $7+ million dollars in endowment funds at its three founding institutions (Syracuse University, Cornell University, and University of Rochester). Collectively, these funds support in perpetuity the Corridor's mission of fostering connectivity, collaboration and cross-institutional partnerships. For faculty and academic staff interested in forming a working group, and applying for collaborative research funding, the Corridor has an annual Spring application cycle. Visit the Corridor website to learn more.
Corridor institutions are Syracuse University (the consortium's administrative home), Cornell University, University of Rochester, Colgate University, Hamilton College, Hobart and William Smith Colleges, Skidmore College, St. Lawrence University, Union College, Le Moyne College, and Rochester Institute of Technology.