Famed Author Margaret Atwood Calls Creative Writing Professor Mona Awad Her 'Literary Heir Apparent'
The authors were interviewed for a feature titled 'This Woman's Work' in The New York Times Style Magazine.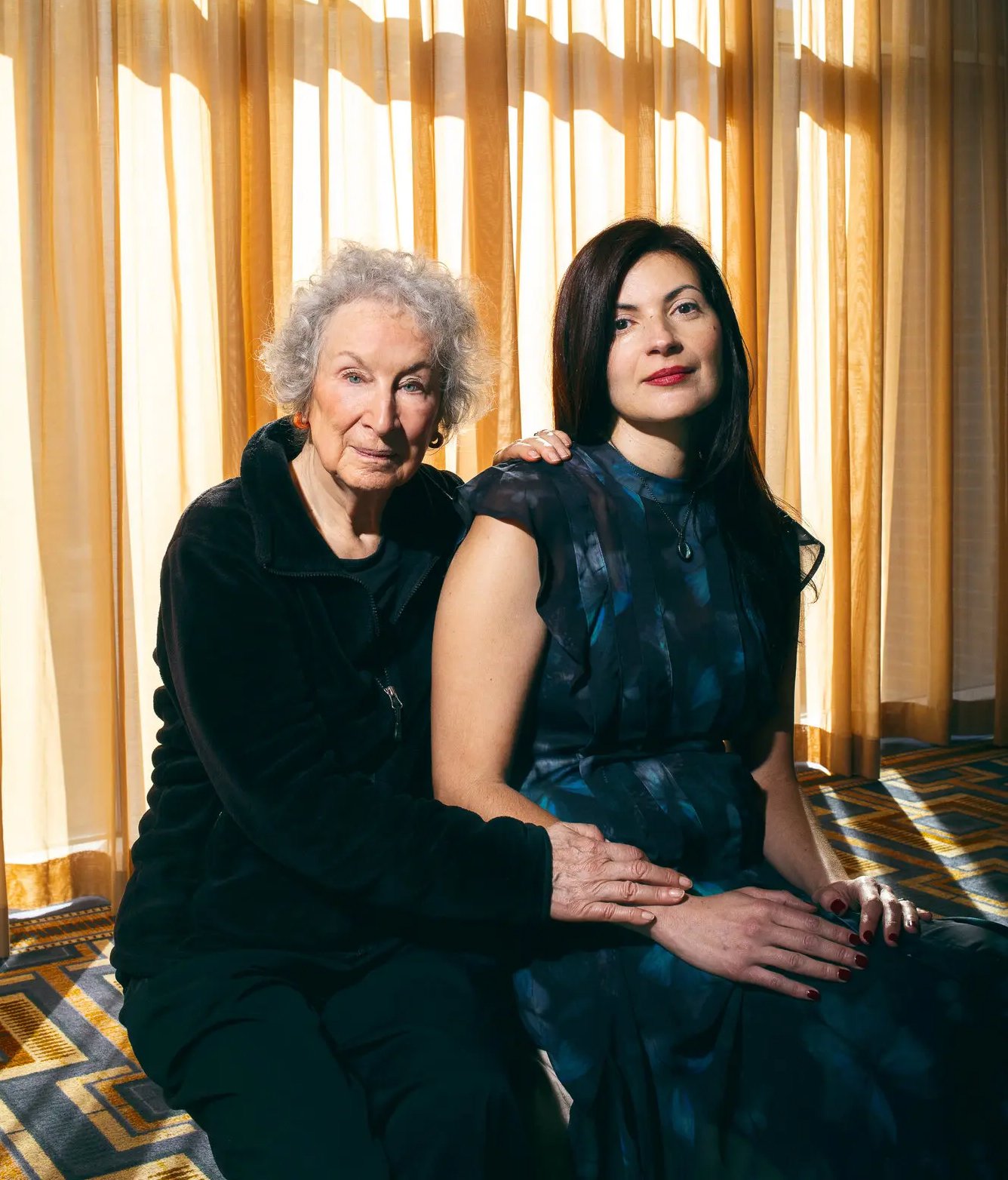 In addition to the 4.1 billion TikTok users who have been sharing videos about Professor of English Mona Awad's bestselling novel Bunny, there is another noteworthy fan that has been taking notice of her work. Legendary author Margaret Atwood, author of The Handmaid's Tale (1985), Cat's Eye (1985) and Alias Grace (1996), recently named Awad her "literary heir apparent" in an article published in The New York Times Style Magazine. The special feature was part of a spread called This Women's Work, where 33 mid- and late-career female artists and creative people were asked to identify a younger female artist who inspires them.
"I've been an admirer of Mona's novel Bunny for some time," Atwood noted in the article "It's a form of Gothic satire, and she sets it at a writing school. It's very funny, kind of horrifying and quite far outside the lines. You think, 'She's not going to go there … yes, she is.'"
Since it was published in 2019, Bunny has garnered international acclaim. It was named a best book by TIME, Vogue and other publications, and was recently optioned for film by JJ Abram's production company, Bad Robot. The novel accounts the life of a student, who, while attending a highly selective M.F.A. program at New England's Warren University, becomes drawn into her cliquey fiction writing cohort who call each other "bunny."
Awad, who met Atwood in person for the first time at the New York Times photo shoot in November 2022, says Atwood's books have inspired her as a writer ever since she began reading her work in high school.
"I'm beyond honored to have been chosen by Margaret Atwood, a writer I've long admired and whose incredible work has been so important to my sense of play and possibility on the page," says Awad.
Read the full New York Times Style Magazine article.
Featured
Mona Awad Esther M. Larsen Faculty Fellow in the Humanities and Assistant Professor
Media Contact