Creative Writing Professor Mona Awad Named Inaugural Esther M. Larsen Faculty Fellow in the Humanities
The fellowship was established thanks to a generous gift from Syracuse University Board of Trustees Vice Chair Christine E. Larsen in honor of her grandmother.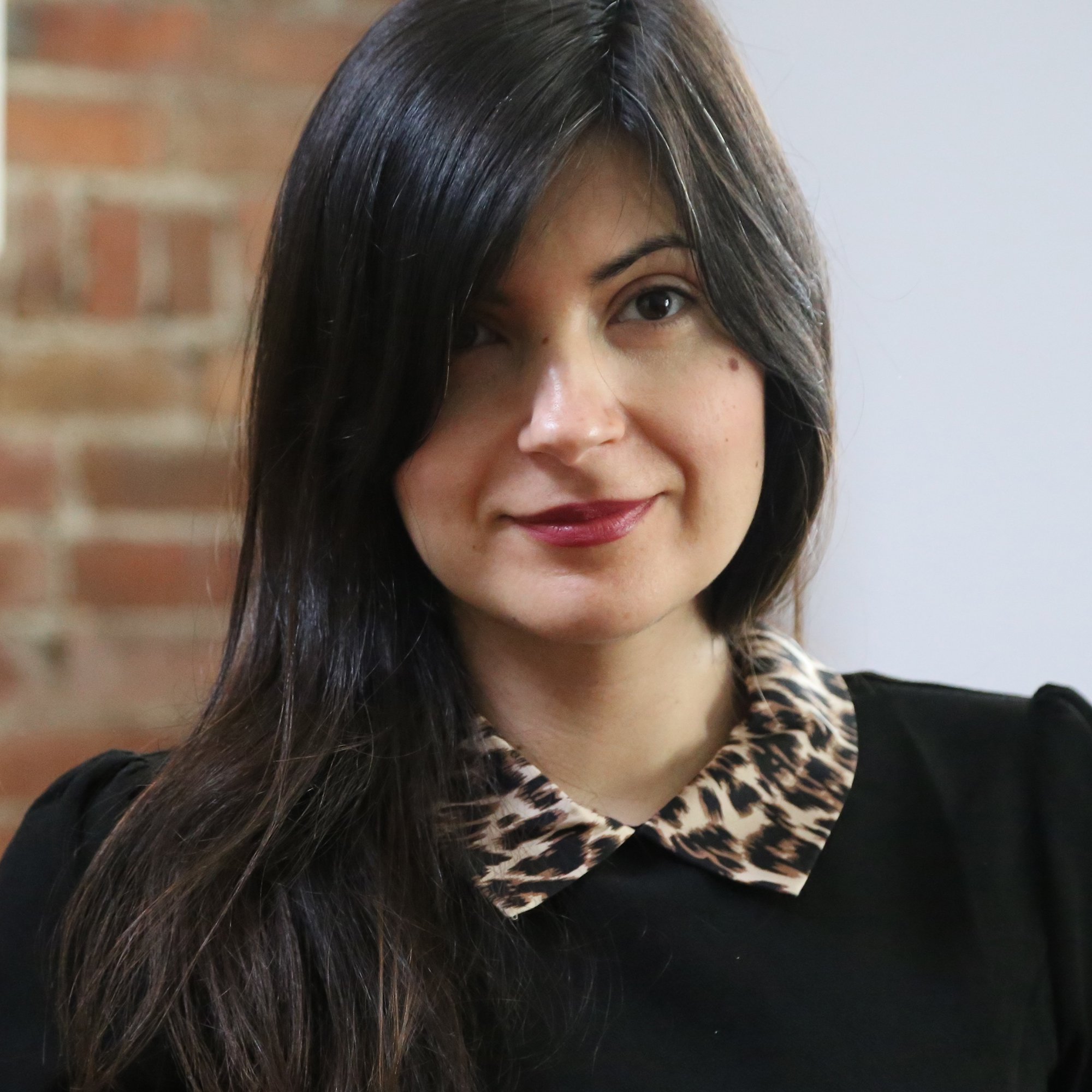 When the Greatest Generation (people born from 1901 to 1927) speak about their youth, a common theme is how times were simpler back then. Living through the Great Depression and both World Wars made them both resilient and self-reliant. For Esther M. Larsen, grandmother of Syracuse University Board of Trustees Vice Chair Christine E. Larsen G'84, life was rustic growing up on a farm in eastern Nebraska in the early 1900s. Satisfaction came from a hard day's work, and they did what they could to enjoy life with what they had. As Christine explains, no electricity, no running water and no radio meant entertainment came from sharing stories and reciting poetry while laboring on the farm or in the kitchen.
"Poetry and singing helped pass the time while working long days in the kitchen, often with extended family members gathering in one location to preserve the day's harvest," says Larsen.
Esther learned poetry through the oral tradition - shared across the community. After her father died and her family sold the farm, Esther and her mother moved to the city and the poetry came along. After graduating from high school, she taught at a one-room schoolhouse just outside Sioux City, Iowa, and would remain a proponent of education throughout her life.
When thinking back on memories of her grandmother reciting poetry, Christine says Longfellow poems were among Esther's favorites.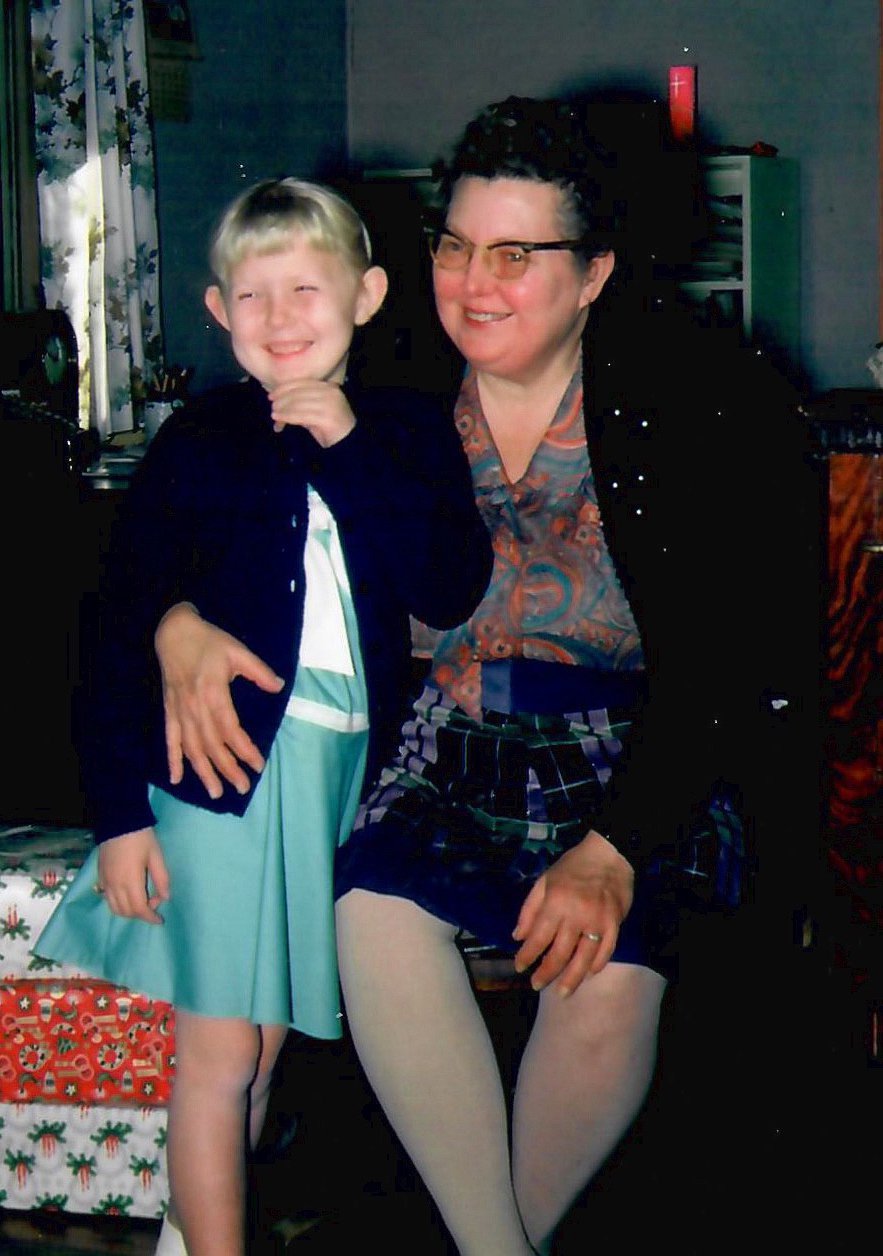 "She taught us a few stanzas, our favorite being 'On the eighteenth of April in '75…. (The midnight ride of Paul Revere),'" says Larsen, who credits her grandmother for instilling the importance of education in all five of her grandchildren: Christine, her brother and their three cousins. "She systematically taught us to read through phonics before we went to kindergarten, and we all went on to graduate from college."
To honor her grandmother, Christine generously made a gift to Syracuse University to establish the Esther M. Larsen Faculty Fellowship in the Humanities, housed in the College of Arts and Sciences (A&S), through the Forever Orange campaign. As part of the Faculty Excellence Program, the University contributes an additional amount to fund the endowed faculty fellowship. Fittingly, the inaugural fellow is bestselling author and creative writing professor Mona Awad. She was appointed to the fellowship by then-interim dean of A&S Lois Agnew based upon the recommendation of a faculty committee.
"I'm so pleased that the Larsen Fellowship has given us an opportunity to recognize and support Mona Awad," says Agnew, who is now associate provost for academic programs at Syracuse University. "Professor Awad is a remarkably prolific writer whose work has received worldwide acclaim at an early stage in her career. She is also a dedicated teacher who both challenges and supports students. She has been an outstanding addition to our renowned creative writing program, and we are fortunate that she joined our faculty."
Awad, who has been a faculty member in the Department of English's creative writing program since 2020, teaches a variety of writing courses, including the popular Art of the Fairy Tale, where students take part in writing exercises, read classic fairy tale stories and discuss what makes the stories compelling. Her bestselling novel Bunny (Viking, 2019) was named a top book of 2019 by TIME, Vogue and others, and was recently optioned for film by JJ Abrams' Bad Robot Productions.
"It is such an honor to be associated with Mona and to support her work," says Larsen. "As an undergrad English literature major myself, I deeply value a core liberal arts education. I wanted to particularly support the humanities faculty who often have less opportunity for outside research money."
In addition to Bunny, Awad has written two other novels: All's Well (Simon & Schuster, 2021) and 13 Ways of Looking at a Fat Girl (Penguin, 2016). 13 Ways won the Amazon Best First Novel Award, the Colorado Book Award and was a finalist for the Scotia Bank Giller Prize. Her forthcoming book, Rouge: A Novel (Simon & Schuster, 2023) is a gothic fairy tale about a lonely dress shop clerk whose mother's unexpected death sends her down a treacherous path in pursuit of youth and beauty. Rouge is slated to hit bookshelves in September.
Awad's writing has also appeared in New York Times Magazine, McSweeney's, Time, Vice and elsewhere. This past April she was also featured in a New York Times Style Magazine article alongside legendary author Margaret Atwood, author of The Handmaid's Tale (1985), who named Awad as her "literary heir apparent."
"I am deeply grateful to be the inaugural Esther M. Larsen Faculty Fellow in the Humanities," says Awad. "It's a real vote of support and is so helpful to me as it creates time and space for my next literary project, which is connected to and expands on a previous novel of mine, taking it in a very ambitious and new direction."
Awad says the fellowship will also support a forthcoming literary project about fairy tales and fairy tale collection, which will involve a research component in Scotland.
Larsen, who earned a master's degree in library science from Syracuse University's School of Information Studies (iSchool), says giving back to the University and supporting the retention of top-tier faculty is vital to the success of the University.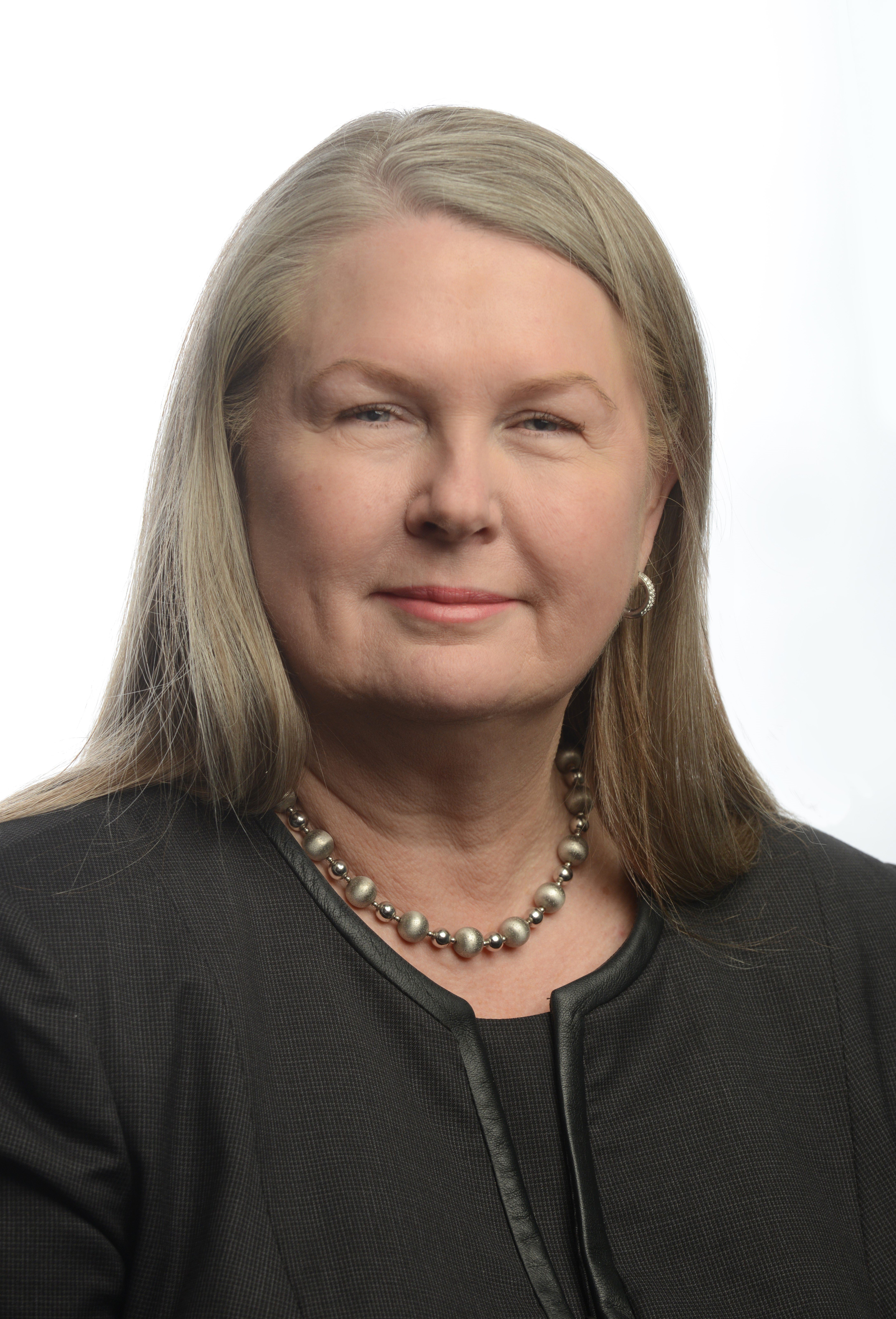 "In 1984, armed with my SU degree, I had a career-defining professional role when I was recruited at Arthur Andersen's consulting division (now Accenture), and from there I built a career in technology and operations leadership in financial services and payments," Larsen says. "My career launched because previous stewards of Syracuse University provided the resources both to sustain the incredible faculty at the iSchool and to set aside fellowship money which allowed me to attend."
In addition to this latest fellowship, Larsen has supported various initiatives in the College of Arts and Sciences, Hendricks Chapel, the iSchool, the Maxwell School of Citizenship and Public Affairs, and alumni relations. She has also generously supported the athletics program and various student scholarships.
After graduating from Syracuse, Larsen embarked on a 25-plus year career leading technology and operations across all lines of business at JPMorgan Chase, held a number of senior executive roles at Citi and was senior manager in the Financial Services technology practice at Accenture. She retired as COO of First Data Corporation (now Fiserv), a Fortune 500 software company. Larsen also serves on the board of directors of the Canadian Imperial Bank of Commerce, a $60 billion market cap and leading North American bank as a member of the Risk Committee.
"I am proud to be able to now be a steward through my role as Vice Chair of the Board of Trustees and to be able to return some of my financial success to long-term support for the University's mission," says Larsen. "Each faculty member touches many students, and their ongoing research and creative work drives energy and ideas that keep the students engaged. I hope that this fellowship memorializes my grandmother by enhancing humanities scholarship and education at Syracuse."
About Forever Orange
Orange isn't just our color. It's our promise to leave the world better than we found it. Forever Orange: The Campaign for Syracuse University is poised to do just that. Fueled by 150 years of fearless firsts, together we can enhance academic excellence, transform the student experience and expand unique opportunities for learning and growth. Forever Orange endeavors to raise $1.5 billion in philanthropic support, inspire 125,000 individual donors to participate in the campaign, and actively engage one in five alumni in the life of the University. Now is the time to show the world what Orange can do. Visit syracuse.edu/foreverorange to learn more.
About Syracuse University
Syracuse University is a private research university that advances knowledge across disciplines to drive breakthrough discoveries and breakout leadership. Our collection of 13 schools and colleges with over 200 customizable majors closes the gap between education and action, so students can take on the world. In and beyond the classroom, we connect people, perspectives and practices to solve interconnected challenges with interdisciplinary approaches. Together, we're a powerful community that moves ideas, individuals and impact beyond what's possible.
Featured
Mona Awad Esther M. Larsen Faculty Fellow in the Humanities and Assistant Professor
Media Contact