A Warm Winter Welcome to A&S' Newest Faculty Members
The College of Arts and Sciences welcomes eight new professors this semester.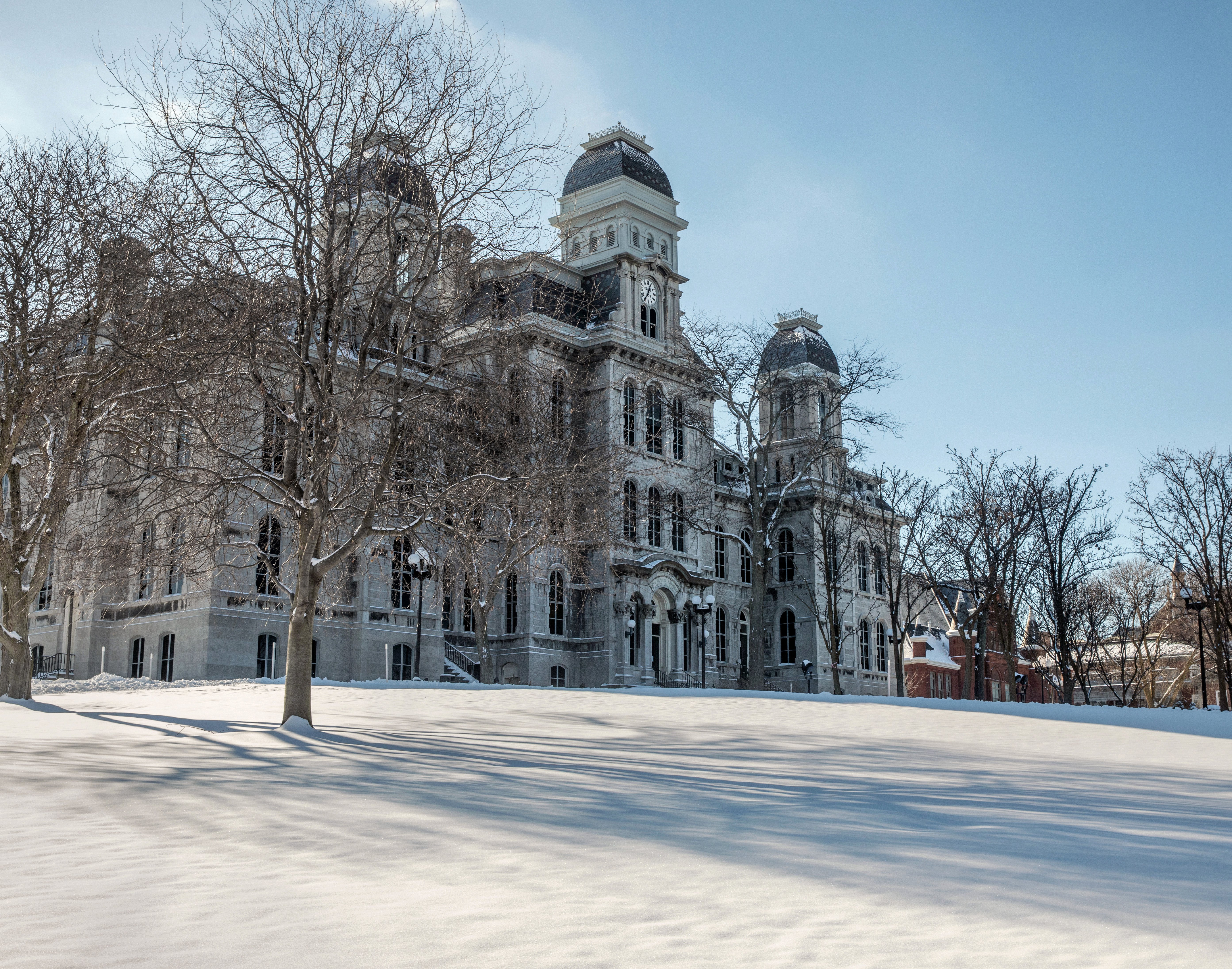 Continuing its trajectory of robust faculty hiring in Fall 2022, A&S announces the following new professors in the humanities and the sciences, whose appointments began January 2023.
"We are pleased and proud that these new professors are joining our A&S community of top-tier faculty and high-achieving students," says Interim Dean Lois Agnew. "With their unparalleled subject matter expertise and dedication to teaching, they will be instrumental in helping students gain the flexibility and knowledge needed for success, wherever the future takes them."
Read more about their research and teaching interests in the profiles below.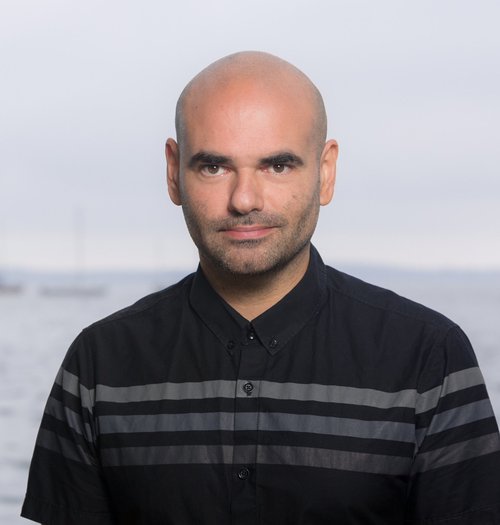 Vlad Dima, professor and department chair
Dima is a film specialist interested in sound studies (how cinematic sound generates its own stories and sonic spaces), cultural studies and tracing the genealogy of meaning in African visual texts. While his main interest lies in African Francophone cinema, he has also researched and written about French cinema, film theory, Hitchcock, Tarantino/American auteur cinema and other topics.
"I aim to nurture a relationship built on mutual trust and open communication with my students, through the core teaching philosophy of the liberal arts: close student-teacher interaction, a sense of openness and flexibility, underlining the importance of finding one's passion and offering students the tools to realize that passion."
Earth and Environmental Sciences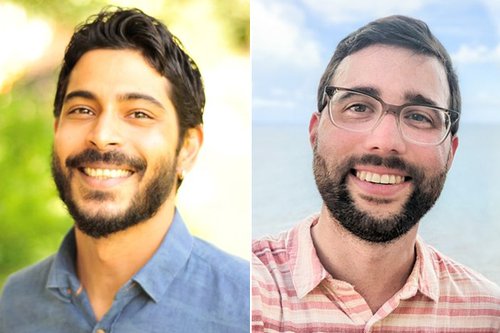 Aaron Mohammed (left), assistant professor, joint appointment in civil and environmental engineering in the College of Engineering and Computer Science
Mohammed's research focuses on the hydrology and hydrogeology of environments undergoing rapid changes due to climate change and increased development. He is interested in the movement of water, energy and chemicals through landscapes, and their interacting effects on hydrologic processes such as permafrost thaw, groundwater recharge, seawater intrusion and contaminant transport. His research aims to improve understanding of, and ability to predict, hydrological processes in a changing climate, and develop management strategies to enhance the resiliency of water and ecosystem resources.
Joshua Russell (right), assistant professor
Russell specializes in seismology. His research uses measurements of ground vibrations from seismic waves to create images of Earth's interior and illuminate its structure, composition and dynamics. This involves collecting new datasets from unexplored reaches of the globe as well as developing leading-edge computational and analytical tools. He teaches courses in Earth science, earthquake seismology and geophysical imaging and is a member of Syracuse University's Energy and Environment Research Cluster.
"Central to my teaching philosophy is a lowering of the divide between teaching and research in order to bring the excitement of research and scientific discovery into the classroom. Development of data-driven lectures are a key component of this effort. By infusing openly available datasets directly into lectures via interactive elements, students can explore complex phenomena and ideas in an approachable way."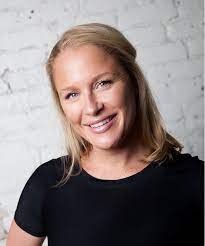 Maria Pettolina, professor of practice
Pettolina is a forensic expert with more than a decade of experience. She has been involved in thousands of cases and has appeared as an expert witness in numerous trials. She has more than 1200 hours of specialized certificate training and is certified as a senior crime scene analyst through the International Association of Identification.
"My teaching philosophy aims to enhance student engagement through an active learning method that cultivates critical thinking and students' analytical abilities. I aim to bring an open mind, a positive approach and high expectations to my classroom. I encourage my students to review past and current research on national best practices and I expose my students to hands-on approaches to contribute to the body of research. My pedagogical focus is to develop the next leading forensic experts in the field."
Languages, Literatures and Linguistics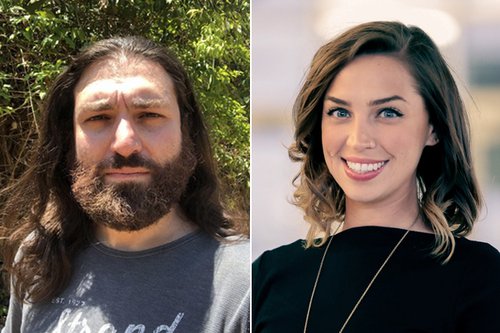 Adam Singerman (left), assistant professor
Singerman is a linguist specializing in the Indigenous languages of the Amazon Basin. Since 2013, he has conducted field research into Tuparí, a Brazilian language spoken by approximately 350-400 people. His research seeks to contextualize Tuparí grammar in the broader landscape of linguistic typology and to investigate areas of Tuparí grammar of interest to linguistic theory. His research synthesizes various strands of linguistic inquiry, including historical linguistics.
"My goal as a teacher of linguistics is to present material in a way that builds upon my students' innate knowledge as speakers/signers of natural languages, while also challenging them to recognize the value — cultural, historical, intellectual — of minoritized languages, including Indigenous languages. I provide my students with plenty of opportunities to work directly with data; by doing so, I aim to show them the major empirical phenomena that have motivated the development of linguistic theory."
Lauren Surovi (right), assistant teaching professor and Italian language program coordinator
Surovi specializes in Italian Renaissance literature and culture and has taught both undergraduate and adult learners. She also has extensive experience with college in prison initiatives. Surovi is an active member of several professional associations in Italian and Renaissance Studies and has also published a number of book reviews in journals such as Italica, Forum Italicum, and Quaderni d'italianistica.
"My teaching promotes a communicative, multiliteracy approach in the classroom and encourages a welcoming and positive environment that motivates students to move beyond their comfort zone to discover new perspectives through the study of Italian language, literature and culture."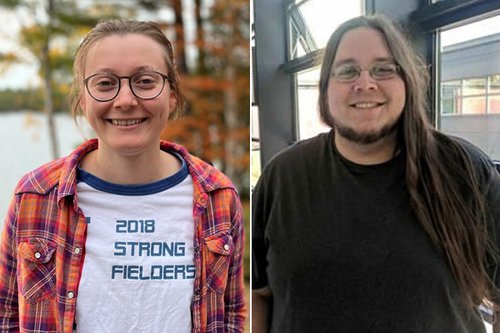 Georgia Mansell (left), assistant professor
Mansell's research background is in optics, lasers and instrumentation for interferometric ground-based gravitational-wave detectors. Her Ph.D. research was on squeezed states of light for gravitational-wave detectors and her postdoctoral work was on commissioning the advanced LIGO detectors. She will be building an inclusive research group at Syracuse University and setting up a new lab space focused on testing technologies for future gravitational-wave detectors.
"I hope to share my knowledge and excitement around experimental physics with students. I plan to maintain close ties to the LIGO observatories and hope to send students to the sites to work on gravitational-wave detector hardware. Some of the technical skills integral to gravitational-wave detection include classical and quantum optics, electronics, controls and mechanical design. I also strongly believe in the importance of diverse collaboration."
Alexander Nitz (right), associate professor
Nitz's research focuses on understanding the Universe with gravitational-wave astronomy and the astrophysics of compact objects. He has contributed to the detection of the first observed binary black hole merger (GW150914) and neutron star merger (GW170817). His interests include the study of neutron stars, black holes and dark matter in addition to high-performance data analysis techniques and the development of next-generation gravitational-wave observatories.
"My hope is to share the excitement of scientific discovery and the wonder present in the Universe around us. Students should see how cutting-edge science is conducted while getting opportunities inside and outside the classroom to explore and work with publicly available astronomy datasets. My goal is for students to cultivate their curiosity in addition to their critical thinking capabilities."