Two A&S Faculty Earn NSF CAREER Awards
Professors Denver Whittington and Weiwei Zheng earn grants for early career development.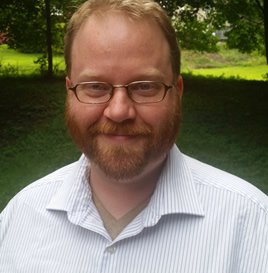 Denver Whittington, assistant professor in the Department of Physics, and Weiwei Zheng, assistant professor in the Department of Chemistry are principal investigators for separate five-year National Science Foundation (NSF) CAREER awards. The Faculty Early Career Development (CAREER) Program is a prestigious award that supports faculty who have the potential to serve as academic role models in research and education and to lead advances in the mission of their organization.
Improving Neutrino Detection
Denver Whittington's work, "Enhancing Future Liquid Argon Neutrino Experiments with Xenon," involves finding better ways to detect neutrino interactions. This is necessary because neutrinos are one of the most abundant particles in the universe yet are one of the least understood. They weigh almost nothing and travel close to the speed of light, making them very elusive. Since they were a major component of the energy density in the early universe, any new information could lead to a better understanding of the Big Bang.
Their research will contribute to the Deep Underground Neutrino Experiment (DUNE), which consists of five particle detectors being built over the next 10 years. It will observe interactions of neutrinos produced at Fermilab in Illinois and traveling 800 miles through the earth to the particle detection site in South Dakota.
The state-of-the-art detectors will use liquid argon and advanced technology to record neutrino interactions. Whittington's team will test xenon's potential to improve the ultraviolet scintillation light collection of the DUNE detectors. The group hopes to improve the detectors' ability to collect this light by adding xenon to liquid argon. The grant will allow them to extensively investigate technique and development both at Syracuse University and at a DUNE prototype facility.
As Whittington explains, the grant will also involve an element of outreach that aims to educate younger minds about the science behind neutrinos.
"Through this program, we will develop a masterclass program of lectures, hands-on demonstrations and activities working with simulated neutrino interactions," Whittington says. "It offers educational opportunities at the high-school level that we hope will inspire the next generation toward careers in scientific and technological fields."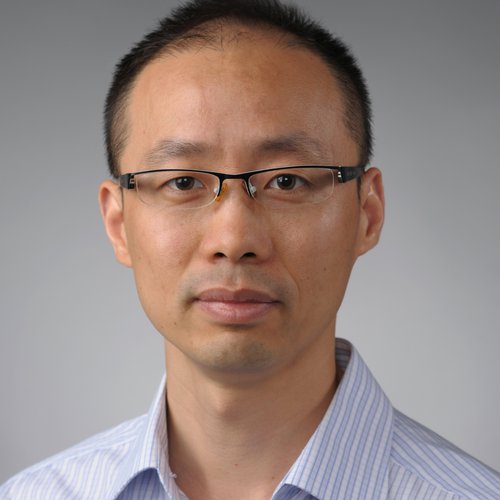 Science Teaching with Table Tennis
Professor Weiwei Zheng and his research group are investigating how adding atoms called dopants to a host material can improve its physical properties and behavior. Their research, "Controlled Dopant Migration by Atomic Trapping for Site-Specific Doping in Nanocrystals," will work toward developing reliable methods of adding dopants into extremely small nanocrystals (about 1/1000 times the width of human hair). The interaction between the nanocrystal and the dopant can cause minute yet complex changes to the nanocrystal's optical, electronic and magnetic properties. These results could help improve many emergent technologies such as solar energy harvesting, solid-state lighting and quantum computing.
As part of the CAREER grant, Zheng has created an outreach program to teach students at East Syracuse Minoa High School about dopant migration through table tennis. Zheng, who is an avid table tennis player and the faculty advisor of the SU table tennis club, will offer students a set of hands-on experiments. They will play with different paddles, including traditional wooden paddles and high-tech ones incorporated with thin layers of metal or carbon as dopants, to find out how the added dopants can affect the performance (control, speed and spin of balls) of the paddles in a table tennis game.
"I have found that people are very interested in learning about how slightly changing the chemical compositions for common materials, such as table tennis paddles, can alter the properties and performance of these materials, and they usually show greater interest in learning more about chemistry," Zheng says.
Each grant will allow Whittington and Zheng to integrate education and research, which is an essential component of the CAREER award. According to the NSF, the early stages of a research career are some of the most critical and can help researchers pursue work or ideas that they will build on for years or decades.