Dana Olwan Receives 2020 Mellon Emerging Faculty Leaders Award
The fellowship will contribute to her scholarship in the field of feminist Middle East studies.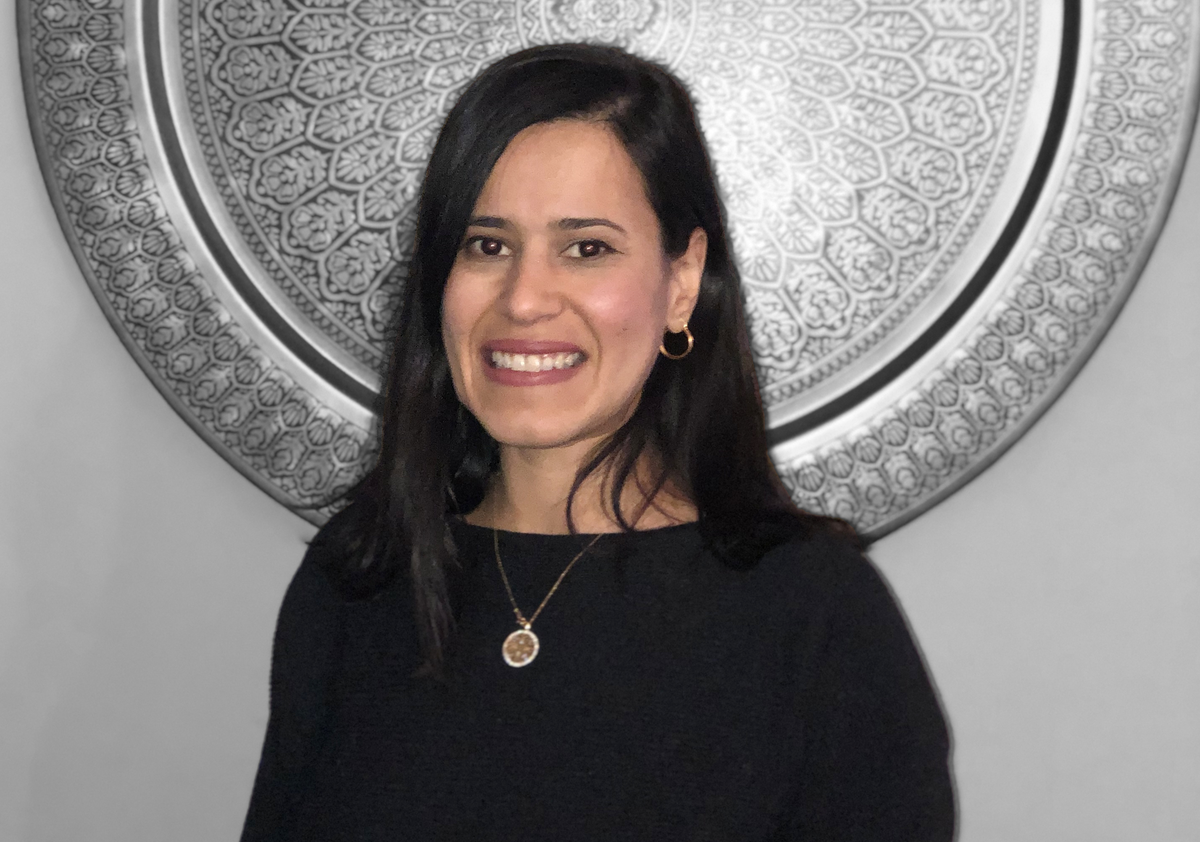 The last decade has marked a period of rapid political and economic change in the Middle East and North Africa. Among those are growing demands for marriage rights for women in Arab and Muslim cultures. Until recently, the right to file for divorce in some of those societies was reserved for men. Due to recent transformations, women can now legally seek to separate or dissolve a marriage as well as pursue alimony, custody, and guardianship over their children in the aftermath of a divorce. Dana Olwan, assistant professor of Women's and Gender Studies in A&S, has been awarded a 2020 Mellon Emerging Faculty Leaders (MEFL) award by the Woodrow Wilson National Fellowship Foundation that will contribute to her new scholarly research on the shifting politics of marriage and divorce in Arab and Muslim societies.
Olwan is one of 10 recipients of the MEFL award, funded by the Andrew W. Mellon Foundation. The stipend supports junior faculty who not only balance research, teaching, and service but also give great weight to the creation of an inclusive campus community for underrepresented students and scholars.
Field Research in Palestine and Jordan
The Mellon award will help fund Olwan's new research project in Palestine and Jordan, two places that have experienced a series of changes over the past decade in personal status law, which are the rules that govern marriage, divorce and inheritance. "These changes have had dramatic effects on the social and cultural lives of women and their status in the region," says Olwan. "My project will examine the current socio-economic and political consequences of these changes and alterations and how they impact a woman's life post-divorce and her status within her community and society. I am interested in thinking about shifting notions of the family and how alterations in the law open up or foreclose certain types of futures for women in these societies."
Olwan will meet with judges, lawyers, and activists in each region who are responsible for initiating or advocating for legal change and reform as well as women who have been able to divorce men and/or ones who are going through the process currently. "I am invested in learning about how women seeking divorce in these contexts read, negotiate, and navigate the complex legal system surrounding marriage and divorce and how the legal system impacts and shapes their day-to-day lives and experiences," she says. Olwan had planned to begin her research this summer, but due to COVID-19-related border closures and travel restrictions, she is hoping to start by summer 2021.
This research will also be part of Olwan's 4th-year seminar course on gender politics and the Middle East. The course investigates how gender and sexuality inform the politics of everyday life across different communities. In particular, the course focuses on women's rights movements and minority activisms and mobilizations in the Middle East, providing historically-focused accounts of changes and transformations occurring in the region and linking them to broader global social movements and struggles.
Olwan's field research also builds on her first book, "Gender Violence and the Transnational Politics of the Honor Crime," which is scheduled for release in early spring 2021 from Ohio University Press. In the book, Olwan examines constructions of the "honor crime" as a specific and exceptionalized form of gender-based violence. She traces how the term's appearance in public and popular works allow for its continued mass acceptance and circulation and how its naming impacts people's ability to confront and end gender violence in all its formations.
Creating an Inclusive Campus Community
In awarding Olwan the fellowship, the selection committee noted her effort to building a more inclusive academic community at Syracuse University. Since arriving at the University in 2012, Olwan has created systems of equity on and off campus for international students and students of color. In her role as Director of Undergraduate Studies in the Department of Women's and Gender Studies, she provides guidance about the curriculum and supports graduating students in pursuit of their careers. As faculty advisor to the Arab Student Association, she has supported students from minoritized and non- traditional backgrounds to create a campus that is open, inclusive, and safe for students of Arab and Muslim backgrounds.
"Based on my first-hand knowledge of the challenges faced by international students and students of color in U.S. universities, my contributions to service in the interest of equity and anti-racism runs through my past and ongoing curricular and pedagogical work," says Olwan.
Since 1945, Woodrow Wilson Foundation's has had over 27,000 fellows, lending support in promotion of scholarship, teaching and academic leadership. The Mellon Emerging Faculty Leaders Award supports tenure-track faculty so that they can engage in and build support systems, networks, and affinity groups that make their fields and campuses more inclusive.
Featured
Dana Olwan Associate Professor
Media Contact