Career Advice From A Young Alum
Tierney Sovic '19 offers tips for students to make the most out of their time at Syracuse University.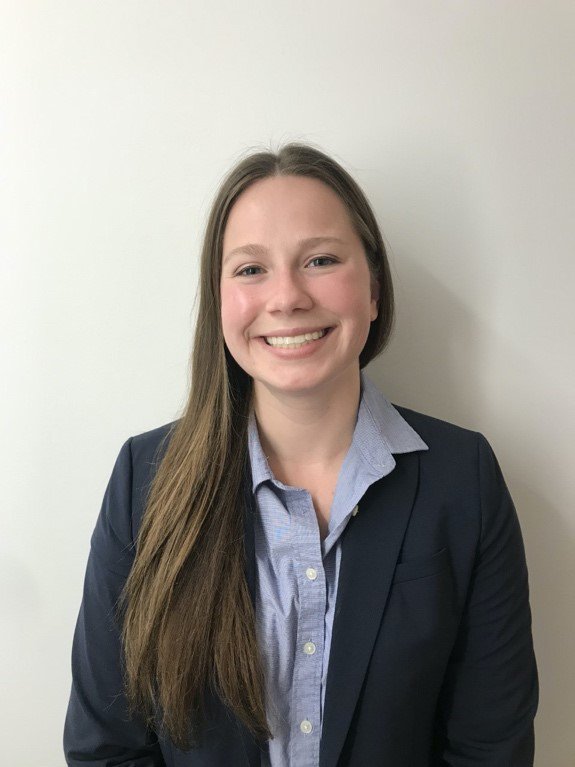 Editor's note: Tierney Sovic graduated in May 2019 with a degree in biotechnology. Her tips for current students are meant to help them take full advantage of their time at Syracuse and navigate career choice decisions. Her words have been lightly edited for style and clarity.
During my undergraduate years at Syracuse University, I was interested in pursuing a science degree but I knew I had interests in other fields such as politics and business. I discovered the biotechnology major, and its course descriptions sparked my career interests. It is a STEM-focused major that integrates different aspects of science in various career fields. Today, I am pursuing a career in regulatory affairs, following FDA guidelines to determine the safety and efficacy of various biotechnological products.
One of the best experiences I had at Syracuse University was the Winston Fisher Seminar in New York City, which is offered by the College of Arts and Sciences every spring. The trip afforded me opportunities to use my scientific background in diverse business, law, and marketing fields. I highly recommend students participate in these kinds of immersion trips.
During the trip, we developed a business plan and presented it to a panel of judges in a competition. I won with my idea that proposed a novel method at combating the opioid crisis, involving detection of synthetic opioids in substances.
The connections I made through this trip exposed me to an opportunity to implement my business plan in real life. I spent my last semester of undergrad working with an official from the Onondaga County District Attorney's Office on patent protection for my idea. Our meetings consisted of discussing logistics of my business plan, its competitive advantage, and the steps I needed to take in order to successfully build a start-up. Midway through these developments, I was notified of my acceptance to Georgetown's M.S. Biotechnology program. I decided to put my start-up aspirations temporarily to the side in order to pursue my education, with the hopes of continuing with the patent process after I graduate.
Another experience that shaped my time at Syracuse was my undergraduate research. Biotech majors are expected to secure an internship or research opportunity as a graduation requirement. I was grateful that Scott Pitnick took me on as a research assistant in the biology department. I studied evolutionary reproduction and although I did not see myself pursuing a career in this area, the training provided me with transferable skills for other research opportunities post-grad.
My Syracuse experience prepared me extremely well. My biotech classes were lab intensive, and I use the techniques I learned at Syracuse often. Being in Washington, D.C., has opened me up to biotech opportunities in politics, policy studies, and industry work, and my classes have illuminated prospects in career fields that communicate scientific findings to the public.
Like students at Syracuse, the COVID-19 crisis is affecting me in different ways at grad school. Acclimating to an online environment can be difficult, but my professors have helped ease the transition. My biggest piece of advice is to take advantage of the special access you may have with your professors during this time. They are often happy to have a one-on-one video chat to review material you are not understanding.
College is a difficult, transitionary time for everybody. I recommend that students look into clubs that align with their academics or hobbies. My classmates and I took the initiative of forming the Biotechnology Society at Syracuse University so that we could learn more about the different ways to use our major within the school and community. This club helped integrate the biotechnology students and faculty with each other, as well as with other clubs on campus. An online-friendly way to connect with other students is to find a club that interests you, and ask to be a part of their online community. This can help engage you in conversation with other like-minded individuals during this challenging time.
Featured
Scott Pitnick Weeden Professor of Biology
Media Contact
A&S News Staff