On Storytelling
A Q&A with Syracuse Symposium participants Tere Paniagua, Roger Hallas, Tula Goenka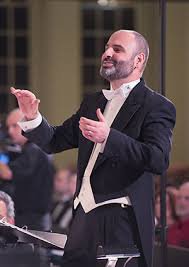 Syracuse Symposium gets underway with a series of events in September supporting the yearlong theme of "Stories."

The College of Arts and Sciences (A&S) recently caught up Tere Paniagua (TP), executive director of La Casita, to discuss the world premiere of "Voces en Exilio" ("Voices in Exile"). Commissioned by La Casita, "Voces" will be performed by the Hendricks Chapel Choir, under the direction of the composer, José "Peppie" Calvar.

A&S also spoke with Roger Hallas (RH) and Tula Goenka (TG), co-directors of the 16th annual Syracuse University Human Rights Film Festival (SUHRFF), featuring a visit by filmmaker Rudy Valdez.
What inspired La Casita to commission "Voces"?
TP: Last spring, "Peppie" shared with me his desire to create an original piece for choir, inspired by the situation we have witnessed [with Hurricane María] and the growing number of Puerto Ricans, including many with Syracuse University connections, whose lives were totally disrupted by it. Many families, including mine, relocated to Syracuse, and we have welcomed them into our own community.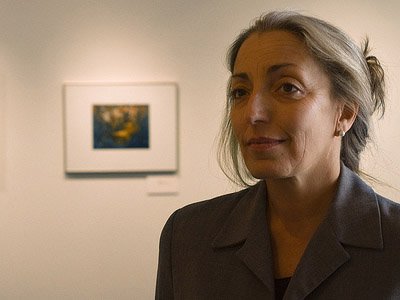 "Voces" celebrates the life and resilience of the Puerto Rican people, exactly one year after Hurricane Maria made landfall on the island on September 20, 2017. It has been an incredibly challenging year for many of us, and that experience has resounded deeply with "Peppie," a first-generation American of Cuban descent, whose family was exiled from their homeland under different circumstances.

The sense of exile must seem real to you and "Peppie."
Indeed. The music and text of "Voces" touches on the suffering of the Puerto Rican people. I believe, however, that anyone who has been displaced from his or her homeland and has had his or her entire life changed overnight, due to uncontrollable circumstances, will relate.

"Voces" is deeply moving, and La Casita is honored to have commissioned it from "Peppie." I have loved working with him and the Reverend Brian Konkol [dean of Hendricks Chapel] every step of the way.

Who else is involved with the performances?
The newly formed Puerto Rican Student Association and La LUCHA [Latinx Undergraduates Creating History in America] have joined the project. The program includes a screening of a 10-minute video documentary titled "A Year After Hurricane María," produced by the students. Also, there are performances by tenor and violist Aleksandre Roderick Lorenz and cellist Mia Chou-Li Tsai, both of whom are students in the Setnor School of Music. Alek, by the way, is from Venezuela.

Sunday's program looks interesting, too.
The encore performance is part of the weekly Dean's Convocation in Hendricks Chapel. The program includes remarks by Harvard Professor Jonathan Walton. [Walton is the Plummer Professor of Christian Morals and the Pusey Minister in the Memorial Church of Harvard University, as well as a member of the Harvard Faculty of Arts and Sciences and Professor of Religion and Society at the Harvard Divinity School.] He is an acclaimed author and religious scholar, and we are honored to feature him on the program.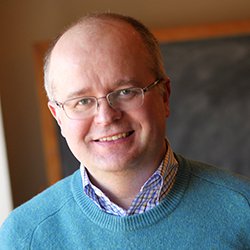 Filmmaking is another form of storytelling. What is unique about the SUHRFF?
RH: This year's theme of 'Stories' is a perfect match for us because effective storytelling is foundational to both human rights activism and filmmaking. Storytelling is a vital imperative for those whose human rights have been violated. To seek justice, to heal, to prevent further abuse, [people] must bear witness to their experiences in a variety of different contexts—from media interviews to political activism to testimony before official bodies.

Storytelling has been at the heart of moviemaking since its earliest years. Over its history, cinema has developed unique and compelling means to tell stories through sound and moving images. We aim to program works that demonstrate the rich, globally diverse ways that film conveys the urgent stories of injustice and exploring the struggle to have one's human rights recognized and respected.

Why do we need stories?
TG: Stories are essential for creating human connection and a shared experience. Stories make the specific universal. They also provide a human face to issues that, at first, may seem remote, abstract or difficult to understand. In our ever-more fractured and polarized societies, it is even more important that we see a common humanity in each other.

RH: Stories can build community, but they can also rip them apart. Human rights movements are continuously engaged in the struggle over stories—what stories matter and who gets to tell their story.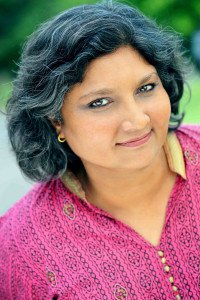 You must be excited to welcome Rudy Valdez.
TG: While several recent documentaries, including Ava DuVernay' "13th," have mounted powerful political arguments for prison reform, none can match [Valdez's] "The Sentence" in the intimacy with which it reveals the impact of draconian judicial policies on American families.

What do you hope people get out of your respective events?
TP: Reflection from diverse religious, spiritual and philosophical perspectives. "Voces" is a tribute to human resilience.

TG: We want the audience, especially students, to experience a shared humanity through diverse filmmaking and the filmmakers we program in our festival and bring to campus. It is important to give voice and hear the stories of some of the most marginalized people across the world, including those in our own society.

RH: Storytelling allows us to delve deep into difficult and challenging subjects and begin to understand the complex social and historical realities that cause injustice. If we are open to it, human rights cinema can help us confront the deeply ingrained social and cultural assumptions that shape whose lives are deemed to matter in our world and whose are not.

More information about Syracuse Symposium is at humcenter.syr.edu.
Featured
Tere Paniagua Executive Director, Cultural Engagement for the Hispanic Community
Roger Hallas Associate Professor
Media Contact