Syracuse Symposium to Host Chilean Theater Company Feb. 12-16
Teatro La María will explore notions of 'Belonging' through performances, panel discussions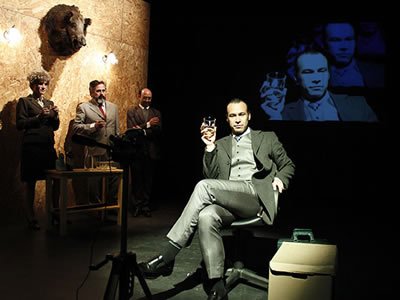 Syracuse Symposium continues its yearlong look at "Belonging" with a mini-residency by acclaimed Chilean theater company Teatro La María, Feb. 12-16.

On Monday, Feb. 12, La María will present the U.S. premiere of "Los Millonarios" ("The Millionaires") from 6-8 p.m. in The Underground of the Schine Student Center. Performed in Spanish with English supertitles, the play explores issues of race and racism in modern-day Chile.

Members of La María also will participate in two panel discussions. On Tuesday, Feb. 13, they will lead a program titled "Understanding Chilean Theater in Global Context" from 9:30-11 a.m. On Thursday, Feb. 15, the company will explore "Women's Roles in Latin American Theater" from 2-3:20 p.m. Both events take place in 304 Tolley. Space is limited. To register or request accessibility accommodations, contact Gail Bulman G'96, associate professor of Spanish in the Department of Languages, Literatures and Linguistics (LLL), at gabulman@syr.edu.

La María will conclude its visit with a workshop on theatrical adaptation on Friday, Feb. 16, from 1-4 p.m. in the Kilian Room (500 Hall of Languages). All events are free and open to the public.

The company's residency is part of the Syracuse Symposium course "Women, the Arts and Social Change in Latin America" (SPA 400/006), and is presented in partnership with faculty at Hobart and William Smith (HWS) Colleges and the State University of New York at Oswego. Sponsors include LLL and the Program on Latin America and the Caribbean in the Maxwell School's Moynihan Institute of Public Affairs.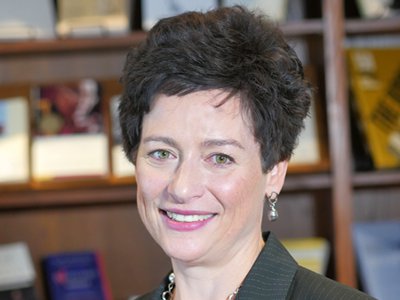 Humanities Center Director Vivian May is excited about La María's visit, explaining that Chilean theater is older than the nation itself. "Indigenous peoples of the region were performing and creating art long before the Spaniards' arrival," says May, a professor of women's and gender studies in the College of Arts and Sciences (A&S). "La María is part of a new wave of independent theater companies whose work revolves around Chile and its complicated history. The company artfully employs dark comedy to expose evil and hypocrisy at the highest levels."

Inspired by a notorious 2013 court case, "The Millionaires" satirizes the long-running land feud between the State of Chile and the indigenous Mapuche people. The story focuses on Erwin Cayuqueo, accused of murdering several wealthy landowners in the nation's fertile southern region. Dramatic complications ensue when a powerful law firm decides to take his case, only to reveal, in the process, its lack of respect for him and the Mapuche, in general.

"The play suggests Chile is run by a small group of wealthy people who have little or no regard for the rest of its citizens," says Bulman, a scholar of Latin American theater. "The plutocracy controls Chile's vast resources, and contributes greatly to the government's indifference and prejudice toward indigenous communities."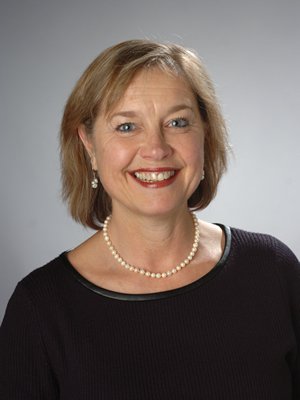 Bulman says "The Millionaires" draws on more than 500 years of Chilean history, politics and political culture—from the Spanish conquest in the 1500s to present-day conflicts between the government and the Mapuche, the nation's oldest and largest indigenous group. "The ruling class's disregard for anyone outside their power structure exposes the inequality behind the country's prosperity," she adds.

Since its premiere in 2014, "The Millionaires" has toured Chile, Peru and Portugal. Critics agree that the production has all the earmarks of independent theater: a small cast, tight focus and superlative mise en scène (i.e., scenery and stage properties).

During its visit to Central New York, La María also will perform "The Millionaires" at HWS, along with another dark comedy, "El Hotel," at SUNY Oswego. May suspects that, while both plays comment on the perversion and hypocrisy of Latin American politics, "The Millionaires" might hold special significance for American audiences.

"In addition to exposing multiple levels of exploitation and inequality, born of settler colonialism, 'The Millionaires' explores the marginalization of the middle-class, as more millionaires rise to political power," May continues. "The play invites us to reflect on our own history and complicity in such legacies, so as to better understand the struggles against oppressive power structures that occur everywhere."

The public will be able to discuss these issues and others at the two panel discussions. The Feb. 13 event will explore Latin American theater and performance as "text." "It will present strategies for reading about and understanding Latin American theater, especially Chilean theater, in a global context," Bulman says. "I see it as an introduction to, among other things, the stylistic analysis of drama—from text to context to performance."

Similarly, the Feb. 15 talk will consider the role of gender in Latin American theater. Special emphasis will be on the push for human rights, on and off the stage. "We will look at how Latin American women are making inroads into writing, directing, producing and starring. This has coincided with a shift in consciousness about discrimination and corruption. Groups such as La María are fostering social change," she adds.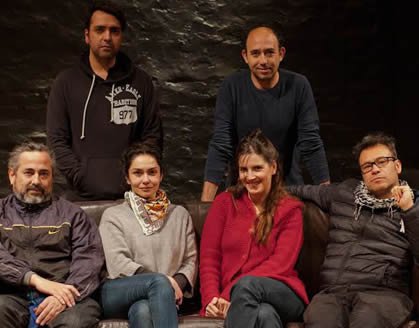 Alexis Moreno and Alexandra von Hummel were students at the University of Chile in 1999 when they founded La María. Since then, the Santiago-based company has led the fields of dramaturgy and play development in Latin America. La María frequently participates at new-play festivals around the world, while encouraging the production or presentation of new, original work. (Moreno and von Hummel write and direct most of their plays.) The company's productions often involve characters dealing with some kind of literal or figurative displacement.

"La María blends a critical view of the past and the present with a concern for different possibilities in the future," May concludes. "Their plays run the gamut in terms of genre, but are united in a desire to help people negotiate their sense of belonging."

Organized and presented by the Humanities Center, Syracuse Symposium is a public humanities series that revolves around an annual theme. Programs include lectures, workshops, performances, exhibits, films and readings. Located in the Tolley Humanities Building, the Humanities Center serves the campus community by cultivating diverse forms of scholarship, sponsoring a broad range of programming and partnerships and addressing enduring questions and pressing social issues.

To learn more about Syracuse Symposium, organized and presented by the Humanities Center in A&S, call 315.443.7192 or visit humcenter.syr.edu.