Feminist Education to Feminist Practice
Event highlights Women's and Gender Studies alumni experiences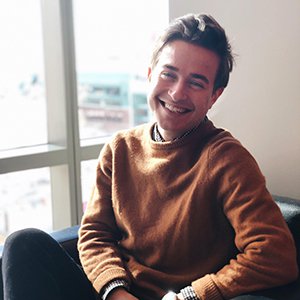 Three Women's and Gender Studies (WGS) alumni will speak at WGS FUTURES, noon-1:45 p.m., Friday, April 13, in 319 Sims Hall. In addition to their experiences after graduation, the speakers will engage with the dimensions of health, gender identities, citizenship status, class, race and justice that are integral to understanding the meanings of social justice and transformation.
Light lunch will be served. CART (Communication Accessibility Realtime Translation service) will be available. For other accessibility requests or questions contact Susann DeMocker-Shedd at sademock@syr.edu.
Himika Bhattacharya, associate professor of WGS, organized the first WGS FUTURES program in 2016. "The event drew a huge audience and the engagement was passionate and the topics were wide-ranging," says Eunjung Kim, assistant professor of WGS and director of undergraduate studies. "With this success, we wanted to continue to create this kind of space for a conversation between current students, faculty and alumni." The event highlights "the importance of connecting education and commitment to feminist social transformation that is not simply about career development, but about ethical and political feminist praxis in its diverse ways," Kim adds.
This year's speakers are:
Andrew Asquith '16, a white, queer, transmasculine-identified, non-disabled, college-educated person currently living in Boston. He works as a research assistant at a community health center nationally recognized for its LGBT-competent care. He previously worked on legislative campaigns in Massachusetts and Texas advocating for public accommodations and protections for transgender people. Asquith will share his experience of doing HIV prevention research and transgender health research, as well as his challenges regarding being trans in the workplace and living in the midst of gentrification in Boston.
Keish Kim '16 is a 1.5 generation undocumented migrant, woman of color, feminist and writer pursuing a doctorate at Harvard University. She has been involved in organizing around Sanctuary Campus, DACA seminars, and calling for ethnic studies at Harvard. She will share her experience of balancing academic commitments and campus organizing around migrant justice, institutional racism and heteronormative patriarchal elitism.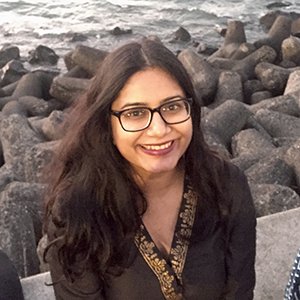 Nira Pandya '13 is a first-generation immigrant, first-generation professional and womxn of color law student at UC Berkeley. She will discuss how she developed her feminist politics and identity in the WGS community at SU and continues to nurture them even in hierarchal corporate and legal spaces. She will also focus on the law's limitations and possibilities for equity and gender justice.
The diversity of the speakers' experiences will inform current students of many different paths they may take, Kim explains. "Taking advantage of interdisciplinary training that is offered from WGS curriculum and building various feminist communities everywhere they go, many alumni have shown that they can put the knowledge and skills they learned into practice to address many structural challenges and problems that create marginalizations," she says.