English Professor Awarded Howard Foundation Fellowship
Hallas to use grant to complete book exploring the intersection between photography and a documentary film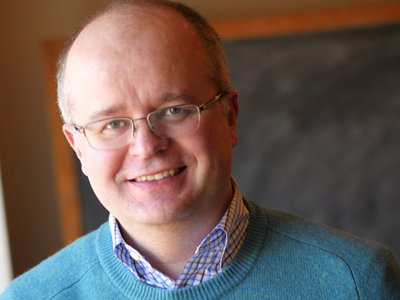 Associate Professor of English Roger Hallas of the College of Arts and Sciences has been awarded $33,000 from the George A. and Eliza Gardner Howard Foundation to complete his book project titled "A Medium Seen Otherwise: Photography and Documentary Film."
One of nine fellowships awarded by the foundation, the funds will help finance the last leg of Hallas' project, which explores the intersection between photography and a documentary film and how the combination of the two is perceived by its audience.
"I'm honored and excited to have received the fellowship," Hallas says. "I'm thrilled to be able to finish up the project and looking forward to being able to present it in full to the public."
His research specializes in documentary media, LGBT studies and visual culture. His previous books have examined how visual culture bears witness to historical trauma.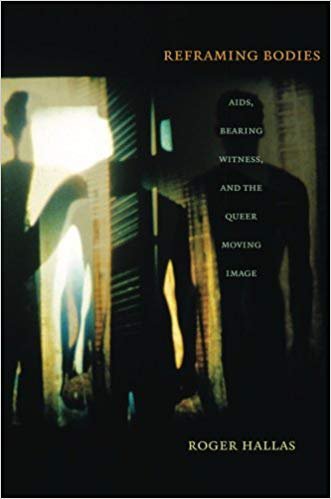 His first book, "The Image and the Witness: Trauma, Memory, and Visual Culture," which he co-edited with Frances Guerin, analyzes how different visual media inscribe acts of witnessing and how the image itself can serve as witness to historical trauma. The second book, "Reframing Bodies: AIDS, Bearing Witness, and the Queer Moving Image," illuminates the capacities of queer film and video to bear witness to the cultural, political and psychological imperatives of the AIDS crisis.
While conducting research for his previous work, Hallas found that many photographers who were documenting a lot of these traumatic experiences were increasingly using the photos in multimedia environments, such as incorporating sound and video.
He became interested in this "changing media ecology," meaning exploring how old media, which had been traditionally used in one form, was used in multimedia projects, documentaries, films and more. These thoughts are what drove Hallas to develop, research and write his new project for which he was awarded the fellowship.
Hallas teaches graduate and undergraduate courses in documentary media, film theory, world cinema, visual culture and LGBT studies. He was also named the 2011 Judith Greenberg Seinfeld Distinguished Faculty Fellow. With Newhouse School Professor Tula Goenka, he co-directs the Syracuse University Human Rights Film Festival  held annually in September. During the 2016-17 academic year, Hallas will also be a Syracuse University Humanities Center Faculty Fellow from Arts and Sciences.
He earned a B.A. in modern languages at Oxford University and then pursued a graduate degree at New York University, where he received an M.A. and Ph.D. in cinema studies.