Women's and Gender Studies Chair Vivian May Publishes New Book
Renowned scholar calls May's book 'a must-read for scholars and practitioners committed to social justice movements and anti-oppression ideologies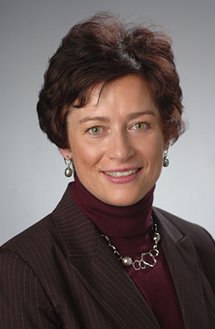 On the heels of being elected president (2014-2016) of the National Women's Studies Association (NWSA), Vivian May, associate professor and chair of Women's and Gender Studies in the College of Arts and Sciences has just published her latest book, Pursuing Intersectionality, Unsettling Dominant Imaginaries (Routledge, 2015).
Pursuing Intersectionality documents intersectionality's ongoing value for achieving a more just and equitable world. May explains the concept's key premises, traces its roots in 19th-century United States Black feminist theory and practice, and suggests several tactics for interpreting and practicing intersectionality more adequately.
This is May's second book and though it has only been out for a few days, it's already receiving high praise from peers in her field.
"Vivian May's book is the first that analyzes intersectionality from a broad historical vantage point, taking readers back to 19th century Black feminist discourse," says Beverly Guy-Sheftall, founding director of the Women's Research and Research Center at Spelman College. "Complex, nuanced, thorough, and meticulous in her engagement with the debates that now swirl around this influential theoretical analytic tool, May engages its critics and advocates with passion and clarity. A must-read for scholars and practitioners committed to social justice movements and anti-oppression ideologies."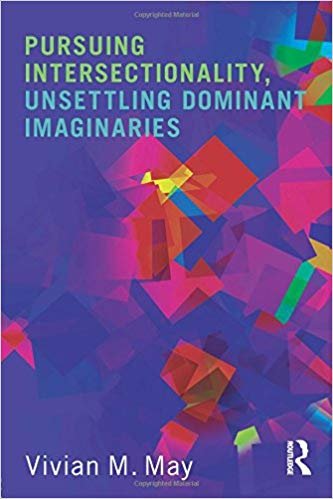 A recipient of the Meredith Teaching Recognition Award and Syracuse University's LGBT Center's Social Justice Recognition Award, May's articles are regularly published in top scholarly journals, including Hypatia, Meridians, African American Review, Women's Studies Quarterly, and Callaloo, just to name a handful. Her most recent article, "Under-Theorized and Under-Taught: Re-Examining Harriet Tubman's Place in Women's Studies," appeared in Meridians: Feminism, Race, Transnationalism last fall.
"The past 10 months have been incredibly busy but, at the same time, profoundly rewarding," says May. "To wrap up a book project and be elected to lead the world's largest scholarly association dedicated to women's studies is humbling."
An avid researcher, May's first book, Anna Julia Cooper, Visionary Black Feminist (Routledge, 2007), led to her consultancy with the United States Postal Service on Cooper's Black Heritage stamp: currently, she is also serving as a consultant to a film on Cooper. May's research focuses on feminist theory and Black feminist thought; African American literature; and intersectionality.
A member of the Syracuse faculty since 2002, May is among the first Ph.D.s in Women's Studies the U.S.; she earned her Ph.D. from Emory University. She's held faculty positions at Texas Woman's University, Teachers College, Columbia University, and William Paterson University.